Intro: Message from Helen – Christmas is a Busy Time!
Quick Tips: Tip# 4:  Are You Low on Vitamin D?
                     Tip #27:  Are Your Arms Cramping and Feeling Weak?
Feature Article: "Mums, Are You Feeling a Little Run Off Your Feet?"
5 Steps to Release Stress, Pain and Anxiety
Talk About: Pregnancy Massage
Helen Recommends: Looking After Your Body with Massage – Playing Sports and Massage

Tell A Friend: Moving to a New Place
Welcome: New Readers to the Chelsea Massage Community
Massage Gift Vouchers: Christmas is a Good Time to Get a Massage Gift Voucher for Your Family Members or a Loved One!
Dates: "Empowering You & Your Family" book is now here

Message From Helen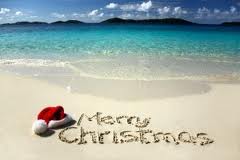 Christmas is such a busy time, and at this time family can be pulled apart or pushed together by life.
This year our whole family is catching up for breakfast from 8 a.m. – 12 p.m. lunchtime.  It is such a lovely time of the day, and the grandchildren are happy and well rested.  The grands are always up early and so everybody should be!  It doesn't matter if you see family on different days, it's about spending time together, having fun.
Some years flow and others have trauma and huge stress.  When we sit down for lunch I always say hi to my grandparents and Dad that are not with us.  For me, it is a lovely way to remember them in a happy way.  We all have our ways to remember the ones we lost; let this be a happy thought of who they have been for you.
Merry Christmas and Happy New Year!

Quick Tips
Helen
Tip #4:  Are You Low on Vitamin D?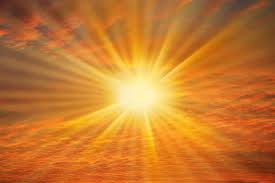 Summer is here and it has not gotten really hot yet.  We have had up and down days with the weather; two days hot and the next day rain.  It is time to spend a little more time out in the sun.  Doctors recommend going out in the morning for 15 minutes.  Read the paper and have breakfast out in the morning warmth with family.  Working inside all day, the body gets low and stops taking in the sunlight.  You need balance for your body's health.
Lara
Tip #27:  Are Your Arms Cramping and Feeling Weak?
We use our hands for everything we do.  The muscles in the lower arms do all the movements in your wrists, hands, fingers and joint muscles.  Some common problems include cutting vegetables all day, every day; hammering; writing, like students in exams; being on the computer using your finger on the keyboard; and more.  Over a long period of time they become tired.
Overloading all the muscles cause cramping, weakness and pain.  The remedy is to have a massage, plus run cold water over the area.
Feature Article
"Mums, Are You Feeling a Little Run Off Your Feet?"
Are you finding you have to go to this party and that party, including friends in your children's school?  It is becoming a bit much!
You know you could run around and go to everything you've been invited to, which on one level is real lovely to be invited.  Then there's the guilt of not going at all and having to make an excuse.  But what is the real reason?
You are so tired, you can feel it is getting on top of you, but you feel like you better go.
Have you noticed that the parties are not all in your local area; some are where you have not traveled to before?  You're not sure where it is and you have to find it, it's not the best traveling by yourself with all the kids because they can get a bit… awful.
Do you go because you should or for the kids' sake or do you save yourself a lot of STRESS and anxiety, and stay home when you know where everybody is and it would just be easier?
When the level reaches the boiling point and you are about to blow, this is anxiety and it will hit you like a ton of bricks!  Some think the pain in their chest is them having heartache or worse, they feel very sick, hot in the face and become confused.  It is a scary place to be!
What should you do?  Stop!
5 Steps to Release Stress, Pain and Anxiety
If you are driving a car, pull over, off the road safely.  Calm yourself down, have a small drink of water, lock the doors to stay safe and keep children in the car.  If you are not far from home, just drive carefully.
CALL your husband/partner/Mum/Dad/someone to talk to.
See a doctor as quick as you can and let someone else drive.  The doctors will access you and do what they do to see what is going on.  If it's anxiety, every little upset will make you feel worse.  Settle down and stay quiet.  You will feel confused, heavy over the heart and chest, and you'll feel foggy in the head.
Have 2-3 massages.  They calm the fatigue down in the muscles from how tired you are.  This will also relax your mind from confusion.  Think through what set you off.  If you're doing too much, look back where you should have stopped but you kept pushing yourself past your alarm bells.  What upset you and made you feel uncomfortable?
Children are very aware of what is happening so talk to them.  Your children will base their behaviour on the way you feel.  Children usually are the opposite of quiet.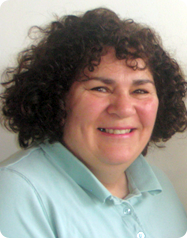 About The Author: Helen Brougham
Helen Brougham has been professionally massaging clients for over 19 years. She has a holistic approach to therapeutic massage, using her coaching expertise to teach people how to successfully make changes in their health and personal lives.
Myofascial Cupping was recently added to her practice.  Instead of using a flame to make the suction, myofascial cupping is a suction-type action which is much more gentle but still very powerful in releasing tension.  Her passion is massaging and teaching Mums how to be calm and positive with themselves and with their children using the same massage techniques she uses in her Chelsea Massage clinic.
Practitioner: Lara Brougham
Lara has been professionally massaging for over 10 years. She specialises in ankle, back and shoulder injuries as well as healing clients with lower back pain. Even the oldest of our clients, who is 96 years old, down to the youngest such as 5 year old children, have aches and pain problems. Lara makes a huge amount of difference so they can sleep at night and start enjoying life again.
Pregnancy Massage
Many pregnant mums have swollen, hot and sore wrists, fingers and feet from being pregnant.  What we do during our massage session is relieve all that suffering.  January can get very hot and this is when you will feel the heat the most.  You don't have to put up with these problems anymore; many just don't know what is available and that it can be relieved so easily.
You don't have to give your name when you complete the survey.  I can only help you by you sharing what is happening for you:  http://www.surveymonkey.com/s/9K2TNXJ
Helen Recommends
Looking After Your Body with Massage – Playing Sports and Massage
When I started massaging 19 years ago in the country, there was not remedial massage places to go for treatment like there are today here in Adelaide.  The health fund did not have massage at all on their list for good health.
When I was a sports trainer and did sports massage, they would line up before playing football to get their stiff back loosened.  There was always this tough guy that put the deep heat on his legs himself and then wondered why he couldn't catch the ball.  Deep heat has a numbing affect when applied to the skin.  One day he injured his hamstring (the back of his leg) and the muscle was badly damaged.  Now his 3 sons have regular massages!
Stretching is good while your muscles are young, the fibres are open and before injuries start happening.  When the muscles are physically working hard or you sit down for a long period of time, the pressure builds up.
Pilates are great if you are not restricted with aches and pain.  Often they say it's the answer to everything but if you are very tight and are not using massage and Pilates together, this will cause more problems and injuries.  Then you think, well that doesn't work!  Many of the football players that are now 80+years old like to have a massage so they can play golf, and bend while playing lawn bowls.  Their wives never had a massage so they don't know the benefits of any massage.
Tell A Friend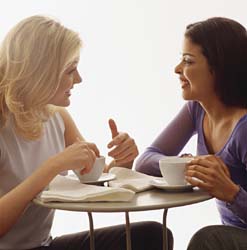 If we have helped you, please feel free to forward our newsletter on to other Mums and Dads.  When I came to Adelaide from the country, I didn't know where the right places were to go.  Guess what?  I would ask you, my clients where you went.  Who do you go to for the butcher, tire people, to find clothes, which vet, which doctor, and where are they?
All the past newsletters are to the right so you can catch up on previous months.
Welcome To The Chelsea Massage Community
Lara and I would like to welcome all our new readers to the Chelsea Massage community! We are delighted you're now a member of our fast growing community. This community values their mind, body, health and vitality. They want to know how to make more money, feel relaxed, feel contented within themselves, enjoy life with ease, work less, have more fun in their business, and enjoy time out with their family.

Go to the newsletter page and to the right you'll find past newsletters that you can catch up on from previous months.
Welcome!
You can connect with us below on:
Facebook: chelseamassage and click "Like" to get your free gift
YouTube Channel: ChelseaNow
Website: Chelsea Massage Clinic
Massage Vouchers
When you give a massage Christmas gift voucher, it's a really nice thing to do! When the person comes in they are excited, a little nervous, but they know they are in good hands because you come here too, so it's like you said, "This is the place and you will feel great just like I did!"
Check out our Gift Vouchers Page now to order over the phone and we will post the Gift Voucher out to you or send as a present to your family member, or you can come into the office and pick up your Gift Voucher for a loved one.
My Book is Now Here!
I have 8 more books left for you.  I also have a Bonus Free Sticker for the back window of your car.  I am offering this to you first!  There is no mention of this up on the website yet because we want our clients — you — to have a sticker first, which is becoming popular for the back window.
For more information about "Empowering You and Your Family", have a look on the http://www.helenbrougham.com.au/ website and check out our Facebook page to find out how to place the sticker on your car window.  I have not used Twitter much before, so will you please help me get going and tell me what you think?
Buy a book for yourself and the Mums in your life.  Remember, Christmas is not far away!
"Empowering You and Your Family"
The Down to Earth Approach
To Love, Peace and Joy for Mums
New website is www.EmpoweringYourFamily.com.au is now up and running!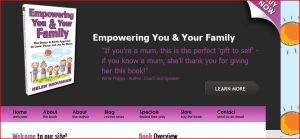 The Chelsea Massage Clinic will be closed for the holidays.
Make an appointment anytime from 6 a.m. – 10 p.m.; 7 days a week.
Open 28/12/11 9 a.m. – 5 p.m.
29/12/11 9 a.m. – 5 p.m.
(c) ChelseaMassage.com.au                                                    All Rights Reserved
Web Development by YourOnlineSuccess.com.au
Add YOUR Comments! We Would LOVE To Hear From YOU!!!
Tagged as: cramping, low on vitamin d, playing sports