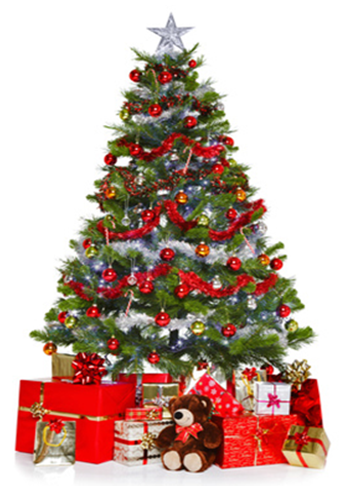 Intro: Message From Helen – Bring All Of Your Family Together For The Christmas Holidays

Quick Tips
Helen – Tip #50:
Anxiety Is Increasing
Lara – Tip #51: Teachers, Students and Parents – The Year Is Ending

Feature Article

: Empowering The Family Man (new book coming soon)
Chapter 9 – Dad With Finances and Money

Talk About: Pregnancy & Massage – 12 Tips For Coping Without Stress During Pregnancy – Tip 8 – Take A Step Back and Relax

Helen Recommends: Helen's New Book, "Empowering Your Family" –
Chapter 4 – Relationship with Your Children – Pg 91 – Remembering Being A Child

Empowering Living Mag Is Available At The Apple Store!! We're Celebrating!!

Welcome: New Readers to the Chelsea Massage Community
Massage Gift Vouchers
Message From Helen

Bring all of your family together for the Christmas Holidays …
Our hearts are filled with gratitude! This year has been filled with unprecedented growth and healing for our family and the families that we care for at Chelsea Massage Clinic through our therapeutic massage and empowerment coaching services. We are so very grateful for our wonderful clients. And, we are delighted to see so many people feeling fabulous again.
Every time we see one of our clients grow, and we saw many of you regain your confidence by going out and doing things that you once thought were outside what was possible for you, we grow!
We saw a Mum, suffering too long with chronic pain, who had totally lost interest in the day-to-day activities of life, come in for a massage. After just one session with us, she is back at top of her game, totally loving life again! We worked closely with another Mum who had tragically lost her twins. It was a powerful process that we took one step at a time, working through the deep grief that was affecting every area of her life. And now, she is pregnant again!!! We all wish her, her husband and soon to be born baby nothing but the best this life has to offer!
The miracles don't stop there either! Kudos to one of our favourite Dads for choosing to do something about the pain that was preventing him from getting around freely and easily, pain that had robbed him of his self-confidence. Today, he is walking tall again, self-assured and full of an amazing zest for living!
One of our other clients, a lovely teenaged girl, had lost her best friend during a horrible accident they were in together. She was in so much physical and emotional pain that she could not get out of bed. Step-by-step we worked with her, helping her body and mind through the healing process. Today, she has a renewed love for life and is enjoying everything she does once again. All we can say is, "You Go Girl!!!"

One of our favourite success stories is about one of our sweet couples! A client's husband had to stop running in races because of the debilitating knee pain he was experiencing. He finally agreed to come in for a consult to see if we could help him. After following a regular program of remedial massage therapy, he is back to running (and winning) races with his wife once again.
These are just a few examples of the life-changing power of massage and empowerment coaching. The possibilities are limitless and the results are magical. We are beyond blessed to have the privilege of sharing this incredible gift with so many people!
Our commitment to help even more people live their best lives is stronger than ever. That is why we created this magazine; so that we can reach out across the world and help people outside of our local area.
As you read through this month's newsletter, if there is a particular topic that you would like to see featured in the future, please let us know! It is our honour and a privilege to be able to help you with the things that will empower you to live a life you love!
Wishing you and your family a
Merry Christmas and A Happy New Year!
Much love and many blessings!!
Helen and the entire Staff of Chelsea Massage

Quick Tips

Lara Tip #51: Teachers, Students and Parents – The Year Is Ending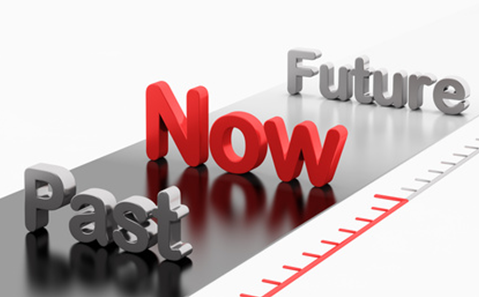 The accumulated school year stress in the body is still there in the now and will, given enough time, settle out. But, what we have learned through our clients' experiences, starting Uni or Tafe, travelling, starting a part time job or stepping into full time work puts a huge load on an already tired mind and muscles.
Many are finding that they are getting sick with colds. Aches, pains and anxiety become really noticeable in everyday life and very few are able to figure out what is really wrong.
If you have health funds, a family Massage Membership at Chelsea Massage Clinic is for your children too, so that they can enjoy the amazing stress relief benefits of massage.
In addition to being the best de-stresser, massage helps with mental clarity which is vital for learning, it helps relieve growing pains that children are always experiencing. The overall effect of massage is that it helps keep your child's stress low so that they don't go into darker mental struggles which compound the stress that overloads a child's body.
The more calm and relaxed a child is, the more they excel in every area of their life. The same thing goes for mums and dads. Imagine what life would look like without stress anxiety and fatigue. Imagine who you could be with your family at home, in your career at work and enjoying time with friends being happy doing the things you love.
Helen – Tip #50: Anxiety Is Increasing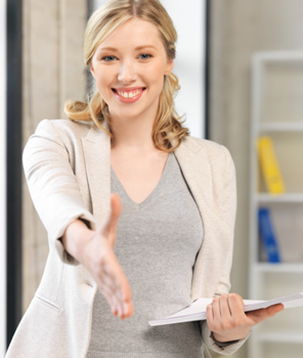 Your anxiety is increasing. Coping with life each day, not losing weight, nothing seems to be working the way you want it to and it all leads to stress and frustration. Sure, some days are better than others. And it may or may not work out. But, did you ever consider it could be a muscle problem?
When you are living with higher levels of anxiety, working hard, doing lots of exercise, not losing weight – it can cause stress and fatigue. Your personal trainer, coach or teacher is always observing you. If they are recommending that you go and have a massage, listen to them because they know the warning signs.
They know when a body is going into over load. If you decide to not listen to them, you risk your body shutting down and the possibility of injury. When your body shuts itself down, it can take months to come back from fatigue. My best recommendation for you is to take 2 weeks over Christmas OFF. Let this be your recovery time! Your body will love you for it

Feature Article – Empowering The Family Man & Relationships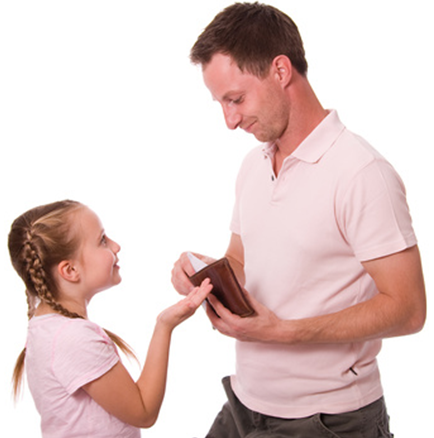 Dad With Finances & Money

From a young age this Dad learned by observing what his parents did and he added what worked for him to take his family to the next level.
His parents had a modest income. Only one parent worked so the entire family learned to live well within their means. His income now is much higher than his parents' was and he held onto to what he learned about living on less than was coming in.
He made the decision not to buy a big home or buy the largest, newest car every couple of years. But as his family's income increased, the extra money was directed into an account that was never used at all for any of the basic household expenses. It was pretty much forgotten about and grew and grew over the years.
He studied areas that he had seen his dad lose some money in. He made the decision that he would become knowledgeable to make more informed decisions than his dear dad had so he could avoid the hard times he lived through as a child.
All Dads love having happy children. But the BIG question is, what kind of living skills are your children learning from what they see you doing? Are they becoming enabled or are they being empowered to live their future lives powerfully?
Working together doing household chores in the family home was important. Each job contributed to the running of the household and was an opportunity for the children to learn about working as a team and acquire mastery of the skills needed to take care of a house. This was when children acquired a strong work ethic that would help them be leaders in whatever future career path they chose. They learned how to take the initiative to get things done and developed an awareness of what needed to be done so that the household could function smoothly.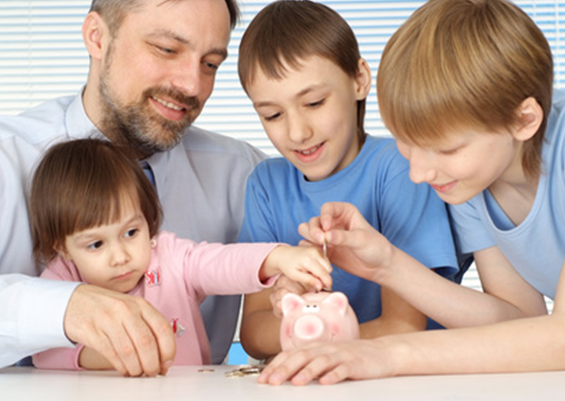 What this Dad gets to see by teaching his children the same things he learned growing up, is the areas in which his children show an interest and excel. He will be able to help them develop those interests and that will help his children develop the confidence they will need to step forward in life.
Dad is teaching his children about finances and how they need to use a "piggy bank" to save for the future

Cooking dinner together one night a week develops teamwork skills as well as teaching basic cooking skills

Using a cookbook like Jamie Oliver's to make cooking easier develops reading skills and demonstrates how using good resources is important to the success of any endeavour

Watching TV only a few times a week opens up time to do these things together as a family

Limiting exposure to advertising on TV helps children develop an understanding of what is truly important and necessary in life and what is nothing more than marketing hype
Dad shows that he can be trusted by what he says and carrying out his word through what he is doing. Taking the time to listen to what children are saying the first time makes them feel listened to. When children express a desire for something, Dad can show them how to work and save their earnings, collect and save their birthday money, so that they can purchase what they want for themselves and feel good about it. Being like this is a fabulous way for Dads to open opportunities to get closer to each of their children.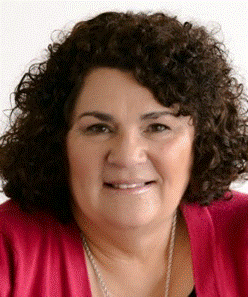 Practitioner: Helen Brougham Helen Brougham has been professionally massaging clients for over 20 years. She has a unique holistic approach to remedial, pregnancy and therapeutic massage that incorporates her coaching expertise to help people uncover what is blocking their path to them successfully making changes to excel in their health, their family and their passion to have a full life of Love, Peace and Joy. Combining massage to release the cramping, pulling and muscle pain with thought control helps her clients get through their days with extraordinary clarity, ease and fulfillment.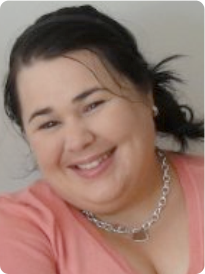 Practitioner: Lara Brougham Lara has been professionally massaging for over 10 years. She specialises in hip, back and shoulder injuries as well as healing clients with lower back pain. Lara makes a huge amount of difference so they can sleep at night and start enjoying life again
Pregnancy & Massage
Pregnancy – Relaxation & Remedial Massage Get Results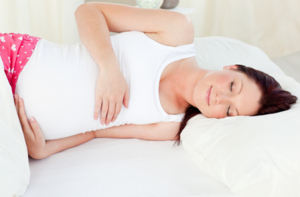 12 Tips for Coping With Stress During Pregnancy
Below are listed several techniques that both women and their husbands/partners have found useful in helping to relieve the sense that life is going into overwhelm.
Gaining confidence in your life: Sit back a little and admire what you have achieved already. Often things don't quite go the way we were told they would and we don't understand why …
In the first two parts of this series we discussed:
Part 1 First, take a look at all the activities you do in your life Monday to Sunday — morning, afternoon and night time.
Part 2 When becoming pregnant, you will be coping as you normally do. Be sure to rest and put your feet up help with any swelling in your feet and ankles.
Part 3. Be prepared to give up some control over the life-style you have worked so hard to attain. Many things about pregnancy are not in your control.
Part 4.
Take a little time and reassess where you are up to each week and allow your husband's/partner's input and care to help you with your decisions about where you are up to.
Part 5.
If you are tired of being tired, massage works so well.
Part 7. Reading books, looking at magazines, and watching videos about pregnancy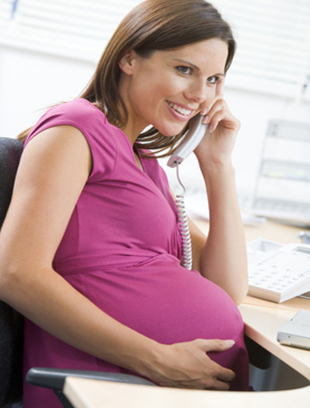 Part 8. Take A Step Back And Relax

If this is your first baby, there is a good chance that you might not have figured out how to slow down and stop yet. But, it is very important for you to give yourself permission to stop and relax while you are rushing around. You are putting a big load on your body while you are taking care of both you – yes .. I am talking to about you and your baby!!

Massage is particularly helpful in releasing the tension and stress from within your cells. Many times, when you are feeling pain, tension and niggles your muscles are overloading. Massage helps release the overloading.
Always seek your doctor's ok if you are thinking about massage. Be sure to tell them where you're going for massage so that they have full knowledge of what is happening with you.
I have had women tell me that their doctors are delighted that mums-to-be are seeking a professional pregnancy massage therapist. There is no risks to mum or baby unless the doctor says otherwise.
Give yourself permission to relax, to sleep in late when you can and enjoy easy reading books. The better you feel, the better your baby feels. Early nights are wonderful. Just be sure to sleep with a long body pillow so that your weight is comfortably distributed along the whole area.
Helen Recommends

Empowering You and Your Family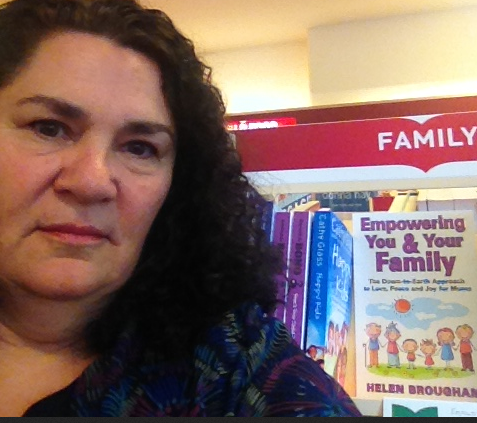 "Empowering You & Your Family" is on the shelves at Dymock's Bookstore in Adelaide – right next to Jack Canfield and Louise Hay!! What an incredible HONOUR!
I know that for many people, getting to Adelaide to go Dymock's just isn't possible so I've made the book super accessible at Amazon.com!! This is a WONDERFUL Christmas gift for Mums, Dads, Grands and Mums & Dads-to-be!!
You can also purchase the book from iBookstore at iTunes for your iPad and Kindle. And if you need additional options, you can purchase "Empowering You and Your Family" from Smashwords.com
Here are just a few examples of what you will find inside of the book:

Discover how to have your relationships flow the way you want. We are all here to make a difference and enjoy our lives. Find out how to overcome what limits you!

Learn to connect with children, partners, friends and yourself



Understand what triggers you to lose your cool and stop nagging your kids

Know how to ask for what you want and get it


Live a healthier, more fulfilled lifestyle

Learn how to listen and understand what people are really saying


Find how to create real connections of Love, Peace and Joy the easy way

Discover the ONE action you must take to stop giving away your POWER


and so much more ….

"Empowering You and Your Family" can be purchased on Amazon, CreateSpace, iBookstore/iTunes for your iPad, Kindle, Android, and other tablets and we will soon be having a teleseminar series – "Empowering Your Family" – The Blueprint!!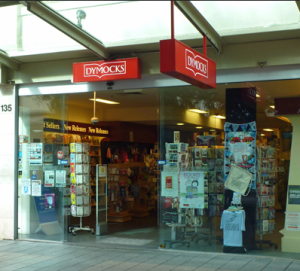 Now you can get this very special book locally!! Empowering You & Your Family! is available in bookstores throughout Australia and New Zealand as of September 2012, so ask for the book in your favourite bookstore.
If you live in or near Adelaide – be sure to stop by Dymock's Book Store – 135 Rundle Mall – You will find "Empowering You and Your Family" on the shelf right next to Jack Canfield and Louise Hays!!
Today's insight from inside the pages of "Empowering You & Your Family" is from
Chapter 4 – Relationship With Your Children

pg 91 – Remember Being A Child And What You Wanted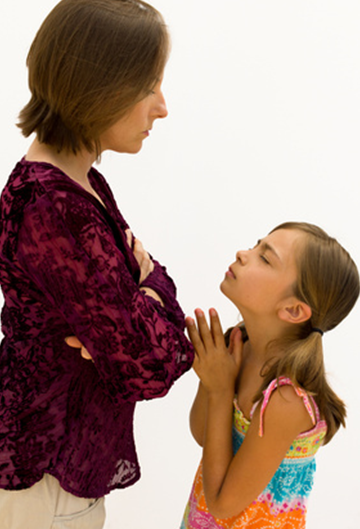 It does not have to be this way mum!
It is very hard to stay strong and not give in to your child's pleading. But this can be turned around so that you don't get yourself into that corner anymore

You already know that your children have figured you out – what works for them to get what they want from you, Dad and their grandparents.
On one level your children are learning negotiation skills for later life. But you can see that if they do to someone else what they do to you, this would not work on any level at all. Can you imagine what it would be like for them to be pleading to get the day off at work at the local chicken shop?
So let's break it down to what would work for you to teach your children about negotiating with you in a way that would be empowering for you mum, Dad, Grandparents, friends, teachers, umpires, shop assistants and everybody they speak to.
Have you noticed that your children have different negotiation skills for each person they want something from? Have a good look at what your children do when they are with different people. Oh yes … they have got it.
When in training you as parents, your children cannot pin you down to give them a direct answer. So they try a different tactic get what they want. The pleading happens when nothing else works and it triggers the little voice in your head which says to you….. "You're a mean mum….." Your child has it down pat … they know exactly what to do and say to get what they want from you… This called a game!!!!!! Start going back in your thoughts, "How did I talk to my Mum" and remember your skills.
What would you have liked your mum to do or say so that it would have been easier for you to talk to her? Check how are you being with your child…… this not a guilt trip or anything to do with your mum or dad. It is for you to decide what would be the way that would work for your child and for you to get the yes or no and the understanding behind either of those answers. Is that what you would have liked as a child?
Tell A Friend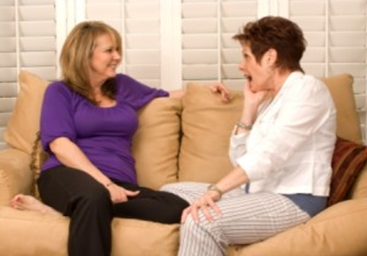 My Girlfriend Told Me Her Girlfriend Loved Her Massage
Sometimes your experience can be much different than
what you thought it would be like
Each person gives massage based on what they like

, how long they can physically perform massage, their experience, and their level of knowledge.
Some work from home as this is often part time work. Some you need to pay cash only. Often they don't have accreditation and are equipped with very little knowledge about what they are doing.
Let's have a look at what do they do during a scheduled massage session. Some leave the room to answer the phone or only massage one arm for a half hour session.
There is no health fund provider and their prices are up in a higher bracket for what you really get.
My girlfriend was very surprised by how different massage practitioners really are and that what you get from a real deal, highly trained, licensed practitioner is very different from what amateur masseuses offer. She was even more surprised to find that the after effects of professional massage left her feeling fabulous for days and are one of the biggest benefits of working with a professional.
To be a qualified Health Fund Provider there is a lot of study, over 100's of hours +++ massage and insurance, as well as a St John's certificate which must be renewed every 3 years.
Most professional massage practitioners work full time, in a staffed, full time premises equipped to handle eftpos, credit cards and health fund rebates.
What we at Chelsea Massage do is listen and watch you walk in

,

so we pick up on a lot of your aches and pain before you even tell us. Then we listen to you as you tell us what is going on with you. We are very skilled at helping with injury and recovery.
We are qualified to evaluate your overall muscle health. We work with what you feel is your main area of concern and we massage in an overall way exactly where your stress is coming from.
Many people have very old injuries that are layered into their muscles by years of stress and continued trauma. The holistic techniques we use help these types of injury release outwards so that true healing can start. The end result of this type of approach is complete and permanent healing for many of our clients.
Only professional massage practioners have the training, qualifications, licensing, tools and facility to provide massage services at this level. It's a good idea to take the time to check on all of those things before you agree to have someone perform massage on your body. A bad massage can do more harm than good! The last thing you want is more damage, pain and discomfort.
Not all massages are created equal. Be sure that you really are comparing apples to apples. Many times you will find out that what you thought was an apple really is an old tomato


Empowering Living Mag Is Available At The Apple Store!! We're Celebrating!!
One of the projects that I have been quietly working on for months now is DONE!! Honestly, I feel like I have given birth to a beautiful, brand new baby

… I am soooo thrilled!! Isn't it beautiful?!? Click on the image and see where it takes you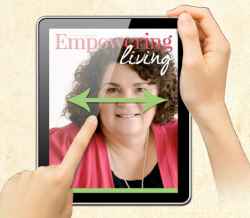 "Empowering Living" is what we decided to name the magazine. I created it so that I can help even more Mums and their families around the world live empowered, happy, healthy, joyfilled lives!!


Let me know what you think of the first issue of the magazine ….
it is free

so that you can check it out RISK-FREE for yourself.
As a SPECIAL GIFT for two lucky people who download the magazine …

I am giving away 2 – 30 minute foot massage sessions …

Here is what you need to do to qualify for one of these incredible gifts …

In the email please send me your:
Name

Best Email address

Mobile Number

The EXACT caption on the cartoon from page 12

Leave a comment on Facebook that you sent your email and what you like best about the magazine
Chelsea Massage will give two lucky people a Gift voucher,
for a 30 minute Foot Massage
Email submissions are closed at 12 lunch time, Saturday 22nd December 2012
(Winners will be notified by phone at 1:30 pm – so remember to include your phone number!!)
I can't wait to hear what you like best about the "Empowering Living" Magazine!! Your feedback means the world to me!! If there is a special topic that you would like to learn more about … let me know!! I will do my best to include an article about it in one of next year's early issues!!
Thank You!!!
Lara and I would like to welcome all our new client readers to The Chelsea Massage Community! We are delighted you're now a member of our fast growing community. This community values people that want to make a difference in their everyday life.
Our success is unique in helping you, and miracles do happen while working together. You want to know how to feel better, feel relaxed and balanced within yourself, enjoy life with ease, work easier, feel strong in your core strength, have more fun in your business and at work, and enjoy time with your family. Having a massage regularly is what your body needs.
Welcome!
You can connect with us below on: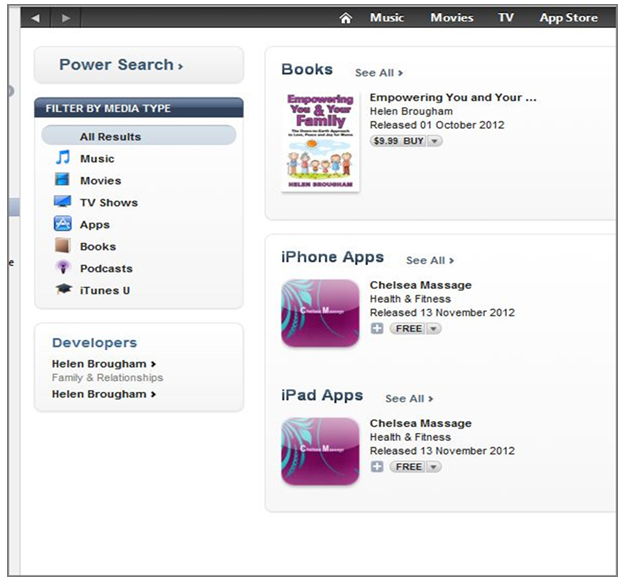 New to Chelsea Massage & Reflexology Clinic – our app is with Apple!!!
You can use the following QR Code on Iphone, ipad and Andriod
Go To Itunes App Store … look for the i-nigma app (or any other you prefer to use) and install it. It's free.

Once you've done that, scan the QR Code below ….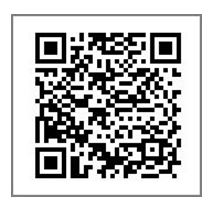 QR Code reader takes you to …. come and have a look

If you want to get your own app, let me know and we can get started to make apps for your small business. All I need is your website address. You can email me at

[email protected]

name, mobile number and your website name (www) and we can go from there.
Our blog talks about lots of different topics, you can always request information on a particular issue by email above.
Inner Circle Private Group On Facebook
If you have spent time coaching with Helen, we are creating an Inner Circle Coaching Group within Facebook just for YOU!! This is VERY exciting because you already have an amazing awareness of what is going and you will have the opportunity to extend what you already know.
Quite a few people have been asking about more access outside of the Clinic, a place where they can ask questions. The Inner Circle Coaching Group will be open very shortly in a private area within Facebook. As soon as it is ready, we will let you know!

If you have a comment or would like to know more about something or would like to talk about a subject that will benefit yourself and others, I would encourage you send me an email, I would love to hear from you. It's time to step forward into the life you want.
Please let me know at i[email protected]
An audiobook is coming for those of you that love to listen to audiobooks while on the bus to work!!
One gal said she was working in child care. Each day she would listen to another chapter on the way to work. She said that her day flowed better and everything seemed much easier. She even said that it seemed as though the children were not upset and yelling as much. She felt much more alert all day with the children!

Another lady said she was able to create a picture in her mind as she listened. The story flowed in her mind. She felt herself calming down. She was delighted that she had finally found a way to enjoy the bus ride to work!
Massage Gift Vouchers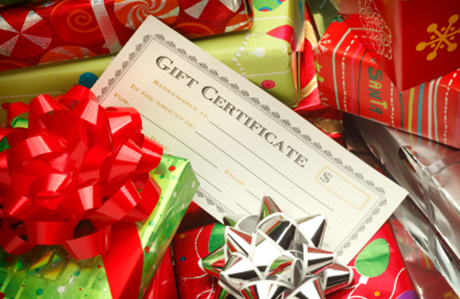 Christmas Gift Voucher

When you give a massage gift voucher, it's a really nice thing to do! When the person comes in they are excited, yet a little nervous. This is normal for us all, but they know they are in good hands because you come here too, so it's like you said, "This is the place and you will feel great just like I do!"
The Chelsea Massage website has had a face lift; there is more to find and read and spend a little time being with us.
Check out our Gift Vouchers Page now to order over the phone and we will post the Gift Voucher out to you, send as a present to your family member, or you can come into the office and pick up your Gift Voucher for a loved one.
Overseas family can call between times below and order a Christmas Gift Voucher for a specific dollar amount or $110.00 per hour or multi 2, 3 or 4 vouchers and we will send them out fully enclosed inscribed with Open on Christmas Day.
Your email address is important to confirm any detail and your credit card is secure when using with our service
Phone Service: +61 8 8364 6088
Our call centre is never closed and appointments can be made every day for when people return after the Christmas break!
Make an appointment anytime from 6 a.m. – 10 p.m. 7 days a week, including holidays
Clinic Open: Monday – Friday 9 a.m. – 6 p.m.
Chelsea Massage Clinic is closed long weekends and holidays
We Are Closed for The Christmas Holiday:

Saturday December 22nd 1 PM to Thursday January 4th 2013

Merry Christmas & Happy New Year 2013

(c) ChelseaMassage.com.au
All Rights Reserved
Add YOUR Comments! We Would LOVE To Hear From YOU!!!
Tagged as: Chelsea Massage and Reflexology Clinic Adelaide SA, Chelsea Massage Newlsetter, ChelseaMassage, com.au, Empowering Apps, Empowering Living Mag, empowering you and your family, helen brougham, Helen Brougham Author, HelenBrougham.com.au