Intro: Message From Helen – Challenge Of Being More Than Enough

Quick Tips
Helen – Tip #59:
How To STOP The Kids From Fighting
Lara – Tip #62: Don't Forget!! If You Do Get An Injury We Can Help You Recover More Quickly

Feature Article:
Empowering The Family Man (new book coming soon)
Chapter 12

–
The Stay At Home Dad – Cooking & Cleaning Are Part Of The Job

Talk About: Pregnancy & Massage
– 12 Tips For Coping Without Stress During Pregnancy –
Tip 9 – Go With The Wellness Flow During Your Pregnancy

Helen Recommends: Helen's New Book, "Empowering Your Family" –
Chapter 3 – Partner and Child Behaviour–
Page 48 – Families Getting Back Together

Welcome:
New Readers to the Chelsea Massage Community
Message From Helen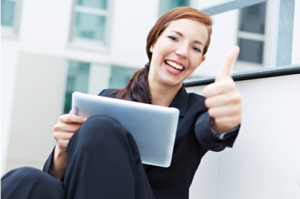 Message From Helen …

At the moment throughout the world there is this mind thought called "I'm not enough, I'm not good enough

, not well enough, not happy enough, I don't have enough money." It really is time to turn the table on this mind set as it talks about "not enough" which in turn creates a lack of something which brings anxiety, hopelessness, and a sense of staying stuck where you are that will never change
What if I told you that you are more than enough? Yes … YOU ARE … more than enough. It sounds like an overflow of something doesn't it??! Do you think you would keep pushing yourself any more if you were overflowing with MORE THAN ENOUGH? No, you wouldn't. And knowing that you are overflowing with more than enough brings with it a sense of happiness, of being comfortable. You also have a sense that doing whatever you want to do is very much going to happen.
Take a minute every once in a while to check in and listen to your self-talk … Do you hear that little voice in your head telling you negative things or wanting to rush you? NO… Great!!
For those of you that do … Here is a challenge for you is to take on for the next week … every time you hear that voice … positively affirm to yourself … "I am more than a enough."
Quick Tips

Helen Tip #59: How To STOP The Kids From Fighting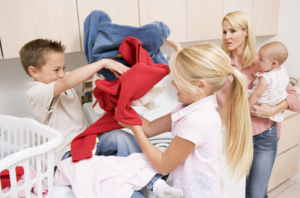 Think back to when you were a child … can you remember when you and your siblings were in the middle of yelling at each other? When I think back that far, I can hear my mum saying "I will bang your heads together and it will hurt both of you." Then I heard my daughter say those same exact words the other day and I remembered just how awful it is when the kids fight.
How many times have you asked yourself, "Why don't the kids get along?" Often they have watched family members fight in front of them, and that is how they learned how to do it for themselves! Children pay attention and model what they see the people around them doing. Don't give yourself a guilt trip though, just look how you can change what you do so that it is a better model for your children to follow.
Remember, your children are people too. They have feelings and many times fighting will happen when they are hungry, tired, or if they are upset with others. They will react instinctively to those negative feelings, turn and lash out at the nearest person! Kids also start fighting when they feel anxious about going somewhere or doing something that they are not sure they know how to do, when they don't know what is going on or if they feel that they are not being treated fairly. (These are classics!)

Don't take any of this personally. Remember it is easy for you to practise new behaviours with brothers and sisters rather than with children outside of the family. Sit your children down and talk to them about what you don't like about their behaviour. If they have something to say, listen to what they are saying. That doesn't mean that you have to agree with them. But, you can use this time to show them how to be good communicators.
Another little tip for you … During cloth folding time at the laundry, if the siblings are fighting, simply leave the room quietly. Often they will stop because you are their audience and they know you will jump in to stop them. Just walk away from the whole thing when you are at home.
Lara Tip #62: Don't Forget!! If You Do Get An Injury We Can Help You Recover More Quickly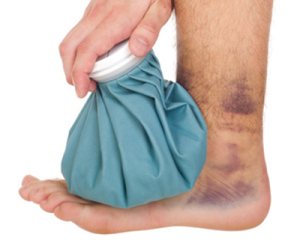 When You Are Injured, Always Seek Qualified Medical Advise.

Go To The Emergency Room or See Your Doctor As Soon As Possible.
After you get your Doctor's ok, they most likely will tell you to go and have some physiotherapy. This is where we can help with your recovery. We do massage and the muscles higher up often have been stretched and are knotted up. So they need massage to release them.
In addition, we also do sports training recovery and rehabilitation after an injury is assessed "ready for rehabilitation" by a licensed medical practioner. We help with strained ankles, knee pain, back pain, shoulder pain and arm pain.
Here is a quick tip that can help you recover more quickly when you injure yourself. Always, after any fall, or if you are hit by a ball, or sprain your ankle, or trip and fall over on stairs, ALWAYS … always (did I say always

), put ice on the injury as soon as it happens. Even if the bruise shows up 3 days later or 2 weeks later, still put ice over the affected area.
Here's what happens – the blood vessels in the injured area will break open and they will bleed into the muscles. This is the black you can see in the photo … around the ankle, between the toes and the big circle of black around the ankle. The area will be hot to the touch as well.
Put ice on the area until it is cool. Keep putting ice on the affected area 2-3 time a day until the bruised area turns yellowish in colour. Your body is working hard to clean out the all the black, dead blood. The bigger the bruise, the longer it takes to fully heal and for you to experience a full recovery.
Feature Article – Empowering The Family Man & Relationships

(It Could Be Like This!)

Chapter 12

The Stay At Home Dad – Cooking & Cleaning Are Part Of The Job
One thing I am always impressed with is when a couple and their children step out of the old traditional ways to a newer way and do what works for them.
One Dad I know decided to look after his 9 year old son and 6 year old daughter while Mum went to work full-time. The agreement was that he would work a few hours in the evening after his wife came home. Sounds easy right? On one level it is and it can be.
However, when I spoke to Dad he was reluctant to proudly say, "I look after the children and my wife works full-time." That made me really curious to find out what was actually going on. So, after talking for a while, he finally opened up …
The problem was that his wife was still trying to look AFTER EVERYBODY LIKE SHE WAS STILL WORKING PART TIME. She was starting to burn herself out because she kept thinking and acting like the cooking and cleaning AND her job were still all her responsibility! Dad was worried about her and he was frustrated because he did not feel like he was helping her and honouring their agreement.
To make this situation really work, it is important that the stay at home parent be allowed to do the things that a stay at home parent does – cleaning, cooking, teaching the children the right and wrong ways to do things, etc.
Congratulations to everyone who is stepping outside the box and making life work for them and their family.
I totally encourage men to be proud when they are talk about being their children's main care giver carer and that their wife is working full time outside of the home. You would be surprised at just how many Dads would secretly like to change roles. And I am so happy to see more and more support for Dads who are choosing to do this! I think it is just fabulous.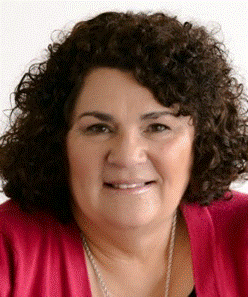 Practitioner: Helen Brougham Helen Brougham has been professionally massaging clients for over 20 years. She has a unique holistic approach to remedial, pregnancy and therapeutic massage that incorporates her coaching expertise to help people uncover what is blocking their path to them successfully making changes to excel in their health, their family and their passion to have a full life of Love, Peace and Joy. Combining massage to release the cramping, pulling and muscle pain with thought control helps her clients get through their days with extraordinary clarity, ease and fulfillment.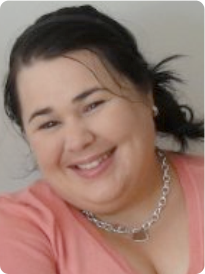 Practitioner: Lara Brougham Lara has been professionally massaging for over 10 years. She specialises in hip, back and shoulder injuries as well as healing clients with lower back pain. Lara makes a huge amount of difference so they can sleep at night and start enjoying life again
Pregnancy & Massage
Pregnancy – Relaxation & Remedial Massage Get Results

12 Tips for Coping With Stress During Pregnancy
Below are listed several techniques that both women and their husbands/partners have found useful in helping to relieve the sense that life is going into overwhelm.
Gaining confidence in your life: Sit back a little and admire what you have achieved already. Often things don't quite go the way we were told they would and we don't understand why …
In the first eight parts of this series we discussed …
Part 1. First, take a look at all the activities you do in your life Monday to Sunday — morning, afternoon and night time.
Part 2. When becoming pregnant, you will be coping as you normally do. Be sure to rest and put your feet up help with any swelling in your feet and ankles.
Part 3. Be prepared to give up some control over the life-style you have worked so hard to attain. Many things about pregnancy are not in your control.
Part 4. Take a little time and reassess where you are up to each week and allow your husband's/partner's input and care to help you with your decisions about where you are up to.
Part 5. If you are tired of being tired, massage works so well.
Part 6. Reading books, looking at magazines, and watching videos about pregnancy
Part 7. Take A Step Back And Relax
Part 8. Pregnancy Yoga Classes – Learn Correct Breathing and Relaxation Techniques
Click HERE

if you would like to read last month's newsletter!!
Tip 9. Go With The Flow Of Wellness –

Pregnancy is a fun time! Many hear about mums-to-be being sick and having a hard time, but I'm here to tell you some great news … it does not need to be that way.
I am seeing more and more women that are pregnant and are taking on being enough … strong enough, well enough, happy enough, learning new skills enough, being ready enough and they are really happy and being more than enough.
They say … "Happy Mum and Dad … Happy Baby … Happy Life"

You're wondering how you get to have this enjoyment I am talking about? They are listening, are you???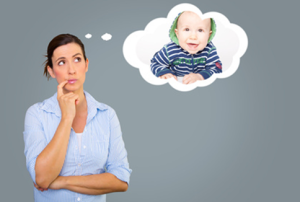 Go With The Wellness Flow During Your Pregnancy
Listen and Dream – Your dream is that the little one going to be a little ….. or …..

and we dream about the colour we will be painting the babies room and the pram we will be getting.
Listen To Yourself –

When what you do feels good everything is better and easier. When you have a not-so-good feeling, when you feel uncomfortable about something, when you are concerned about what others think, this can lead you away from what is important to you and family support. Go with what feels good for you!
Listen and Have A Crisis Plan Set Up –

just in case the what IF happens!! What will you do if you had to make a decision when you and your partner go into the crisis of a miscarriage?
Sometimes things simply do not go the way we hope and dream they will.
More often than not, I see this happening with couples who received help getting pregnant at a fertility clinic because of an issue with low sperm count or low egg count.
There are any number of reasons that can affect the viability of a pregnancy. There could be handling issues with the eggs or sperm. The mother's age, any previous illnesses, endometriosis are just a few of the things that can affect a pregnancy.
If this was the way you and your partner chose to get pregnant, PLEASE thank and appreciate the clinic and all of the people that made it possible. And, do not think for one minute that you are less than, feel shame or think that people are thinking negatively about what is happening for you.
Listen when the what IF happens –

A mis-carriage affects the whole family, not just two people. Sometimes in the crisis, people are very self-absorbed because they feel it is only happening for them. In reality, a miscarriage is the loss of a grandchild to grandparents, the loss of a family member to the entire family. It is a process for all concerned.
When you don't share what is going on with your parents and brothers and sisters, and you don't allow them to support you, you are choosing to isolate yourself. They are not able to be with you because you did not want their support. This can cause separation between family members. A lot of times we also start believing that no one cares about us and what we are going through because they are not there for us, when in fact we are the ones who caused that for ourselves.
Believe me when I tell you, stress, anger, anxiety and grief do contribute greatly to most problems
I am going to be very clear and direct with you and say that you MUST get support from your family if a miscarriage should happen.
Mum and Dad, do not go underground and try to work it out by yourself inside your head. That will not help. As a matter of fact, it only makes everything worse. You start feeling like you are a failure and you spiral down deeper and deeper into trauma.
One of the things that frequently happens when people are traumatized is, that they lash out at the people around them. And, anything that a person says to someone who is traumatised can trigger that type of a response. A person could be talking in a cheerful manner and the person who is traumatised will feel as though they are being pressured. They will feel that the other person is being offensive and insensitive. And because they are traumatized they will not care about the other person's feelings and will become angry and abusive with them..
The first people that will get hit with all of that anger and abuse are the ones that care the most. After time, they will start to stay away and the downward spiral continues and only gets worse and worse.
It is a destructive, hurtful, vicious cycle
Listen and be grateful

–

when the baby comes. Some couples don't get to experience this and probably won't because they have no eggs or sperm left and money for working with a fertility specialist has run out.
Listen and don't give up hope

–

Get your stress levels down, and your mind and body back into a good state of health. Many couples come to me to get their bodies, muscles and their minds sortedout. You can believe me when I tell you they have become pregnant without intervention. Regular Massage is excellent for both of you. Because, as you know, it takes two to tango J
Listen to Your Parents & Hubby's Parents –

You turned out OK! Having babies does not change all that much from one generation to the next.
Listen to your body –

Your body has been designed to be pregnant and to give birth. Be sure to eat well, take a little walk each day, stay connected with your partner and your families, and spend time with your positive friends.
Listen to people –

that have positive results in their lives. Be sure you are not impacting others with what you want.
Listen and be prepared –

to step away from conflict and be aware of starting conflict. This often happens when we are frustrated about something that did not go the way we thought it should. Be sensitive to the things that trigger you. We can easily be triggered by a thought memory – it could be from a moment ago or from last week, last year or even years ago.
Listen and learn

–

about what Calmbirth.com.au can help you with. This is a site for first time Mums and Dads. They have workshops that many have found very grounded and easy to understand. This can be very helpful in creating a fabulous pregnancy and birth. Also, look for Midwives in your local area and dads' groups to talk about your situation openly.
What we do at Chelsea Massage is we take the time to listen to you and what is happening for you. We are here to help you with stress, muscles aches and pains and helping you sort through what is going on with you in your life.
I know what happens when you bottle up what is going on. For the last 20 years our support has helped shift many people's outcomes in a very positive direction. We are very different in our approach. We focus on positive outcomes and the fulfillment that comes from living with freedom, clarity and oneness in your life.
Be sure to be on the lookout for the article in this series




"Exciting News "We Are Pregnant" Then Something Happened …




How To Deal With A Miscarriage"




You would not want this to happen to anybody.
Helen Recommends

Empowering You and Your Family
Chapter 3 Partner and Child Behaviour
Page 48. Section: Families Getting Back Together
During a generation, there is a Mum and she has a dream. She gets married and she has her children. Her dream is that everyone gets along with each other. As this Mum gets older, very often she is the glue that keeps the family together.
If adult children step out of the family and start living separately, this breaks a mum's heart. Her love never stops and she is just about dying for that child to return home because when even one child is missing nothing is complete until that child returns. If something like this has happened with you, please know that Mums don't take sides. They just want everybody together and their heart will be happy and complete.
When Mum passes on, the family doesn't have the glue to get and stay together because it was always at Mum's place. Now the family doesn't have a system of staying together or having Christmas together. A lot of families find that once their Mum has passed, her absence leave a big hole in the family. That is not what any Mum wants to have happen. Her love and passion for her family is the glue that holds everyone together and something she wants everyone to have once she has passed on.
Who will you be in your family to be the glue now that Mum is no longer here? Having birthday and Christmas parties at each others homes is a way to keep family and togetherness going.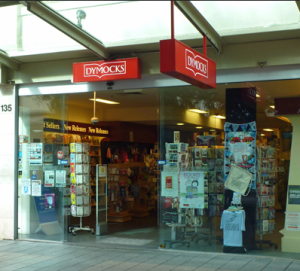 "Empowering You & Your Family" is on the shelves at Dymock's Bookstore in Adelaide City and Dillon's Norwood Bookshop.
Now you can get this truly special book, the intention of the amazing insights found in this book are being passed down through generations of family, Empowering You & Your Family! Is in bookstores now throughout Australia and New Zealand. Just go and ask for a copy of the book at your favourite bookstore
Here are just a few examples of what you will find inside of the book:
Discover how to have your relationships flow the way you want. We are all here to make a difference and enjoy our lives. Find out how to overcome what limits you!

Learn to connect with children, partners, friends and yourself



Understand what triggers you to lose your cool and stop nagging your kids

Know how to ask for what you want and get it


Live a healthier, more fulfilled lifestyle

Learn how to listen and understand what people are really saying


Find how to create real connections of Love, Peace and Joy the easy way

Discover the ONE action you must take to stop giving away your POWER


and so much more ….

"Empowering You and Your Family"

can be purchased on Amazon, CreateSpace,

iBookstore/iTunes for your iPad, Kindle, Android, and other tablets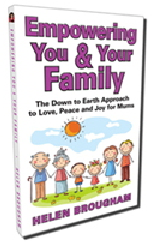 Tell A Friend
Why Would You Want To Tell A Friend?

Now days everyone wants to get a personal referral from their friends about which movie to go see, who they should go to when they want to have their hair done, where someone goes to get their massage, who their favourite doctor and dentist are … yet we all seem to be more reluctant than ever to give out this information to our friends and the people we work with. Have you noticed that, too?
How often have you accidentally run into someone you know at the doctor's office or at the nail salon or at the massage therapist's office? It is really quite amazing how much we all have in common in our local communities isn't it?
It's human nature to want to help others when they are in trouble, or if they are hurting or if they ask us for our opinions and advise. And we love to give recommendations to our best resources because we have formed our opinions based on our personal experiences. But when we give a recommendation for someone that we personally do business with and the person we gave it to acts in ways that could be interpreted as really ungrateful and disrespectful we can end up feeling like we should never had said anything to begin with. My BEST advice to you is to not take it personally if something like this should happen to you.
Let me give you an example of something that happened recently for
one of our clients and it took a while for us to work through it because
it left him feeling very unappreciated and disrespected.
A friend of his asked him for the name of his dentist because he had just had some dental work done and he was raving about the experience. His friend had a horrible toothache and was terrified of going to the dentist because he was afraid of feeling even more pain. To make a long story short, the tooth was very infected and needed immediate treatment to prevent some very serious complications.
The dentist did everything he possibly could to help this guy get better as quickly as possible. And the treatments ended up being very successful. However, when my client talked to his friend about his experience with the dentist, his friend said some really bad things about the dentist and didn't even acknowledge how much the dentist helped prevent him from going through any more pain and suffering. Nor did he thank my client for the referral.
My client was devastated. He thought he was doing the right thing to help his friend and because of this bad experience he said that he was not helping anyone again.
As we talked through this, my client began to see that he really had done the right thing. He had helped and communicated with his friend in such a way that his friend got what he needed to feel better.
How his friend behaved about the situation was out of his control. How his friend related to the dentist was out of his control. What his friend had to say about the dentist was out of his control. Even the fact that his friend didn't thank him for helping him was out of his control. The only thing about this situation that was in his control was how he chose to respond to it.
The more we talked, the clearer my client got about just how poor his friend's communication skills really are. He even pointed out that his friend had a hard time making and keeping other friends and that a lot of that had to do with the way he communicated with them.
A big breakthrough for him was understanding that even though we would like people to behave the way we do, we have no control over what they do or do not say and do. Each and every one of us functions at a different level. And that it is up to each person to continue to grow themselves so they improve in the areas that need improving.
When he realized he could be grateful to the dentist for helping his friend in spite of the fact that his friend seemed totally ungrateful, he began to feel better. He also realized that he would not feel good about himself if he didn't help other people who needed help, so he made the decision to keep on helping and that made him feel good. And by the time we were done, my client was happy and feeling good once again. Some people get it … some people aren't ready to get it yet … and it is all ok!
The Community
Lara and I would like to welcome all our new client readers to The Chelsea Massage Community! We are delighted you're now a member of our fast growing community. This community values people that want to make a difference in their everyday life.
Our success is unique in helping you, and miracles do happen while working together. You want to know how to feel better, feel relaxed and balanced within yourself, enjoy life with ease, work easier, feel strong in your core strength, have more fun in your business and at work, and enjoy time with your family. Having a massage regularly is what your body needs.
Welcome!
You can connect with us below on:
Empowering Results Coaching Program

So many people have requested it that we are creating an Empowering Results Coaching Program. This is VERY exciting for all of us. The program will be 90 days long and we will be focusing on helping you start living and loving a new way of life.

How to Get Started On The Right Path For YOU!




What's Not Working For You Right Now




How to Excel Right From Where You Are & Living Your Best Life



and so much more ….

New to Chelsea Massage & Reflexology Clinic
our app is with Apple!!!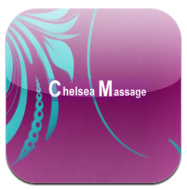 Have you seen this before? Here is just a little pre-view

…The app is built now. My husband and I are learning how to make apps so that we can create apps for small business people and authors…
You can use the following QR Code on Iphone, ipad and Andriod
Go To Itunes App Store … look for the i-nigma app (or any other you prefer to use) and install it. It's free.

Once you've done that, scan the QR Code below ….

QR Code reader takes you to …. come and have a look

If you want to get your own app, let me know and we can get started to make apps for your small business. All I need is your website address. You can email me at

[email protected]

name, mobile number and your website name (www) and we can go from there.
Our blog talks about lots of different topics, you can always request information on a particular issue by email above.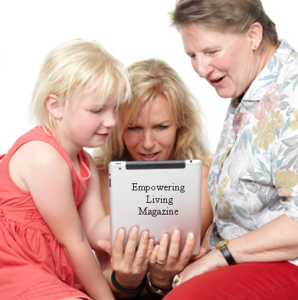 Empowering Living Mag
Available At The iTunes Magazine Stand!!
Let me know what you think of the first issue of the magazine ….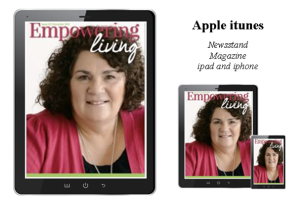 it is free

so that you can check it out RISK-FREE for yourself
and be taken into the amazing Empowering Living Australia World!

I can't wait to hear what you like best about "Empowering Living" Magazine!!
Your feedback means the world to me!! If there is a special topic that you would like to learn more about … let me know!! I will do my best to include an article about it in one of next year's early issues!!
Empowering Web TV and Podcast Are Coming!!
Empower yourself to freedom with 3 minute tips on a range of topics for all who love audio while jogging or walking and that pep talk before going to sleep at night. Get your favourite episodes and listen to them while you are going off to sleep or when you are upset to help step yourself back over that line to stay empowered.
Nobody can make you go back to negative patterns. It happens only when you allow that kind of thinking to affect you!! These recorded tips will help you get back into an empowered state of mind quickly!
An audiobook is coming in just about 6 months for those of you that love to listen to audiobooks while on the bus to work!!
One gal said she was working in child care. Each day she would listen to another chapter on the way to work. She said that her day flowed better and everything seemed much easier. She even said that it seemed as though the children were not upset and yelling as much. She felt much more alert all day with the children!

Another lady said she was able to create a picture in her mind as she listened. The story flowed in her mind. She felt herself calming down. She was delighted that she had finally found a way to enjoy the bus ride to work!
Inner Circle Private Group On Facebook
If you have spent time coaching with Helen, we are creating an Inner Circle Coaching Group within Facebook just for YOU!! This is VERY exciting because you already have an amazing awareness of what is going and you will have the opportunity to extend what you already know.
Quite a few people have been asking about more access outside of the Clinic, a place where they can ask questions. The Inner Circle Coaching Group will be open very shortly in a private area within Facebook. As soon as it is ready, we will let you know!

If you have a comment or would like to know more about something or would like to talk about a subject that will benefit yourself and others, I would encourage you send me an email, I would love to hear from you. It's time to step forward into the life you want.
Please let me know at i[email protected]
Massage Gift Vouchers
When you give a massage gift voucher, it's a really nice thing to do! When the person comes in they are excited, yet a little nervous. This is normal for us all, but they know they are in good hands because you come here too, so it's like you said, "This is the place and you will feel great just like I do!"
The Chelsea Massage website has had a face lift; there is more to find and read and spend a little time being with us.
Check out our Gift Vouchers Page now to order over the phone and we will post the Gift Voucher out to you, send as a present to your family member, or you can come into the office and pick up your Gift Voucher for a loved one
Overseas families can call between times below and order a Christmas Gift Voucher for a specific dollar amount or $110.00 per hour or multi 2, 3 or 4 vouchers and we will send them out fully enclosed and inscribed according to your requirements!

Your email address is important to confirm any details and your credit card is secure when using with our service …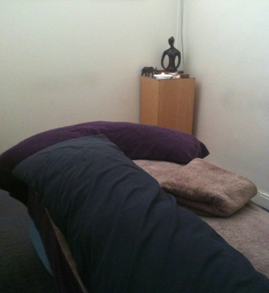 A Sneak Peek into my massage room,
set up for a pregnancy massage with all the pillows
for extra special support on the massage bed

Phone Service: +61 8 8364 6088
Our call centre is never closed and appointments can be made every day!

Make an appointment anytime from 6 a.m. – 10 p.m. 7 days a week, including holidays
Clinic Open: Monday – Friday 9 a.m. – 6 p.m.
Chelsea Massage Clinic is closed long weekends and holidays
(c) ChelseaMassage.com.au
All Rights Reserved
Add YOUR Comments! We Would LOVE To Hear From YOU!!!