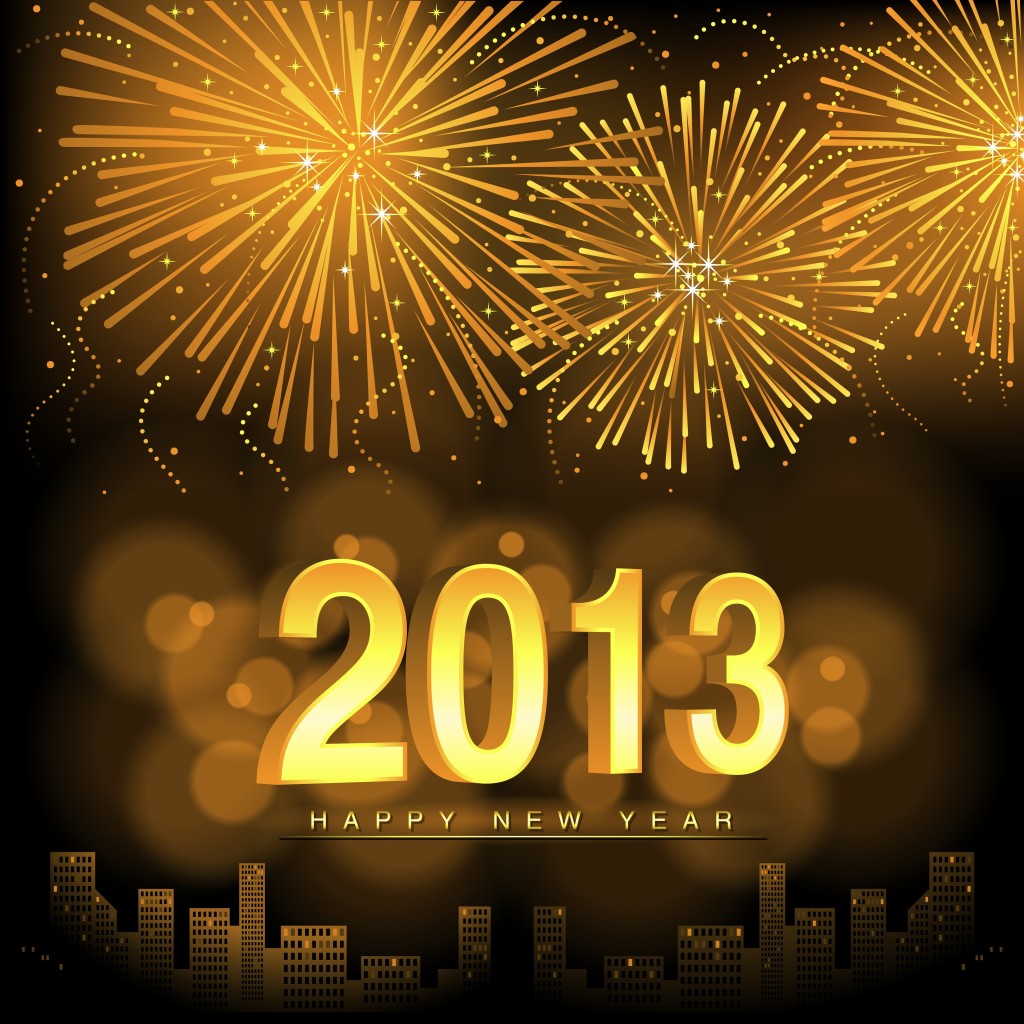 Intro: Message From Helen – Happy New Year 2013

Quick Tips
Helen – Tip #51

:
It's A Great Time To Clean Out and Release Unwanted Items From The Cupboards
Lara – Tip #49

: What Worked, What Didn't Work, What's Next?

Feature Article:
Empowering The Family Man (new book coming soon)
Chapter 12

–
5 Tips To LOWER The Impact of Separation On The Family

Talk About: Pregnancy & Massage – 12 Tips For Coping Without Stress During Pregnancy – Tip 9 – Pregnancy Yoga Classes – Learn Correct Breathing and Relaxation Techniques

Helen Recommends

:

Helen's New Book, "Empowering Your Family" –
Why Am I Bothering To Do So Much – Apps – Books – eBooks – Kindle Books and Now A Magazine

Married For 35 Years – What A Fabulous Life It Has Been

Welcome:
New Readers to the Chelsea Massage Community
Message From Helen

Happy New Year 2013

Well it's time to look back over the last 12 months …
Did you write in the front of your diary what you wanted to achieve in 2012?
Some people are happy to go with the flow of what happens throughout the year. Others challenge themselves with what is possible to achieve and will write a list at the beginning of each year and get it done. Now is the perfect time to reflect back on what you have achieved over the past year!
At our home, we turned this into a family event. We take the last few pages of the past year's diary and each of us writes down our accomplishments for the year. I started this tradition when the children were in their teens. I taught them how to write down their achievements and the things they did during the year. Then I would write down what I achieved and my husband Des would add what he did over the course of the year.
Then for the new year, I make a list of my travel plans and the month I will be travelling. I include any programs or courses that I already know I am doing. And I also make a list of ideas and things I want to achieve in my business, any changes and upgrades of equipment that I want.
Why not create a family event like this for YOUR family … starting this year?
Wishing you and your family a
2013 Filled With Health, Joy and Abundance

Much love and many blessings!!

Quick Tips

Helen Tip #51: It's A Great Time To Clean Out and Release Unwanted Items From The Cupboards

How long has it been since you were in that cupboard anyway? The BEST way I have found to make good decisions about what to keep and what to release is separate things into piles. I sort like this:
Put everything into a bin and go through it all, sorting one piece at a time

Second hand shop

Give away to others

Give appropriate things to a friend in need

What to keep

Have garage sale on the front lawn on a Saturday or Sunday
Ask your children about giving away any toys that belong to them first!!

NEVER REMOVE your children's things without negotiating and getting permission from them first

(I learned that one the HARD way!!)
Lara Tip #49: What Worked, What Didn't Work, What's Next?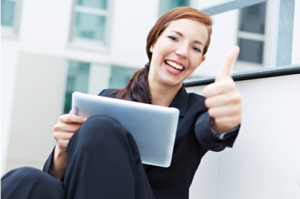 Looking back over the last 12 months, ask yourself, "What worked, What didn't, What's next?" This is a good way to celebrate your wins and achievements, and to be grateful for the lessons you learned from the things that didn't work out so well. It's really important to remember to give thanks for EVERYTHING in all areas or our lives, even the areas that were challenging us!
Write down what your outcomes were from 2012.
What worked?
Income increase

Organisation

Got done

Stress level

Overall

FUN meter
What did not work?
Income same / less /more

Organising not there / half way there

What was not complete

Stress levels up and down

Fun meter same / low / high
What's next?
Finish what you started

Stop what is not working

Re-assess from here

Look at positive things you are achieving

Add Remedial Massage to your monthly plan to destress.
Now go get a BIG board from the artists supply shop
Paint the

board in your favourite colour

Then get a bunch of magazines that you are allowed to cut pictures out of

Find pictures of the things that you dream of , things that make you smile, things that make your heart beat faster, things that you want, pictures of your family, vacations that you want to take, words that inspire you, people that inspire you … whatever you want your life to look like and whatever you would like to achieve in the coming year!

Write a book

Finish school, start school, take some new courses

Get a new car

Travel to new and exotic places

Family vacations

How much money do you want to earn
This is your life that you are planning and you get to create it any way you want! I suggest you make it a MASTERPIECE!!
Feature Article – Empowering The Family Man & Relationships

(It COULD Be Like This!)

Chapter 12 –
5 Tips To LOWER The Impact of Separation On The Family
Often the other person has no idea there is a problem that you don't want to fix! Too often they are unaware of the shock and hurt they cause other people because of their unhappiness and desire to leave.
Too many talk afterwards about the hurt they caused their partner and the devastation they caused their children. They say they wished they could have done it with better communication instead of anger.
Here are 5 tips to facilitate setting up a
lower impact separation for everybody.
Let's not forget about the children, parents …

1. Children are not required to take sides
2. Children are not to be used as a way of hurting each other
3. Your anger hurts the kids
4. Parents do your BEST to work out a win-win for your children
5. Grandparents should be given access to their grandchildren
It's not your children's fight! They are out of bounds!
These children are your future generations. And how well this goes down will have a great deal of impact on just how much you will screw up your children's future – all of their relationships and their lives – after you have finished.
As hard as it is, your children are both your children. Great children come from great parents that don't get along now.
Separate the assets, separate the money, then work out – include the children in this conversation – living in separate places for the benefit of all.
Money is important for the children's betterment. It is not just for other people coming into the relationship later. Do the right thing and ensure the financial support of your children.
A balanced separation leads to a balanced life … for EVERYONE!
Yes I Can Hear Your Problem !?!
It has always taken 2 to make an argument and two lawyers to get all the money sorted. This makes it last a long time and leaves both of you totally dry and drained, and you have to start all over again. Some people never recover. Some people are never are comfortable again.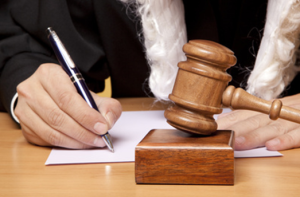 (Do You REALLY Want It To End Up Like This?)

Most of what happens is a communication breakdown.
Please act like adults instead of children in the playground fighting
Explain the situation to your children honestly (not the one sided version that sounds like "he did- she did") children have eyes and ears and can hear stuff. They know what's going on
Reassure them that it is not their fault and that you both love them. Yes, there will be changes and yes, we will tell you as we know.
Behaviour in both households must be the same as it was when there was one family, buying presents for the children and letting them get out of their routine is a recipe for them going off the rails.
Yes, they will learn how to push your buttons in your household.
But, the better you get at managing this now, the better adults you will have.
The relationships that they successfully create for themselves with you now are an achievement for your children that will help them grow into beautifully balanced adults.

The other side of this is that they could be out on the streets, doing bad stuff, getting into trouble and ending up with a family structure that does not function well. Dealing with a situation like that can be very upsetting for parents to have to fix down the track. It always take much longer to fix a situation like this, especially when it has gone on for years.
(Or It Can Be Like This!!)

In my book, we talk about what to do to keep the first family and the second family connected once a mum has children with her next partner. The first children have a right to know and be connected as family.
Wouldn't that be a dream come true that even the grandparents get to love and adore their grandchildren?
There is enough love for everybody and it flows in and out effortlessly but when that love is switched off to any one of the areas, love has lost the energy to shine brightly in every direction and is very traumatised for the love of a parent or a child.
A few weeks ago I was sitting listening to two dads along with their adults sons create relationship that was built on being honest, connected and in communication with both sides of the family. One dad had realised how stubborn he had been and what he was missing out on. Wow it was wonderful to hear the love from these six men taking on love in their families and connection.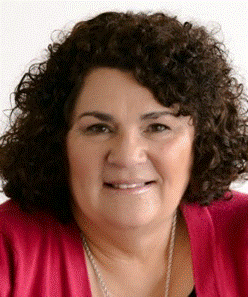 Practitioner: Helen Brougham Helen Brougham has been professionally massaging clients for over 20 years. She has a unique holistic approach to remedial, pregnancy and therapeutic massage that incorporates her coaching expertise to help people uncover what is blocking their path to them successfully making changes to excel in their health, their family and their passion to have a full life of Love, Peace and Joy. Combining massage to release the cramping, pulling and muscle pain with thought control helps her clients get through their days with extraordinary clarity, ease and fulfillment.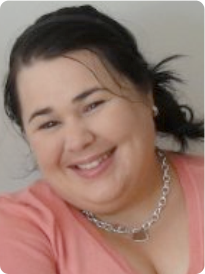 Practitioner: Lara Brougham Lara has been professionally massaging for over 10 years. She specialises in hip, back and shoulder injuries as well as healing clients with lower back pain. Lara makes a huge amount of difference so they can sleep at night and start enjoying life again
Pregnancy & Massage
Pregnancy – Relaxation & Remedial Massage Get Results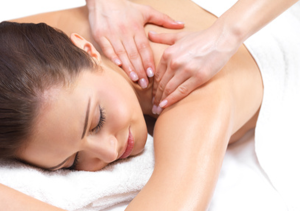 12 Tips for Coping With Stress During Pregnancy
Below are listed several techniques that both women and their husbands/partners have found useful in helping to relieve the sense that life is going into overwhelm.
Gaining confidence in your life: Sit back a little and admire what you have achieved already. Often things don't quite go the way we were told they would and we don't understand why …
In the first two parts of this series we discussed:
Part 1. First, take a look at all the activities you do in your life Monday to Sunday — morning, afternoon and night time.
Part 2. When becoming pregnant, you will be coping as you normally do. Be sure to rest and put your feet up help with any swelling in your feet and ankles.
Part 3. Be prepared to give up some control over the life-style you have worked so hard to attain. Many things about pregnancy are not in your control.
Part 4. Take a little time and reassess where you are up to each week and allow your husband's/partner's input and care to help you with your decisions about where you are up to.
Part 5. If you are tired of being tired, massage works so well.
Part 7. Reading books, looking at magazines, and watching videos about pregnancy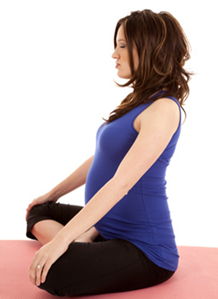 Tip 9 – Pregnancy Yoga Classes – Learn Correct Breathing and Relaxation Techniques
What I have come to know in my massage practise over 20 years is, most pregnant mums are very busy – some enjoy walking around the block from their home, others are already exercising, some are chasing kindy school children and others are working part time and full time times. Some Mums feel there is not the need to add exercise and others over doing it on the exercise. Some women are encouraged to maintain a balanced level of activity going throughout pregnancy, while others want to stay at a highest level of fitness and they become over-fit and are running on adrenal energy.
Pregnancy and birth studies have shown that the body cannot relax due to bands of tension from tight ab muscles, lower pelvic floor strength and overloading. Allowing your body and mind to rest, to get into a balanced rhythm of life helps release that tension found in the deeper layers of tissue. Gestational diabetes, issues with blood pressure, heart rate, stress and fatigue, hormonal issues, muscle tension, bladder and bowel problems are becoming common.
Over time from being a massage practitioner I have seen many women who have continued training at the same level as before pregnancy and they are so tight that the body can not open to have the tummy grow and allow room for baby. Many women were forced to have C-sections due to this tightness.
I have also seen Mums who were carrying pain from a car accident or an injury before the pregnancy become pain free because the hormones softened their tissues and the pain and tension from their injuries were finally released.
Pregnancy Yoga and Pilates combined with Pregnancy Massage has been found to be a beautiful exercise and relaxation technique – it is getting the best benefits of both worlds. Yoga and Pilates open the muscle fibres making them strong and massage relaxes the muscles lengthening them and providing added flexibility. This is very refreshing for both the mind and body.
Massage really improves the overall health of mum and baby. This calmness continues during birth. During the months following birth, many Mums talk about being surprised by having an easy time, how well their baby sleeps and how lucky they are. This all comes from how well prepared they were – physically and mentally.
Helen Recommends

Empowering You and Your Family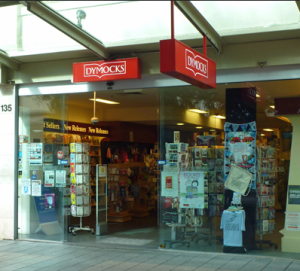 "Empowering You & Your Family" is on the shelves at Dymock's Bookstore in Adelaide City and Dillon's Norwood Bookshop.
Now you can get this truly special book, the intention of the amazing insights found in this book are being passed down through generations of family, Empowering You & Your Family! Is in bookstores now throughout Australia and New Zealand. Just go and ask for a copy of the book at your favourite bookstore
Here are just a few examples of what you will find inside of the book:
Discover how to have your relationships flow the way you want. We are all here to make a difference and enjoy our lives. Find out how to overcome what limits you!

Learn to connect with children, partners, friends and yourself



Understand what triggers you to lose your cool and stop nagging your kids

Know how to ask for what you want and get it


Live a healthier, more fulfilled lifestyle

Learn how to listen and understand what people are really saying


Find how to create real connections of Love, Peace and Joy the easy way

Discover the ONE action you must take to stop giving away your POWER


and so much more ….

"Empowering You and Your Family" can be purchased on Amazon, CreateSpace, iBookstore/iTunes for your iPad, Kindle, Android, and other tablets and we will soon be having a teleseminar series – "Empowering Your Family" – The Blueprint!!
Today's "Empowering You & Your Family" Insight Is …

Why Am I Bothering To Do So Much –
Apps – Books – eBooks – Kindle Books and Now A Magazine
You are probably wondering why am I bothering to do so much – an app, a book, ebooks, kindle books and now a magazine. Many years ago, when I was living in the country, there simply weren't any people around to help with a Mum's stress – stress from fatigue, from sheer overwhelm and from grief. Today, inside the clinic, in our massage room, Lara and I can only reach a small number of people. And we know that there are a lot of people out there that could benefit from our knowledge and expertise if they had access to us. I'm on a mission to find and help empower those who are searching for their freedom, those who want to be happy, relaxed, and confident parents.
As I became an accredited practitioner raising my own children – ages 6, 8, 10, & 12 – I learned that there was a HUGE difference between what I was learning in my classes (theory) and what actually worked in everyday life (down-to-earth, practical solutions). Don't get me wrong, theoretical learning is important, but more important is applying that learning to everyday life to prove the theory true!
As a young Mum, I remember there being health clinic baby educators who were telling us mums how to look after our children from theory based learning. These teachers had no actual experiences of what being a mum was like.
Some of what they taught us was really good information. But more often than not, too many mums (including me) were left feeling confused, alone and like we (me too) could easily have failed at doing the right things for our children.
I know that many young mums (myself included) avoided going there whenever possible and we looked for advice we needed elsewhere. I asked my mum for advise because I knew it was practical, down to earth, experience based advise. She had what I call "been there and done that" information that worked. After my first child, I became more confident, experienced less anxiety and felt my mum was there for me if I had a question.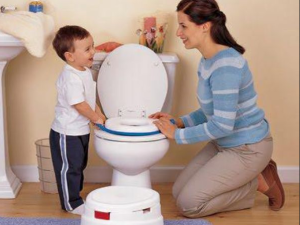 Summer time is a great time to start potty training! Take the nappy off and put some little material nickers on so your child can feel the material. When they do that, they have a new experience and they notice something different.
After a while you get to know when it is about time for them to go and you sit them on the potty which is a very comfortable child height plastic chair. Give them some toys to play with, no fuss and bother, and they go. When you keep it low key, your child will go. There is a child toilet seat that goes over the large toilet seat. Be sure to have that ready before it's needed! Since your children are with you most of the time, do little practices and see what happens. Never make them go. Keeping it low key is the key.
These days many of the problems we see popping up are because of TV advertising and product makers wanting to make a buck. They found a niche out there in which they can put in their product without having a clue that down the track it will become biggest problem and create more stress than they could of ever imagined!
Future Mums and Dads are already being trained on that "good idea" so they will ready when they have their own children without knowing this will bring bigger problems down the track.
I'll give you an example of what I'm talking about that just might shock you!
These nappy companies found they could add a product into their line, a bigger size disposable nappy that older children 3, 4 & 5 years old could wear.
Sounds a good idea doesn't it? No pressure on the child. No pressure on you either. Now you don't have think about potty training your child at 2 or less to become nappy free. You don't have to worry about getting them used to material nickers. You don't have to figure how to train them to go to the toilet; how to sit down comfortably, like everyone else in their family.
Do you have any idea what happens when your child tries to do number 2 standing up? You have a try and see how painful that is!! This is a huge trauma to the child's mental and physical well-being . The child doesn't really know what's happening. They don't understand why they are hurting. They don't understand what constipation is. The parents don't know how to help their child stop hurting. Asking the child what he / she wants when they don't really know what's going on causes even more stress and anxiety which now brings on a whole new level of problems.
Don't forget the cost of disposable nappies!! How many nappies do you think your child will use from the time they are born until they are 1 ½ – 2 years old? How many nappies do you think they will be using if they aren't potty trained until they are 4 or 5 years old? How much are they for a bag 10 or 24? Take that number and extend it out for a year, GUARANTEED … you will be shocked when you see that number! Now multiply it by the number of years you think your child should be using nappies!
Now think about what happens when your child goes to kindy! What are their rules regarding nappies? What's going to happen to your child when they go to school with disposable nappies on and the other children find out? Embarrassment and teasing are a whole different kind of trauma and in this case totally avoidable!

New parents should look at the end result of the action they are considering taking now and the possible long-term effects and problems. Yes, there are so many traps that you can stumble into. That's why your parents, on both sides, know what to do … Between the two of you, you're really a family of 2, 3, 4 (maybe more) family members and practitioners who have experience with children. Ask them for help if you need it. Don't allow your family's health to be affected by advertising profit makers at your expense
Remember the health clinic baby educator I mentioned earlier in the article? The one who only had theoretical know how and was telling mums what they should do? When she had her own child, she was very over protective of every move her son made. She ended up doing what we had to do to find our way … she asked her Mum for help and advise!
It's in your best interest to choose practitioners that have children of their own and down-to-earth, grounded experience to help you. Another really good thing to do is limit your exposure to advertising. You will save yourself from feeling a lot or anxiety and guilt. Remember, advertising isn't always promoting things that will be in your (or you child's) best interest. Advertising is there to do one thing and that is sell products regardless of what the final outcome will be.
Every parent at one point was a NEW parent and I know we have all gone through the "been there, done that" stage when it comes to doing the right thing for our children. Take the time to educate yourself about what is being advertised as the "perfect solution for your situation." You could save yourself from walking into a huge problem.
Here's a quick example – take a look at the powdered milk "they" told you NEED (seriously … you DON'T NEED IT AT ALL) after breastfeeding. The manufacturing company actually had to change the formula because it was causing children to CRY all the time, they wouldn't go to sleep and were upset throughout the day!
Married For 35 Years – What A Fabulous Life It Has Been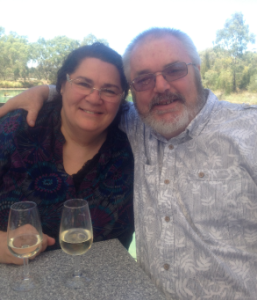 Desy and I Celebrated Our 35th Wedding Anniversary on January 21!!!
Sunday afternoon I made a comment to Desy about it being 35 years on Monday that we got married in Cleve. I was the fifth generation in my family to get married in that lovely little church and it REALLY doesn't seem to be all that long ago since we were married at 2:30 pm in the afternoon

I have to admit, I was smiling when I looked around the room … we were playing cards with our now adult children – my daughter Savannah and her husband married for almost 3 years, Lara my oldest and Heidi were smiling back at me, our two oldest grandchildren, Luke and Jennah, were running in the door with excitement. The only ones missing were our son Michael and Penny married almost 1 year on the 28th and my youngest grandson Jani. We were all playing dominoes and having alot of fun all day!! That's one thing Desy and I love … having all of our family (yes … cousins included) with us at our home!!

Desy and I were farm kids .. we met, married and I moved down to Desy's farm. We worked together on the farm driving tractors and trucks. We had sheep, and we milked 2 cows. There was chocks, Ruffy the sheep dog, and 4 fluffy white cats that were beautiful in every way. I LOVED my vegetable garden and the large orchard where we grew apricots lemons, peaches, apples and mulberry trees.
Lots of people ask how did our marriage last for so long? Well, we had been going together for 5 years. We had always had an amazing connection right form the beginning … we just always loved and adored one another right from the beginning. Our parents liked who we were becoming as people and were happy with our choice of one another. They saw the respect, love, togetherness and being true to each other that was normal for me and Desy. And they APPROVED!! Desy and I always have been and always will be partners in everything we do.

Our four children grew up on the farm. It was a great place for the children to enjoy playing with the animals and they had the freedom of a big open space so that they created their own fun easily together.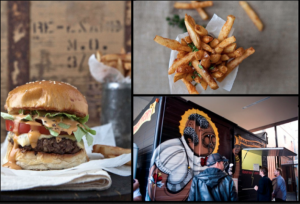 Things have changed a little since we moved to Adelaide. Desy works around the corner as the store manager for Burger Theory Truck. They make and sell the most amazing fresh hamburgers. yummmmm

Lara and I enjoy our massage business and the fabulous people at Kensington Park. We help many people that are in pain and who are needlessly suffering. It is such a lovely feeling to be helping others feel fabulous again.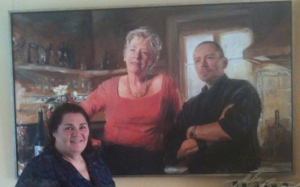 Sunday we we went out to the Barossa Valley to have lunch at Maggie Beer. As always … the food was wonderful … but I have to admit … the company was even better!! If you are ever in the area … you must stop by Maggie Beer … it is fabulous place!!

I simply cannot tell you how grateful I am to be married to this wonderful man for 35 years … to have this beautiful family … to do work that I love doing and that helps so many people. It truly has been a FABULOUS life!! It has not always been easy … but it really has been worth every single moment

Tell A Friend
Why Would You Want To Tell A Friend?

We all know people who like to keep what they do and where they go to themselves. And then we all know people who are always talking about what's going on their lives – especially how good they are feeling and what has been helping them feel that way! If you are one of the people who LOVES to tell others about how good you feel and what's been helping and you feel like your words are being ignored, please don't be discouraged.
Many times people just are not ready to be helped, especially if they are looking to get some attention. When their mindset is like that they are just wanting sympathy and use "the poor me, can't you help me" approach to get you to pay attention to them.
Yes, I know it IS hard to watch someone in pain or out of sorts, especially when you know what would really help them feel better, but they just are not listening. Don't take it personally, they are just not there yet, they are not ready to be helped yet.
I know quite a few people who have helped many of their family and friends find relief from their aches and pains by sending them to us. In a lot of cases, we see their whole family at different times of the month coming in just to have a tune up! They are on a regular massage maintenance program, just like their car is on a regular shop maintenance program

I find it very interesting that the stress level in their families is way down and they usually are living much more peaceful and comfortable lives.
So, just in case you are feeling unheard or unappreciated when you try to help your aching, hurting friends, I want to tell you "thank you" for caring enough to try and help them!
One of the things we see as massage therapists is quite a few people have gotten treatments from other practitioners (and it is totally ok to try different modalities to find out which will give them the magic pill they are looking for) and they are angry because that course of treatment did not work. They come into our clinic stressed, often frustrated and expect us to have "the magic pill" that will make years of pain stress and fatigue vanish in a single treatment.
I'm going tell you some hard truths right now. The older you are, the tighter your muscles are. The more stressed you are, the more pain you have. And here is the hardest one of all. the older you feel, the longer it takes to get relief. Every massage will make a difference. If a person helps with their own recovery, the sooner they will feel like they are back to their normal, happy self.
What we at Chelsea Massage do is listen and watch you walk in, so we pick up on a lot of your aches and pain before you even tell us. Then we listen to you as you tell us what is going on with you. We are very skilled at helping with injury and recovery.
We are qualified to evaluate your overall muscle health. We work with what you feel is your main area of concern and we massage in an overall way exactly where your stress is coming from.
Many people have very old injuries that are layered into their muscles by years of stress and continued trauma. The holistic techniques we use help these types of injury release outwards so that true healing can start. The end result of this type of approach is complete and permanent healing for many of our clients.
Only professional massage practioners have the training, qualifications, licensing, tools and facility to provide massage services at this level. It's a good idea to take the time to check on all of those things before you agree to have someone perform massage on your body. A bad massage can do more harm than good! The last thing you want is more damage, pain and discomfort.
Not all massages are created equal. Be sure that you really are comparing apples to apples. Many times you will find out that what you thought was an apple really is an old tomato

The Community
Lara and I would like to welcome all our new client readers to The Chelsea Massage Community! We are delighted you're now a member of our fast growing community. This community values people that want to make a difference in their everyday life.
Our success is unique in helping you, and miracles do happen while working together. You want to know how to feel better, feel relaxed and balanced within yourself, enjoy life with ease, work easier, feel strong in your core strength, have more fun in your business and at work, and enjoy time with your family. Having a massage regularly is what your body needs.
Welcome!
You can connect with us below on:

New to Chelsea Massage & Reflexology Clinic
our app is with Apple!!!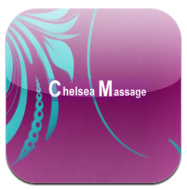 Here it is just a little pre-view. The app is built now. My husband and I are learning how to make apps so that we can create apps for small business people and authors…
You can use the following QR Code on Iphone, ipad and Andriod
Go To Itunes App Store … look for the i-nigma app (or any other you prefer to use) and install it. It's free.

Once you've done that, scan the QR Code below ….

QR Code reader takes you to …. come and have a look

If you want to get your own app, let me know and we can get started to make apps for your small business. All I need is your website address. You can email me at

[email protected]

name, mobile number and your website name (www) and we can go from there.
Our blog talks about lots of different topics, you can always request information on a particular issue by email above.
Inner Circle Private Group On Facebook
If you have spent time coaching with Helen, we are creating an Inner Circle Coaching Group within Facebook just for YOU!! This is VERY exciting because you already have an amazing awareness of what is going and you will have the opportunity to extend what you already know.
Quite a few people have been asking about more access outside of the Clinic, a place where they can ask questions. The Inner Circle Coaching Group will be open very shortly in a private area within Facebook. As soon as it is ready, we will let you know!

If you have a comment or would like to know more about something or would like to talk about a subject that will benefit yourself and others, I would encourage you send me an email, I would love to hear from you. It's time to step forward into the life you want.
Please let me know at i[email protected]
Empowering Living Mag
Available At The iTunes Magazine Stand!!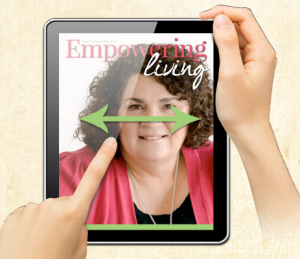 Let me know what you think of the first issue of the magazine ….
it is free

so that you can check it out RISK-FREE for yourself and be taken into the amazing Empowering Living Australia World!

I can't wait to hear what you like best about "Empowering Living" Magazine!!
Your feedback means the world to me!! If there is a special topic that you would like to learn more about … let me know!! I will do my best to include an article about it in one of next year's early issues!!
Empowering Web TV and Podcast Are Coming!!
Empowering yourself to freedom with 3 minute tips on a range of topics for all who love audio while jogging or walking and that pep talk before going to sleep at night. Get your favourite episodes and listen to them while you are going off to sleep or when you are upset to help step yourself back over that line to stay empowered.
Nobody can make you go back to negative patterns. It happens only when you allow that kind of thinking to affect you!! These recorded tips will help you get back into an empowered state of mind quickly!
An audiobook is coming for those of you that love to listen to audiobooks while on the bus to work!!
One gal said she was working in child care. Each day she would listen to another chapter on the way to work. She said that her day flowed better and everything seemed much easier. She even said that it seemed as though the children were not upset and yelling as much. She felt much more alert all day with the children!

Another lady said she was able to create a picture in her mind as she listened. The story flowed in her mind. She felt herself calming down. She was delighted that she had finally found a way to enjoy the bus ride to work!
Massage Gift Vouchers
When you give a massage gift voucher, it's a really nice thing to do! When the person comes in they are excited, yet a little nervous. This is normal for us all, but they know they are in good hands because you come here too, so it's like you said, "This is the place and you will feel great just like I do!"
The Chelsea Massage website has had a face lift; there is more to find and read and spend a little time being with us.
Check out our Gift Vouchers Page now to order over the phone and we will post the Gift Voucher out to you, send as a present to your family member, or you can come into the office and pick up your Gift Voucher for a loved one
Overseas families can call between times below and order a Christmas Gift Voucher for a specific dollar amount or $110.00 per hour or multi 2, 3 or 4 vouchers and we will send them out fully enclosed and inscribed according to your requirements!

Your email address is important to confirm any detail and your credit card is secure when using with our service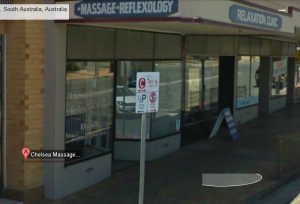 Phone Service: +61 8 8364 6088
Our call centre is never closed and appointments can be made every day!

Make an appointment anytime from 6 a.m. – 10 p.m. 7 days a week, including holidays
Clinic Open: Monday – Friday 9 a.m. – 6 p.m.
Chelsea Massage Clinic is closed long weekends and holidays
(c) ChelseaMassage.com.au
All Rights Reserved
Add YOUR Comments! We Would LOVE To Hear From YOU!!!
Tagged as: Chelsea Massage and Reflexology Clinic Adelaide SA, Chelsea Massage Newlsetter, ChelseaMassage, com.au, Empowering Apps, Empowering Living Mag, empowering you and your family, helen brougham, Helen Brougham Author, HelenBrougham.com.au