Intro: Message From Helen – How To Stay Healthy During The Changing Weather

Quick Tips
Helen – Tip #72:
What To Do When You Are Having BAD Dreams
Lara – Tip #65: Money Fears – What To Do To Get Back In Control

Feature Article:
Empowering The Family Man (new book coming soon)
Chapter 13

–
Working Together As A Couple – Dads and Mums Make Better Decisions TOGETHER

Talk About: Pregnancy & Massage
–

12 Tips For Coping Without Stress During Pregnancy –
Tip 11 – The Everyday Pregnant Mum
Helen Recommends: Coaching For Women

Welcome:
New Readers to the Chelsea Massage Community
Message From Helen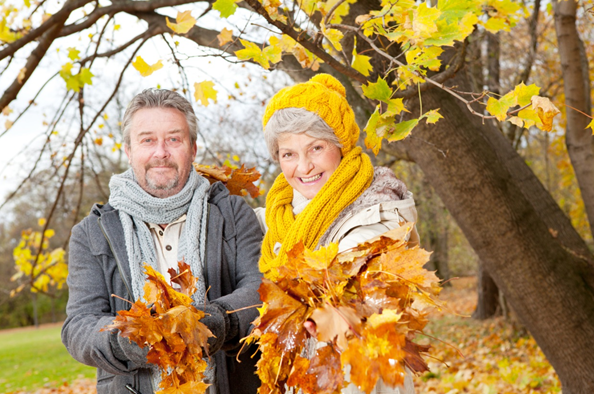 Message From Helen …

The change in weather is bringing out cold and flu season again. Some people go get a flu injection to help prevent them from getting the flu. Even though there are no injections to help prevent colds, you can do things to help your immune system stay as strong as possible without the possible risks associated with flu injections!
I was speaking with a client about this the other day at the Clinic. He told me that when he has a massage now and keeps having regular massage (he has massage once every fortnight) throughout the autumn and winter, he doesn't get sick during winter anymore and everybody else around him does. Since he doesn't want to have a bunch of sick people around him, he's been telling EVERYONE about the benefits he's been getting from having regular massage!
Here's a quick tip to help you stay healthier during the change of seasons. When you leave work put your coat and scarf on before leaving the building or car. Be sure to bundle up and stay as warm and dry as possible. If you do get chilled or wet, be sure to warm up as quickly as possible and change into dry clothes. Sounds old fashioned, right ..??? It really does make a difference!

And just so that you know, yes, we do have a lovely warm room ready for you when you are having your massage! All you have to do is remember to bring your coat and scarf with you

Quick Tips

Helen Tip #72: What To Do When You Are Having BAD Dreams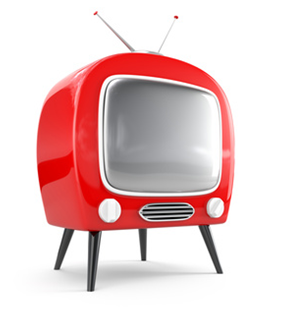 We dream all the time, whether we remember those dreams or not. But what happens when you do remember a dream and it was a really BAD dream? When we are under a lot of stress, dreams can be much more negative .. far more negative than anything that would be happening in real life.

Here's a simple technique that I learned to use for myself whenever I had bad dreams. I also taught my children how to use it and it helped them a lot!!

When you (or your children) have those kinds of dreams, stop for 5 seconds and replay what you remember of the dream on a mental TV screen. BUT … this time play the story with a happy ending!! This will leave you in a happier place about that story from then on.
Lara Tip #65: Money Fears – What To Do To Get Back In Control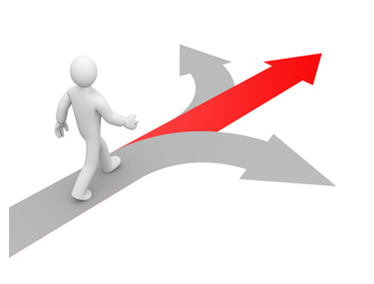 Plagued by money FEARS? Are you lying awake at night, scared and worried that you just don't have enough money to pay all of the bills, to take care of all your financial obligations, to take care of yourself and your family? Those feelings can become OVERWHELMING very easily. Money is such a hot button for most people.
I have heard some people define FEAR as:
F – False
E – Evidence
A – Appearing
R – Real
There is only ONE way to get control back when you are dealing with money fears. You have got to sit down, and take stock of EVERYTHING that has to do with your finances. You have got to get REAL about everything!!
You need to have the REAL and ACTUAL numbers of what is going on – how much money you are earning, how much you are spending, how much you are saving, how much you are paying for everything, how far behind you really are.
Until you have the REAL numbers, you are FEAR'S prisoner. Getting the REAL numbers is NOT a lot of fun, it can be emotionally draining – BUT – on the other side of that FEAR, you will find peace of mind because you KNOW exactly what's going on with your money and you don't have to listen to some made up story in your own head any more.
I know people who haven't opened up a bill in MONTHS and they have no clue what their finances really look like … only that they don't have enough money to pay their bills at the end of the month. I have given them the same advise that I am going to give you right now – those who did the work got things under control – those who are still refusing to look at their bills are still out of control.
Start going through every bank and credit card statement. You will be surprised at just how often there are payment that could be reduced or cancelled – for example – the monthly gym membership that you are not using or extra services for your cell phone that aren't necessary and are just eating up money every month. Cancel whatever you can to make those payments as small as possible. Look for errors in the billing itself. Write everything down – how much debt you are stating with and how you are going to pay if off. Create a repayment plan and stick to it.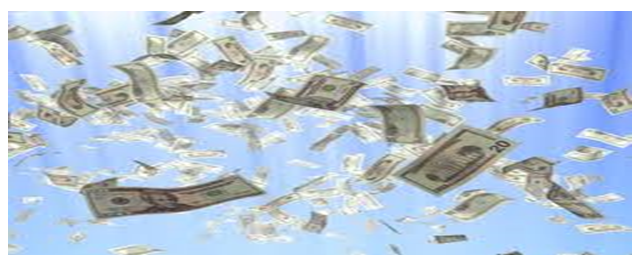 You need to be powerful and ruthless with those bills. Use your magnificent mind to find creative ways to generate some extra cash. Maybe you need to ask for a raise at work? Maybe you need to get a part-time job? Maybe you need to start your own "Kitchen Table Business"? Maybe a weekend garage sale would be helpful?
Pay those bills down as quickly as possible. Create a budget for you and your family. Stick to it!! Impulse buying does not work. Create a plan for the things you want to buy, that way you will be in control. Just imagine what it would feel like to have the cash in hand to buy what you need without being fearful of not having enough money to pay for it when the credit card bill comes in.
Clear headedness is important when you are dealing with something as big as this. Come in and have a massage. When you leave, you will be pain-free, focused and have enough energy to tackle this project calmly and productively!
Feature Article – Empowering The Family Man & Relationships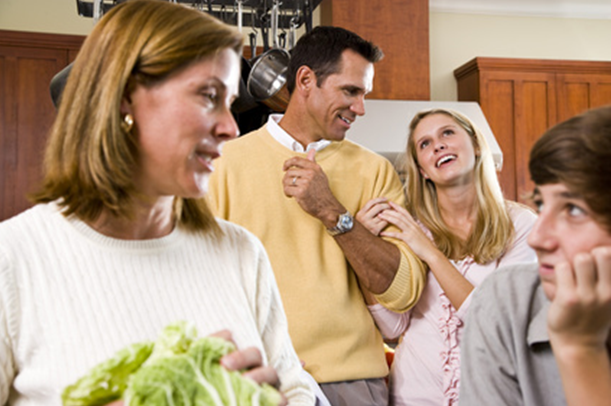 Children know and learn how to be with both parents. They know which parent will say "yes", and which parent will say "no" when they ask for something. Children will always measure and test each parent to see just how far they can go to get the answer they want. Most times, parents don't even realize that they are locked in to what they say.
Our children are incredibly bright young people. They seem to instinctively know when we are busy and it's a good time to slip in what they want because we're not fully concentrating on them.
What's even more ironic, this happens because we are the ones that grew up feeling guilty, fearful, not good enough and overwhelmed. In our wisdom, we did not want to have the same thing happen to our children. So, we gave them freedom and instilled in them the self-confidence to know that they can do anything.
And, our brilliant children have worked out how to use all of that guilt, fear and overwhelm on us, their parents, with amazing results. From one parent to another, the next time you find yourself thinking, "I did not have that when I was growing up and I want my children to have it (or do it)", PLEASE just say no and go get it for yourself!! YOU are the one who is still suffering as a child. So get whatever "that" is for yourself and KNOW your children are already richly blessed by what you have given them.
I'm seeing a lot of clients now who gave their children everything they ever asked for. Sadly, those children are not giving anything back to their parents because they don't know how to do that. As children they never learned how to get anything for themselves because everything they asked for was GIVEN to them. They did not learn how to work for what they wanted. They did not learn how earn what they wanted. And they did not learn the value of giving back.
They watch us give but they don't see us receive. They have no idea about where the money comes from to fund all of their requests. Parents get frustrated with each other for "giving in" when a child gets what they want from the other parent after being told no by the first. This causes an upset between both parents. The best way to avoid this is to have an agreed upon set of rules that apply to both parents.
A simple thing to your children is, "Dad (or Mum) and I will have a discussion about this and let you know what our decision is." End of story.
Think about how empowering it would be to have a peaceful, graceful out and have the time to think about and discuss the issue calmly with your partner.
In the past children heard, "You wait till your Dad come home!!" This left the children fearful and with no kind, loving connection. By taking an empowered partnership approach, Dad and Mum now can work together for mutual success! And to me, that is VERY exciting!!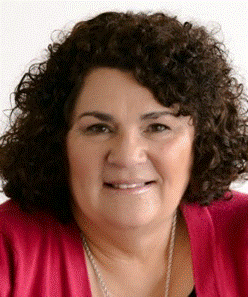 Practitioner: Helen Brougham Helen Brougham has been professionally massaging clients for over 20 years. She has a unique holistic approach to remedial, pregnancy and therapeutic massage that incorporates her coaching expertise to help people uncover what is blocking their path to them successfully making changes to excel in their health, their family and their passion to have a full life of Love, Peace and Joy. Combining massage to release the cramping, pulling and muscle pain with thought control helps her clients get through their days with extraordinary clarity, ease and fulfillment.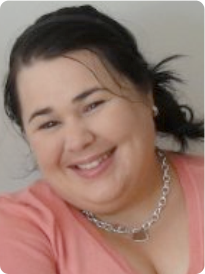 Practitioner: Lara Brougham Lara has been professionally massaging for over 10 years. She specialises in hip, back and shoulder injuries as well as healing clients with lower back pain. Lara makes a huge amount of difference so they can sleep at night and start enjoying life again
Pregnancy & Massage
Pregnancy – Relaxation & Remedial Massage Get Results

12 Tips for Coping With Stress During Pregnancy
Below are listed several techniques that both women and their husbands/partners have found useful in helping to relieve the sense that life is going into overwhelm.
Gaining confidence in your life: Sit back a little and admire what you have achieved already. Often things don't quite go the way we were told they would and we don't understand why …
In the first ten parts of this series we discussed …
Part 1. First, take a look at all the activities you do in your life Monday to Sunday — morning, afternoon and night time.
Part 2. When becoming pregnant, you will be coping as you normally do. Be sure to rest and put your feet up help with any swelling in your feet and ankles.
Part 3. Be prepared to give up some control over the life-style you have worked so hard to attain. Many things about pregnancy are not in your control.
Part 4. Take a little time and reassess where you are up to each week and allow your husband's/partner's input and care to help you with your decisions about where you are up to.
Part 5. If you are tired of being tired, massage works so well.
Part 6. Reading books, looking at magazines, and watching videos about pregnancy
Part 7. Take A Step Back And Relax
Part 8. Pregnancy Yoga Classes – Learn Correct Breathing and Relaxation Techniques
Part 9. Go With The Flow Of Wellness – Pregnancy is a fun time! Many hear about mums-to-be being sick and having a hard time, but I'm here to tell you some great news … it does not need to be that way.
Part 10. Late In Your Pregnancy, Birth and Being Home
Click HERE if you would like to read last month's newsletter!!
Tip 11. The Everyday Pregnant Mum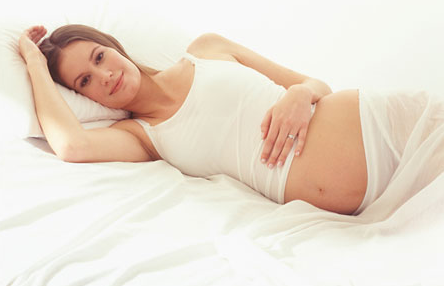 Here are some of the everyday things about pregnancy that are seldom discussed because very few people know about them

You JUST found out that you are pregnant and you are TIRED! No, it's NOT in your head!!
Being tired is a symptom of being pregnant. Your body has more important things to do now!! Many of the things that have been "normal" in your life just aren't that important right now. Your body is on a primary mission – growing a little baby to perfection – and is intelligent enough to use all of the resources it needs to ensure the best for your growing baby! Mum, you will feel tired so put your feet up, learn to be still and enjoy the experience!
This does not mean you have to stop being in life – working, doing Yoga, walking around the block, doing the other things you like to do – but it does mean you cannot do a high level, extreme workout and overload your body while it's busy growing a baby at the same time
Get your life balanced so that everything works in harmony!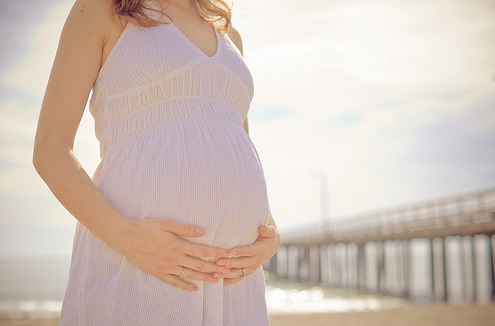 "Gosh, I feel FAT!! My clothes don't fit anymore!!" No … You are NOT fat! YOU are PREGNANT!!
During the first few months of your pregnancy you will think that you don't look pregnant and keep pushing yourself into your normal clothes until they start to feel real tight. My daughter reminded me of this a couple of weeks ago (she was at 21 weeks) when she said, "I feel FAT!!" I simply said, "No you're pregnant and your clothes are getting tight!"
It's not good for you and not good for baby to be restricted across the lower stomach area. It's time to go out and buy some new clothes that fit COMFORTABLY! You can always use the same clothes for your next pregnancy.
Look for clothes that can also be worn after birth. Remember that you will need some extra room for your upper body area to allow more room for larger breasts. Look for clothes that are easy to open in the front for breastfeeding and for easy overall movement. Stretchy material is a wonderful thing

The female body was designed to have babies. First time Mums-to-be have a hard time adjusting to all of these new experiences – be patient with yourself. Everything gets easier. Do your best to stay calm and peaceful! Baby really does know when all is not right with Mum!
As the classic saying goes … "Happy Mum, Happy Dad, Peaceful Environment … Happy Baby!!
Helen Recommends

Women's Coaching

Many clients have had the bonus of having Massage and Coaching all at the same time! And, while this hand in hand combination works so well, many have said that after a while what they really need is more coaching than massage! So, because so many people have requested additional coaching only services, I've decided to offer coaching in the clinic as a separate service and online through Skype!
I have learned through my own experiences and from my clients' feedback that when you're stuck, it is wise to get unstuck quickly and stop the suffering as fast as possible. It doesn't take long to spiral down into the deep black hole of emotional upset and overwhelm. And once you are stuck down there, it takes a lot longer to return from the depths of despair and have fun back in your life.
We will work together to figure out what is holding you stuck in a pattern of despair, frustration, overwhelm, anger, or aloneness. If you are feeling lost and uncertain of what to do next, together we will figure out what your next steps are to get you back to your happy, healthy, balanced self.
Imagine what it would feel like to be in control again and not be in a constant state of worry about money, about how you are processing the loss of a loved one, about dealing with a relationship that has changed, about challenges with work! Think about how much relief you will feel when the little voice in your head STOPS talking so much about negative stuff and sadness.

To get more information give me a call at the Clinic
83646088 & 1300 789 367
or send an email to
Myofascial Cupping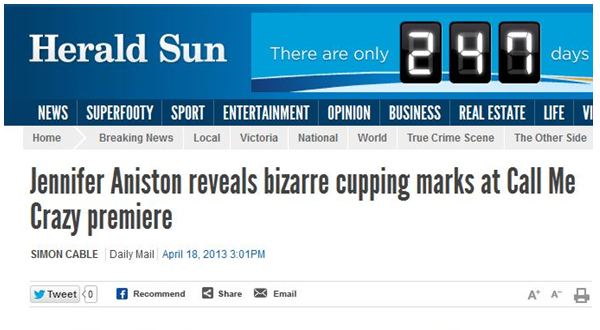 The celebrities are having cupping done all the time. It is a different treatment that does go along with massage very well. We are seeing great results with pregnancy and aching legs, also with back pain related to when the back is out of alignment. The treatment is safe, uses suction and measurable treatment.
Many different cultures use cupping with flame inside the glass jar or cup treatment. However, it is really important to very cautious when using a flame with this treatment because it has been known to burn the skin.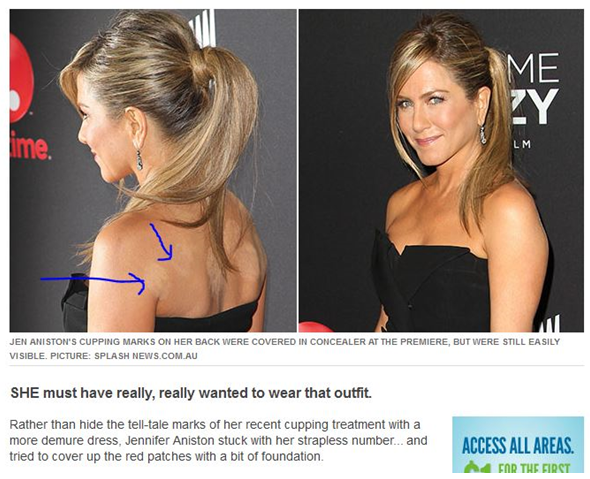 Thanks to the Sunday Herald for the cupping story and picture
April 18, 2013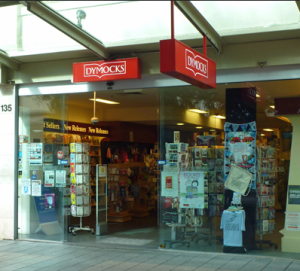 "Empowering You & Your Family" is on the shelves at Dymock's Bookstore in Adelaide City and Dillon's Norwood Bookshop.
Now you can get this truly special book, the intention of the amazing insights found in this book are being passed down through generations of family, Empowering You & Your Family! Is in bookstores now throughout Australia and New Zealand. Just go and ask for a copy of the book at your favourite bookstore
Here are just a few examples of what you will find inside of the book:
Discover how to have your relationships flow the way you want. We are all here to make a difference and enjoy our lives. Find out how to overcome what limits you!

Learn to connect with children, partners, friends and yourself



Understand what triggers you to lose your cool and stop nagging your kids

Know how to ask for what you want and get it


Live a healthier, more fulfilled lifestyle

Learn how to listen and understand what people are really saying


Find how to create real connections of Love, Peace and Joy the easy way

Discover the ONE action you must take to stop giving away your POWER


and so much more ….

"Empowering You and Your Family"

can be purchased on Amazon, CreateSpace,

iBookstore/iTunes for your iPad, Kindle, Android, and other tablets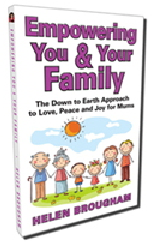 Tell A Friend
Tell A Friend

When was the last the time you called your Mum to let her know that you are thinking about her? I think it would be AWESOME if everyone worldwide just took one minute sometime during this month to let their Mum know that they were thinking of her … or any other Mum you know who is doing the best she can to juggle all of the roles she has in her life and could use a little bit of inspiration! And then there are all of the other AMAZING women in the world who may have lost a child or someone close to them recently. Why not reach out to them and send a heartfelt message filled with love and light?

It takes just a minute to send a text message … a couple of minutes to make a phone call … and it can make all the difference in the world to someone right now to know that someone is thinking of them!
Be the person who makes that difference for another human being!!
The Community
Lara and I would like to welcome all our new client readers to The Chelsea Massage Community! We are delighted you're now a member of our fast growing community. This community values people that want to make a difference in their everyday life.
Our success is unique in helping you, and miracles do happen while working together. You want to know how to feel better, feel relaxed and balanced within yourself, enjoy life with ease, work easier, feel strong in your core strength, have more fun in your business and at work, and enjoy time with your family. Having a massage regularly is what your body needs.
Welcome!
You can connect with us below on:
Empowering Results Coaching Program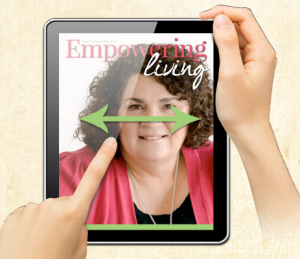 So many people have requested it that we are creating an Empowering Results Coaching Program. This is VERY exciting for all of us. The program will be 90 days long and we will be focusing on helping you start living and loving a new way of life.

How to Get Started On The Right Path For YOU!




What's Not Working For You Right Now




How to Excel Right From Where You Are & Living Your Best Life



and so much more ….

New to Chelsea Massage & Reflexology Clinic
Our App is With Apple!!!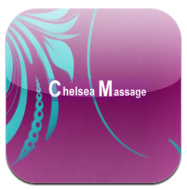 Have you seen this before? Here is just a little pre-view

…The app is built now. My husband and I are learning how to make apps so that we can create apps for small business people and authors…
You can use the following QR Code on Iphone, ipad and Andriod
Go To Itunes App Store … look for the i-nigma app (or any other you prefer to use) and install it. It's free.

Once you've done that, scan the QR Code below ….

QR Code reader takes you to …. come and have a look

If you want to get your own app, let me know and we can get started to make apps for your small business. All I need is your website address. You can email me at

[email protected]

name, mobile number and your website name (www) and we can go from there.
Our blog talks about lots of different topics, you can always request information on a particular issue by email above.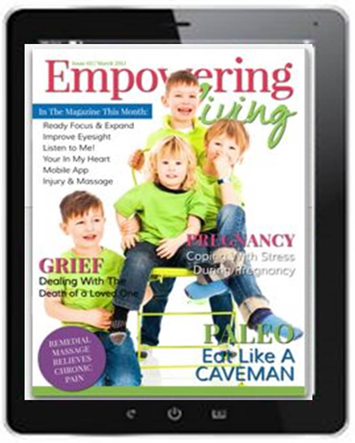 Empowering Living Mag
Available At The iTunes Magazine Stand!!
Let me know what you think of the first issue of the magazine ….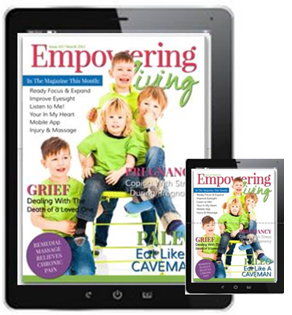 it is free

so that you can check it out RISK-FREE for yourself
and be taken into the amazing Empowering Living Australia World!

I can't wait to hear what you like best about "Empowering Living" Magazine!!
Your feedback means the world to me!! If there is a special topic that you would like to learn more about … let me know!! I will do my best to include an article about it in one of next year's early issues!!
Empowering Living TV Is Coming!!
Empower yourself to freedom with 3 minute tips on a range of topics for all who love audio while jogging or walking and that pep talk before going to sleep at night. Get your favourite episodes and listen to them while you are going off to sleep or when you are upset to help step yourself back over that line to stay empowered.
Nobody can make you go back to negative patterns. It happens only when you allow that kind of thinking to affect you!! These recorded tips will help you get back into an empowered state of mind quickly!
I would LOVE to get your comments on Facebook about which topics you would you like me to talk about. I look forward to any of your suggestions and ideas, as these can help others along the way.
Inner Circle Private Group On Facebook
If you have spent time coaching with Helen, we are creating an Inner Circle Coaching Group within Facebook just for YOU!! This is VERY exciting because you already have an amazing awareness of what is going and you will have the opportunity to extend what you already know.
Quite a few people have been asking about more access outside of the Clinic, a place where they can ask questions. The Inner Circle Coaching Group will be open very shortly in a private area within Facebook. As soon as it is ready, we will let you know!

If you have a comment or would like to know more about something or would like to talk about a subject that will benefit yourself and others, I would encourage you send me an email, I would love to hear from you. It's time to step forward into the life you want.
Please let me know at i[email protected]
Massage Gift Vouchers
When you give a massage gift voucher, it's a really nice thing to do!
When the person comes in they are excited, yet a little nervous. This is normal for us all, but they know they are in good hands because you come here too, so it's like you said, "This is the place and you will feel great just like I do!"
The Chelsea Massage website has had a face lift; there is more to find and read and spend a little time being with us.
Check out our Gift Vouchers Page now to order over the phone and we will post the Gift Voucher out to you, send as a present to your family member, or you can come into the office and pick up your Gift Voucher for a loved one
Overseas families can call between times below and order a Mother's Day Gift Voucher for a specific dollar amount or $110.00 per hour or multi 2, 3 or 4 vouchers and we will send them out fully enclosed and inscribed according to your requirements!

Your email address is important to confirm any details and your credit card is secure when using with our service …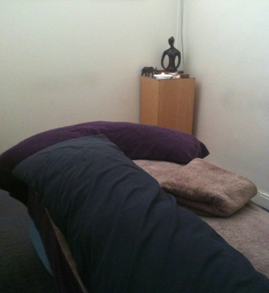 A Sneak Peek into my massage room,
set up for a pregnancy massage with all the pillows
for extra special support on the massage bed

It's nice and warm on a chilly, wet autumn day!!
Phone Service: +61 8 8364 6088
Our call centre is never closed and appointments can be made every day!

Make an appointment anytime from 6 a.m. – 10 p.m. 7 days a week, including holidays
Clinic Open: Monday – Friday 9 a.m. – 6 p.m.
Chelsea Massage Clinic is closed long weekends and holidays
(c) ChelseaMassage.com.au
All Rights Reserved
Add YOUR Comments! We Would LOVE To Hear From YOU!!!