MEET HELEN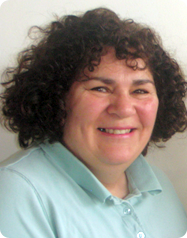 I've been professionally massaging clients for 20 years. I have a holistic approach to therapeutic, remedial and pregnancy massage, clients wanting to shift through their glass ceiling with me using my coaching expertise to guide people how to successfully shift into their true health, personal and business lives.
I believe that we create our physical state through our unconscious decisions and beliefs about ourselves, that can limit our experiences and stop us from fulfilling life long dreams. Using the skills and techniques I learned when I started, I began massaging my husband, children and working in my massage practice. I noticed the difference it made to my entire family, especially my children and then in my massage practice.
My passion is massaging and teaching Mums how to de-stress themselves first, then their children using the same massage techniques I use in my clinic. I have a particular interest with pregnant Mums and business women in helping them to achieve their full potential lifestyle to have it all.
At Chelsea Massage and Reflexology Clinic we have created a safe, peaceful and happy place for families. I have such joy watching people transform their physical state from terrible suffering to freedom from pain.
Helen has been involved with Sports Massage Therapy, massaging the local country football teams from the Mini Colts, Colts B grade team through to the A grade teams where her son played football as a Mini Colt. Helen provides Massage and sports training for her local NETBALL teams. She also run an online business to enable individuals to use effective massage and mind techniques to empower them to take action.
Click here to set an appointment with Helen
MEET LARA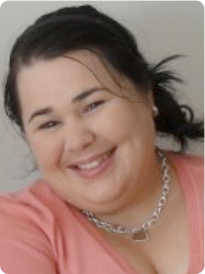 I first studied hospitality in the Blue Mountains, west of Sydney. My experience gave me opportunities where I worked on Dunk Island, far North Queensland and the Crocodile Hotel in the Northern Territory. I returned to Adelaide to study Remedial Massage Therapy. And I've been a Massage Therapist for 10 years.
My passion is helping people with pain and fatigue. I enjoy working at the physical muscle level getting to those deep areas where there is loss of movement. I have always had massage from my mum since the age of 12 years old.
I now work side-by-side with my mother Helen in giving the same healing to others that I received as a child. I lead a very active lifestyle playing netball, going to the gym and see a personal trainer. This physical experience adds to my knowledge in managing injuries for others.
Click here to set an appointment with Lara
OUR MISSION AT CHELSEA MASSAGE CLINIC
To be connected, open and in easy and graceful communication with each and every client. To give great country style service in the city. We celebrate families, being real, living every day life in a calm, healthy, abundant and positive environment and giving others the gift of ease and grace.