Chelsea Massage Success Stories
When Francesca first came to me she had very deep grooves in the tops both shoulders
from her bra strap, this restriction stop the full movement of the muscles
which cause headaches, stiff neck, earache and eye weakness.
The lower part of her bra half way down her back was another deep groove where bra line is pulled the muscles in like a band.
This restriction affects your arm moving and your arm will feel heavy when brushing your hair or holding
arms out in front of you and pin and needles down your arms to your fingertips.
I often see people with lower back arch at the waist line pulls in very tight causes back pain,
often stomach pain, sick taste in their mouth and cramping pain.
Now after unlocking her muscles of headaches, arm aches pin & needles and heavy arm the muscle
are returning to their formal healthy selves.
Now she get into the life she love and all the gardening walking, keeping up with all the grandchildren,
not the life, she has to put up, with pain and tears.
Francesca
Adelaide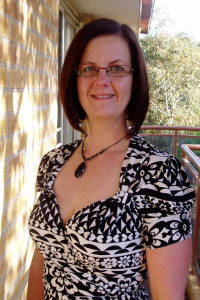 I could finally move with ease…"
I had injured my back in March 2010. The pain was extremely unbearable.  I had trouble getting dressed, walking, sleeping, sitting, standing up – I could hardly move. Osteopathic treatments 3 times a week for 3 months gave me little to no relief. I heard about Helen at Chelsea Massage and Reflexology Clinic from a friend. I was shocked that I had been holding onto deep and painful emotional issues from my childhood that had been causing my chronic back pain. After a 2-hour session with Helen, working through my past issues in combination with remedial massage, my chronic back problem had disappeared and I could finally move with ease. She gave me the tools to be able to create a positive, healthy and successful future.
Samantha Banfield, Ettalong Beach, NSW
"I have been everywhere; I have tried them all. Then I met you…"

I have had a problem with pain in my legs, and it's worsened by periodic the heat sensations I feel.  I could hardly walk around in a shop and I couldn't play golf for some years. I was already considering going under the knife until a friend recommended that I see Helen for remedial massage before opting for surgery. Thanks to Helen I no longer have painful feet and legs — it is pure bliss! In the process,  she has demonstrated that we do not have to put up with many of the aches and pains that we associated with "getting old". These pains are the result of a lifetime of physical stress and strain on our bodies and the good news is that it can be treated. Helen believes that physical well being equates with mental well being, and I now see her for a regular massage to maintain that balance.  I have benefited so much from her care and expertise.  Now, I get to travel again because I can walk pain free.
Barb P., 64 years old

"Freedom from constant pain"

I was recommended to Helen after suffering for many months with a very sore back and hip. She provided me with a holistic insight as to what my back and hip were reacting to. After many wonderful massage and ice treatments I am back on track- walking, exercising and enjoying the freedom from constant pain.
Maureen Adelaide , Real Estate Senior Sales Consultant 
"Thriving In Year 12"

My daughter, Laura, regularly had massages during her year 12 in school last 2008. She had hour-long appointments with Helen and Lara throughout the year at weekly intervals in the weeks building up to her final exams. The massages proved highly therapeutic for her. They became the focal point of her week, a time when she could unwind and have some relief from the anxieties and pressure of school. She could totally relax her mind and let the massage alleviate the tension in the muscles particularly in her head, neck and back, where tension had built up from hours of sitting in front of her computer screen.
It was very relaxing for Laura, so much that she often fell asleep during the massage. She also coped with the stress of her heavy work load better. The intrinsic value of the massage was not only evident to me as her mother, but also to her grandmother, who regularly accompanied her. She was also about to witness the positive therapeutic benefits to Laura. I feel sure that these regular massages contributed to Laura's positive sense of well being and her success in year 12. Laura's now studying at University of Adelaide, taking up Veterinary Science. Many thanks must be given to the efforts of Helen and Lara.
Grandma Helen & Mum Helen 
"Sleeping is bliss!"

When I came to see Helen, I was in constant pain and had a severe lower back and hip problem to the extent of not being able to sleep. After the first visit, it did take 2 to 3 days to get full relief, but when it happened, it was bliss. I could lie on both sides and on my back once again. I have returned for another visit and I hope with the ongoing treatment, my problem will be relieved once again. My muscles relax after each treatment, therefore allowing my lower back and hip to be in the right place once again. I fully recommend Helen's wonderful techniques! 
Jennifer L (Adelaide) 
"Happy, relaxed and pain-free muscles"

Working in dentistry for the last 20 years, my working posture involves being seated with me leaning forward or my back bended. The instruments used are small and the attachments are smaller still. A steady hand is required at all times. The hours are long. I have over the years experienced back, neck, leg and wrist pain. These problems became so debilitating that I restricted other activities so as not to exacerbate them. I have ruined long anticipated holidays by going on them in pain and restricted movements. I have purchased a variety of operator stools, dental chairs and even buying a car is dictated by the manoeuvrability of the driver's seat.
I have tried conventional medical advice, physiotherapy, personalized trainers, Pilates, yoga and acupuncture and although I believe they all have a roll to play I wish someone had told me of the long term benefits of remedial massage sooner. It is my view that we discover the best people by word of mouth and so it was that I found Helen of Chelsea Massage approximately five years ago. Her healing hands and knowledge have helped me physically to carry out my day to day tasks but also to effectively extend my working life. She provides practical advice and has taught me to use massage and shown me particular pressure points to help ease problems that can develop between my visits with her. I have even rediscovered the joy of gardening and taking long walks. 
Issy of Adelaide 
"I can now get back to my main work and love…"

As a writer, I suffered from chronic elbow tendonitis for 10 years and nothing seemed to help. I tried taking anti inflammatory, acupuncture and weight lifting, but the pain always returned. Then I discovered Helen at Chelsea Massage. After my first visit, the pain started to go and with regular sessions, the pain soon disappeared and hasn't returned since. I can now get back to my main work and love: writing. I can't thank Helen enough – she is a caring person with healing hands and the clinic is a warm, welcoming, nurturing place. –
(Dr) Maureen Roberts, St Peters, SA 
"Massage is a wonderful process which should be enjoyed by all of us, even our children."

As a parent and caregiver to 2 growing individuals, it becomes quite easy to forget & even trivialize the simple fact that whilst these individuals are children they are in fact subject to the same stresses and strains imposed by daily life – parents, school, friends, and sports.
There are many reasons why I choose to have my children massaged. I find the benefit gained in regular massage effective in managing their physical wellbeing which transcends to their emotional well-being as well. Massage plays a vital role in the physical & mental development of my children. Added to this is the bonus of having an opportunity to slow down and relax and take time out from their busy lives with school, sports, friends & family making constant demands on them.
Taking one hour to enjoy a massage session, helps them to maintain a healthy outlook on life. They learn to listen to their body & effectively communicate what they need to maintain a balance in their lives. From a family perspective, we find that our children seem to benefit greatly – we communicate & function more as a unit rather than 4 individuals living under the same roof, they sleep better, cope with what life throws at them and generally are quite content.
Giannina Taeger