Intro: Message from Helen – Workplace Annoying Behaviours into 2012 Quick Tips: Tip# 11: Workplace: Body Odour or Heavy Perfume Tip #19: Workplace: Anti-Social Grumpy – Overly Chatty Co-Worker Feature Article: "Living with Grief" – Parts 1 – 7 Talk About: Pregnancy & Massage – Welcome to Eva Helen Recommends: Looking After Your Body with Massage Tell A Friend: 21 km Marathon is at the End of April Welcome: New Readers to the Chelsea Massage Community Massage Gift Vouchers: This is a Good Time to Get a Massage Gift Voucher for Your Family Members or a Loved One! Dates: "Empowering You & Your Family" book is now on Amazon!
Message From Helen
Workplace Annoying Behaviour into 2012 – March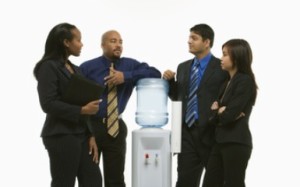 Some people think that their behaviour is being funny and that is the way to get other people's attention, some repeat the same sentence 2-3 times because they don't think you're listening. Who do they remind you of from school days? Some don't realise the effect they are having on others and would feel upset thinking they weren't a good person. It really is like being in school again and you know how it is going to go. Part of the stress of being around these types of people is that you didn't know how to be with or handle them back in school, and more than likely there was a time when something happened and this became a stress. Now that kind of stress is back. Why do you remember and get triggered by this again? It is because the memories are stored in the muscles and your muscles will be in pain too. Often you will feel it in the lower back and digestion, become fatigued, and your mind will feel like it is full, foggy and confused. It is a type of bullying and you can remain a victim or, as an adult, become empowered by clearing the stress in you. A special Massage session clears the effects of what was going on for you as a child and as an adult. If you look after your stress then you release the past, and life changes for the better. The deeper the pain the deeper the locked up shoulder joints, knee and hip joints, neck pain and ankle pain is stored. That's why your pain keeps coming back and are continually an annoyance. Many give up or put up with their pain; others chance all the new shiny ways. There is no race to the end — it is about maintaining your life and living the life you want.

Quick Tips
Helen Tip #12: Workplace: Body Odour or Heavy Perfume! Statistics are out: 93% of body odour is from not having a shower each day, causing the odour. After exercise and before going to bed, taking a shower removes all the salts, relaxes the muscles and regularly, once a day will keep your stress and anxiety low. But did you know when a person is stressed these odours are stronger than normal? See if you can tell how another person is feeling: Are they stressed? Heavy Perfume: 9% of male and female perfumes are made of chemicals. A large number in the workplace wear it to an excess, thinking the more the better, but actually a little is complementary and nice. Even the aromatherapies oil is very strong but remember, they are a concentrated amount in a bottle so one tiny drop in cream or oil massaged into the skin is perfect. A large complaint is that aromatherapies oil and perfumes do cause headaches and sinus problems in some people. A little goes a long way. So if you're feeling like you are being avoided, have a check on the smells you give out. Nobody likes to be told or avoided. Lara Tip #19: Workplace: Anti-Social Grumpy — Overly Chatty Co-Worker 54% of people are seen as anti-social even though they don't realise they seem that way because they are wrapped up in their own lives. 43% of people are seen as overly chatty and are often in the wrong area of work, avoiding doing the work because they don't know what to do, are stressed, aren't meeting their targets, and need a new challenge. Others just can't help themselves because quietness has them feeling uncomfortable. Don't go to the extreme and just think they are doing it to annoy you. April we'll talk about if you're the boss or manager, what can you do?
Feature Article
"Living with Grief – Parts 1 – 7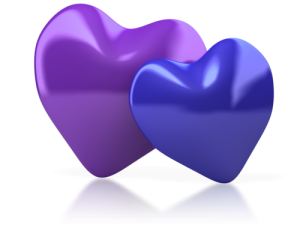 Free to read on my blog: Living with Grief, Part 1: Family Living with Grief, Part 2: Should Children Go to the Funeral? Living with Grief, Part 3: Parents – How to Deal with Your Own Grief Living with Grief, Part 4: How to Help Those Suffering from Grief Living with Grief, Part 5: How Does Emotional Shock Affect You? Living with Grief, Part 6: How to Deal with Being Bullied Living with Grief, Part 7: What to Do When We've Lost All Our Money Go to: www.ChelseaMassage.com.au/products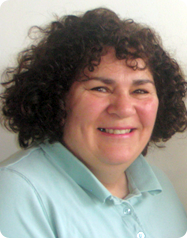 About The Author: Helen Brougham Helen Brougham has been professionally massaging clients for over 19 years. She has a holistic approach to remedial, pregnancy and therapeutic massage, using her coaching expertise to help people learn how to successfully make changes in their health and personal lives. Myofascial Cupping was recently added to her practice. Instead of using a flame to make the suction, myofascial cupping is a suction-type action which is much more gentle but still very powerful in releasing tension. Her passion is massaging and teaching Mums how to be calm and positive with themselves and with their children using the same massage techniques she uses in her Chelsea Massage clinic.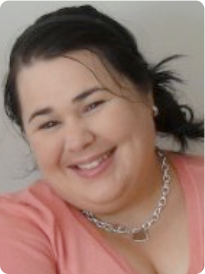 Practitioner: Lara Brougham Lara has been professionally massaging for over 10 years. She specialises in ankle, back and shoulder injuries as well as healing clients with lower back pain. Even the oldest of our clients, who is 96 years old, down to the youngest such as 5 year old children, have aches and pain problems. Lara makes a huge amount of difference so they can sleep at night and start enjoying life again.
Pregnancy & Massage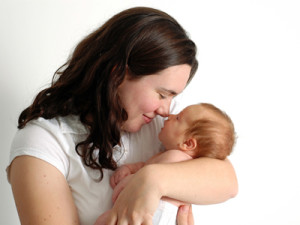 Congratulations to our newest baby in the Chelsea Massage family. We had a message by SMS of the wonderful news that a little girl, Eva, was born in the past week! Dad, Mum and baby are doing well! Mum has been having regular massages throughout her pregnancy for fatigue from working, lower back strain, and tight legs.
Helen Recommends
Looking After Your Body with Massage Time out for you is important for health and vitality. Do you feel guilty if you sit down, do you miss meals because you're on the run, concentrating on what the kids are doing and being a taxi from 3:00 p.m. til 7:30 p.m.? I have Mums tell me that are not looking forward to all the sports; soccer, football and netball, etc. You're fatigued and it has only just started! The truth is your health keeps your children safe, secure and alert. Massage once a month would benefit you and keep you going and feeling in control!!!
The "Empowering Your Family" book I've written a book and it was published at the end of 2011; now my book, "Empowering You and Your Family," is going to be able to be purchased on Amazon and for eReaders like iPad, Kindle, Nook and the other types of eReaders. A special bonus with every book is a car sticker to put on your back window of the car. This has been popular with families and being an empowering family.
Mother's Day Special Gift for 2 Special Mums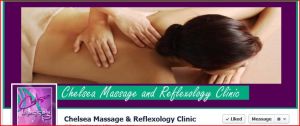 We've got a special gift package for 2 mums; gifts for the upcoming Mother's Day. 'Like' the Chelsea Massage Facebook page and leave a comment stating "your positive outcome after your massage." Leave a message and you could WIN!
Tell A Friend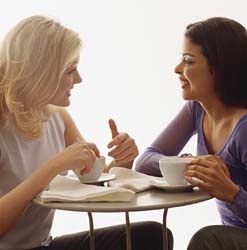 Are you training for the 21 km marathon?
Do you have pain in your back, hamstrings and calves?
Tablets will not get you all the line and will probably upset your stomach.
Not sure you're going to make it and it would be disappointing if you could not have run that race comfortably?
BUT you would not do anything about the pain; stop grizzying and complaining.
Your friends, if they care about you, will have already been telling you to get a massage and get it sorted.
Have you been in pain and suffering and everyone tells you where they go? We had that happen a few weeks ago. After her massage she was going to buy her friend a big buch of flowers to say thank you, thank you!

We would like an SMS to how you are too!

Welcome To The Chelsea Massage Community
Lara and I would like to welcome all our new readers to the Chelsea Massage community! We are delighted you're now a member of our fast growing community. This community values people that want to make a difference in everyday life. They want to know how to feel better, feel relaxed, feel balanced within themselves, enjoy life with ease, work easier, have less fatigued, have more fun in their businesses, and enjoy time out with their family.

To the right on this newsletter page you'll find past newsletters that you can catch up on from previous months.
Welcome!
You can connect with us below on: Facebook: chelseamassage and click "Like" to get your free gift YouTube Channel: ChelseaNow Website: Chelsea Massage Clinic Email: [email protected] (copy and paste or click on the link)
Massage Vouchers
When you give a massage gift voucher, it's a really nice thing to do! When the person comes in they are excited, yet a little nervous. This is normal for us all, but they know they are in good hands because you come here too, so it's like you said, "This is the place and you will feel great just like I do!" Check out our Gift Vouchers Page now to order over the phone and we will post the Gift Voucher out to you, send as a present to your family member, or you can come into the office and pick up your Gift Voucher for a loved one. Blog: http://helenbrougham.com/au Phone Service: Make an appointment anytime from 6 a.m. – 10 p.m.; 7 days a week. Clinic Open: Monday – Friday 9 a.m. – 6 p.m. Saturday 9 a.m. – 1 p.m. Sunday Closed Chelsea Massage Clinic is closed long weekends and holidays (c) ChelseaMassage.com.au All Rights Reserved Web Development by YourOnlineSuccess.com.au
Add YOUR Comments! We Would LOVE To Hear From YOU!!!
Tagged as: anti-social, body odour, empowering you and your family, heavy perfume, living with grief, overly chatty, workplace annoying behaviour