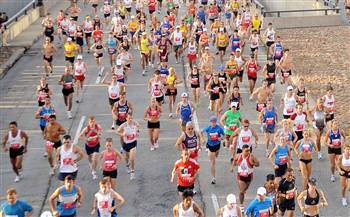 Intro: Message from Helen – City to Bay Fun Run is on September 16th. Will you be ready to enjoy the day and run a better time or will injury hold you up.? Michelle Bridges says it all …

Quick Tips:
Helen – Tip #39: Training with Pain is a muscle problem
Lara – Tip #32: Pain on the Toes joints are called corn
Feature Article: Empowering the Family Man (New book) coming soon. From Chapter 4 – How is Dad at work?
Talk About:

Pregnancy & Massage – 12 Tips for Coping Without Stress During Pregnancy Part 3
Helen Recommends: Helen's New Book, "Empowering Your Family" –
Welcome: New Readers to the Chelsea Massage Community
Message from Helen
The City to Bay in Adelaide Run is on September 16th. It is one of those events that EVERYONE participates in – all the way from pro-athletes to toddlers in prams!! If you are running, will you be ready to enjoy the day and run a better time or will injury hold you up? Be sure to have massage soon and get those injuries sorted.
Even Michelle Bridges says: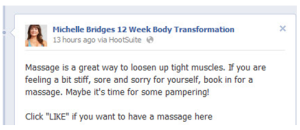 Read through to the end of the newsletter to find a VERY special offer for everyone who is participating in the City – Bay Fun Run and other athletic events!


Remedial Massage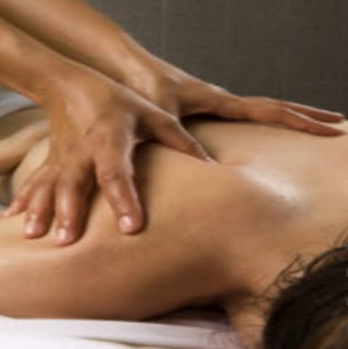 You will run a much faster race, if your muscles are strong and relaxed. Pain and stiffness will slow you down, even worst out of the race and on the side lines. Where do you want to be? If you aren't quite where you want to be, remedial massage will help you

For the past 11 years, Chelsea Massage and Reflexology Clinic has had the privilege of helping many participants in the run by relieving:

muscle cramping

hamstring catching and pulling

calf pain

shin splints

hip pain

foot pain

back pain

Alot of participants have come to us unsure if they will be able to run for the full length of their race. Our Remedial Massage services have helped many get from the starting line to the finish line! Participants were thrilled to be there and super excited to see improvement over previous years' times. It's alot of fun being out there and taking part in this special day. Remember, we are here to help you get your muscles "Fun Run" ready!

If you are in training for the run, remember that tight, aching muscles mean your muscles are being overworked and becoming overloaded. To continue training without properly caring for your muscles will cause more problems and will prevent you from starting the run.
To prevent further deterioration of muscles after the run is complete, many athletes with strains and injuries have a massage after the event is over. Many of our regular competitive athletes combine both massage and performance coaching in the same session! The results they have gotten are simply outstanding!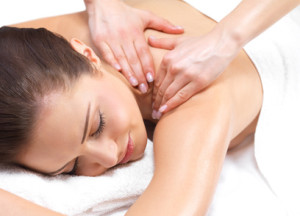 Chelsea Massage has a very special offer for anyone who is participating in the City-Bay Fun Run this year. We are extending our Customer Loyalty Program to include performance empowerment coaching with each of the massage sessions in this program.
The performance coaching sessions are booked ONLY with Helen as this type of coaching is something that she specializes in. If on the other hand, you are troubled by old shoulder, hip and knee injuries that never quite seem to get resolved and would like to have special work done on these areas without the performance coaching, please schedule with Lara!
We value our loyal customers. For those of you who have massage as part of your regular physical maintenance program, the Loyalty Program offers TREMENDOUS value.
Prepay for 12 x 1hr massages, to be used within 12 months, which means that you can have a massage once a month or more often if you need one. As part of this special offer, performance coaching (regularly priced at $160.00 per hour) will be included during your massage sessions.
This gives you an enormous savings of $723.00 when you prepay only
$1197.00 for 12 x 1 hour coaching and massage sessions (valued at $1920.00)

The Benefits of Regular Remedial Massage are HUGE! When combined with regular performance coaching the results you will get are life-changing! Imagine being at the top of your game day in and day out … how would that change your life?

Are You Competing In 2012 The City Bay Fun Run? Or In An International Competition? This Is A Special Performance Coaching and Massage Offer You Don't Want To Miss!
Quick Tips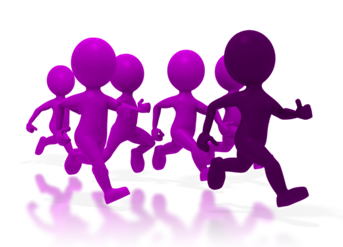 Helen Tip #39 Training with Pain is a muscle problem and massage is your answer. The longer you carry a niggle, the bigger the niggle gets. Then, other areas have to work harder and better to be able to continue what your daily activities are. You may be already doing something about your niggles, but you really need to ask yourself if it is really working. Are you really helping yourself to help heal your body or are you expecting it to be a miracle done for and to you treatment?
Many people think a quick fix will do the trick and get disappointed when they don't get the results they want. The reality is everyone knows better. Quick fixes just don't work long term. A regular health maintenance program works wonders.

The top of your shoe is rubbing on your toes. The muscles are becoming so tight in your foot and up your leg that you can't lay your foot flat because of all the muscular tension in those areas.
Check out a man's feet. They don't have problems like that unless they play a lot of kicking sports. On the joint is where the tendon attaches to the bone and the muscles at the other end are very tight and keep pulling upwards forming a corn.

How do you help those joints and the muscles?
Have a massage to get the muscles loosened up in those areas to release the troublesome spots.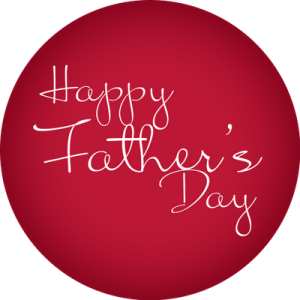 Early September is Fathers Day …
Get Dad Something REALLY Special This Year!!
A "Father's Day Massage Gift Voucher" From Chelsea Massage

Feature Article –

Empowering the Family Man

Chapter 5
(new book coming out)
How Is Dad At Work With Other People?

He does not gossip and avoids talking about others in any way it is hurtful



He helps others play bigger in a positive way by finding out what their strengths are. He watches what they do and what they excel in. He gives them room to grow and holds them responsible to look after their areas because they are working on that task. He realizes that so much time is wasted by talking to the wrong person or to someone who isn't able to keep up with the work load.



He puts them in the area they know and like. He delights in the fact that his people grow and soar. Over the years when there is chaos in the business, the business will struggle and a good number will fail and close. It is only too true that the behaviour and attitudes of the owner are reflected throughout the day-to-day operations of the business. They flood down through every area of the business and to every team member, who reflect all of that back out to the customers. It takes a while, but people who are more experienced and wise beyond their years will bring that business back into integrity because they simply don't operate that way or those people learn what they need to learn and move on. Most of the time, the good people leave first because the games "upper management and ownership" play!



A sincere "Good Morning" is the first he says to everyone



He treats everyone with open respect and in return they treat him with respect. He is such an approachable person that everyone is comfortable talking to him freely and openly.





Every person that he works with is actively encouraged to and seeks news ways to grow and improve



He actively discourages the old ways of doing business – of putting people down and dictating to them. Rather he focuses on improving productivity, connection and teamwork.




Employers are desperate for people who know how to create harmony, growth, foster effective communication, integrity and success. I know a few amazing people that could write a book about "How Business Should Be Done!" It would be a wonderful gift to the business world. The extent of their empowering ways has their companies zooming ahead of other companies because they have found and use the ultimate key to success – empower your staff to learn and grow and become more in all areas of their lives and business will always thrive!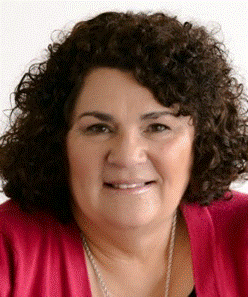 Practitioner: Helen Brougham Helen Brougham has been professionally massaging clients for over 20 years. She has a unique holistic approach to remedial, pregnancy and therapeutic massage on its own, or by using her coaching expertise to help people uncover what is blocking their path to them successfully making changes to excel in their health, their family and their passion to have a full life of Love, Peace and Joy.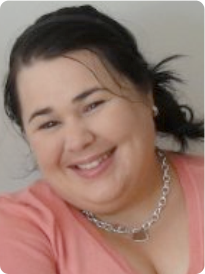 Practitioner: Lara Brougham Lara has been professionally massaging for over 10 years. She specialises in ankle, back and shoulder injuries as well as healing clients with lower back pain. Even the oldest of our clients, who are 90 years old, down to the youngest such as 5 year old children, have aches and pain problems. Lara makes a huge amount of difference so they can sleep at night and start enjoying life again
Pregnancy & Massage

Pregnancy & Remedial Massage is best
12 Tips for Coping With Stress During Pregnancy
Below are listed several techniques that both women and their husbands/partners have found useful in helping to relieve the sense that life is going into overwhelm.
Gaining confidence in your life: Sit back a little and admire what you have achieved already. Often things don't quite go the way we were told they would and we don't understand why …

In the first two parts of this series we discussed:

Part 1 First, take a look at all the activities you do in your life Monday to Sunday — morning, afternoon and night time.
Part 2 When becoming pregnant, you will be coping as you normally do. Be sure to rest and put your feet up help with any swelling in your feet and ankles.
Part 3. Be prepared to give up some control over the life-style you have worked so hard to attain. Many things about pregnancy are not in your control. One of those areas is getting pregnant naturally and if it does not happen in the first 3-6 month, panic can set in. The thoughts you don't want to think about "is it me, is it your husband/wife" and now there is this real concern. Don't be too quick to run off and have the tests. Let's go back and start at the beginning.
Have you BOTH had a check up by a Doctor and had blood tests to check to make sure that everything is in good working order and there are no medical issues getting in the way of you conceiving?

It is a bit like going on a long holiday in the car; you take the car to the mechanic to be serviced, new tyres if you need them, fuel and water, so you make sure you get to where you want to go and back without the car breaking down on the side of the road… now you are ready to go traveling. Would you still go traveling if the car had a major problem with the engine or if you got sick? No, of course you wouldn't because you would not travel well and have a good time
Have you had a check up with the dentist? Be sure to get any dental work done BEFORE starting!!
Have you got your mind and body ready by stepping into a balanced lifestyle, going to bed early? No not really you say. Well, here are a few things that can affect the ease of conception – you are working too hard on your job and in the gym. There is huge stress around you. This can and does cause a Mum's eggs to slow down and become weak. It shows up alot when women are struggling to balance everything an functioning with too much stress and fatigue.
Dad's sperm can be smaller, slow and weak – often they die before they even get there. So if Dad is fatigued, in pain or drinking alcohol, he needs to slow down and stop. Distress, fast food, even over exercising the body will force the body to pull energy from somewhere else, to keep the body from going into overload.
Fitness people do fitness. However, if your goal is to be a Dad, giving your best is important in another areas. Go to the gym 1 or 2 days a week, get a massage, keep you mind in a good place, eat good food and let your body catch up and recover so your energy rebalances in every area of your body. Life is on high speed and so you need to slow down and balance.
To get your stress down, the best thing to do is get a massage – but not any kind of unqualified, basic chair massage. These kind of massages have often led to other problems and setbacks. Unfortunately, most people just don't know that there is a difference in massages. If people only knew, they would never want to take that risk. If you're wanting success with having a baby, working with professional and accredited practitioner who is knowledgeable and will be there for you. This is one of the areas of massage that we have specialized in for a long time. We know how to keep parents to-be relaxed, happy and focused on their desired outcome.
Stress? What stress??? I had a lady last week write on the consultation sheet; she had no stress at all. That was amazing to me No it was not in her thoughts, but as we talked she found she was stressed and she even said that she just wasn't like she used to be.


As I massaged her back and her hip, I found where her stress really was, in all the painful areas of her body. She was lovely person helped others and just did not know how tight her body really was and she booked a second appointment;
Stress has been cited 90% of the time as the reason why couples have difficulty getting pregnant. We get to see a lots of couples here at the Clinic. Last week there was another happy couple – they are seven weeks pregnant. They were so happy and relaxed. Congratulations to them!! What made their pregnancy happen was getting their stress down, taking a positive attitude, shifting areas they could see were not helping them and taking the responsibility to get on with what needed to be done.
Helen Recommends
Empowering You and Your Family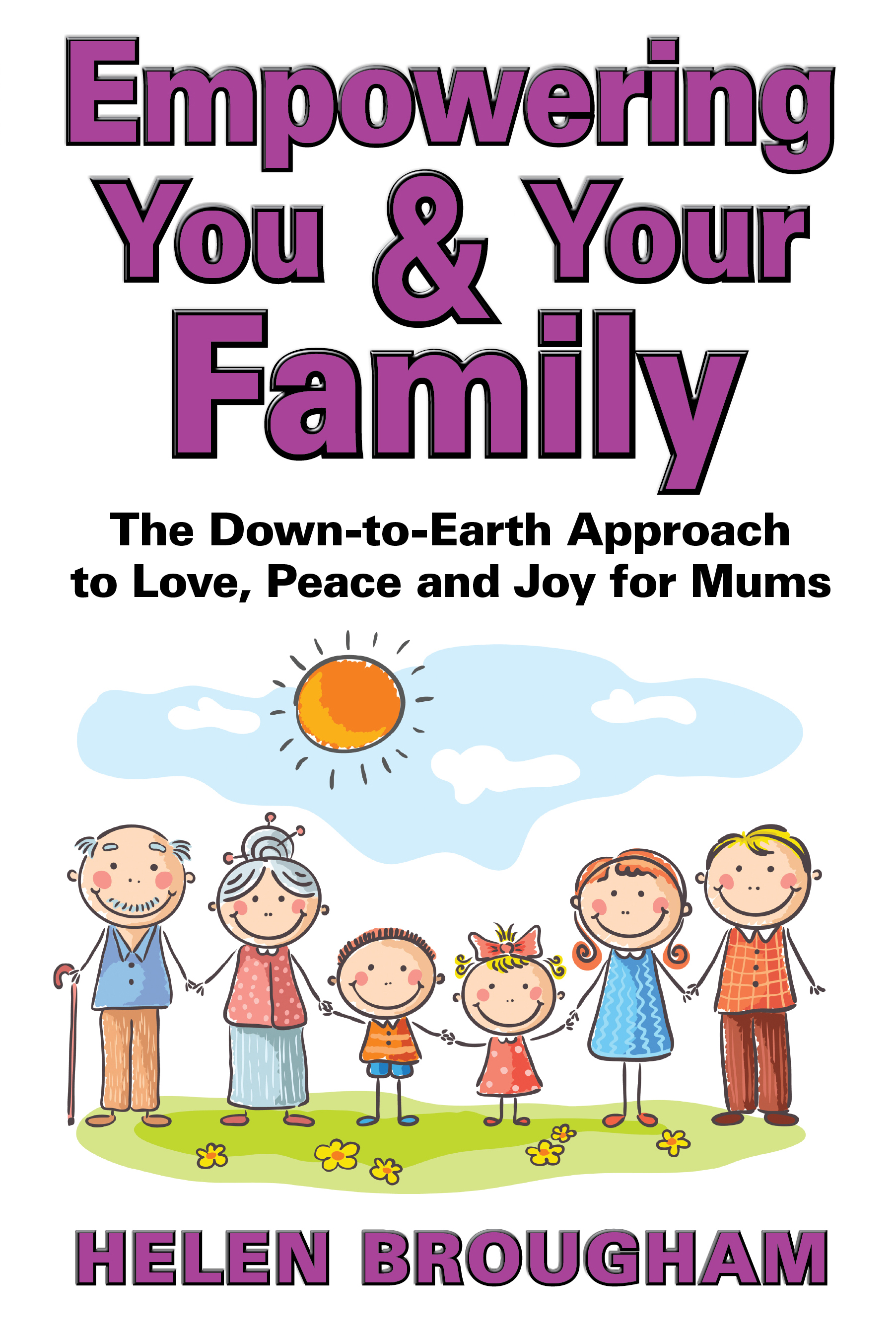 "Empowering You and Your Family" book can be purchased on Amazon, CreateSpace, iBookstore/iTunes for your iPad, Kindle, Android, and other tablets and soon a teleseminar series – "Empowering Your Family Blueprint"
Now you can get a special book, Empowering You & Your Family! Is going into bookstores throughout Australia and New Zealand from September 2012, so ask for the book in your favourite place bookstore
Today's insight from inside the pages of "Empowering You & Your Family" is from
Chapter 4. Page 89 It is not your problem or your fault
Where does your stress show up in your body?
Confusion, upset, foggy head, forgets things, anxiety, your making mistakes all the time and start feeling that everything you touch becomes a mess.
Stress shows up in your muscles second!
Do you have colds all the time? Do you have pain in different areas of your body, can't go to sleep. Do you wake up the middle of the night to roll over, or even change the sides of the bed because you think it will help (no)? Lots of massage is needed!!!!
Stress shows up in your organs third
Organs are very difficult to release the stress from them and takes a lot more effort and attention to create healing at this level.
Many people change their diets to all natural and fresh food, gentle exercise, mediation, Reiki sessions are great with some types of illness, others respond well to remedial massage.
Always check with your Doctor to see if you can have massage. It really is a wonderful stress remover.It is a nurturing treatment and brings you back to yourself.
Which area is your stress in?
Now you know you can take a good step forward. I will be having massage for the rest of my life massage 1 – 2 weeks apart for my best health
Tell a Friend
Are they unwell?
Do you have a friend that is in pain, stressed or is in a bad way? Please don't let them suffer anymore because when we get sick you can't think straight and they need their loving person to help them get back on track. When it is your life and health, we will do anything to be well again. Please help them, give us a call, make an appointment and let us help them get started to return to full health, living a pain free, stress free life. Money helps us get what we need to be well again. Without health nothing can replace that including money. We see many being healed and living full, vibrant lives again. Their friends and loved ones are thanked and appreciated for all their care and support.
Thank you
Lara and I would like to welcome all our new client readers to The Chelsea Massage Community! We are delighted you're now a member of our fast growing community. This community values people that want to make a difference in their everyday life.
Our success is unique in helping you, and miracles do happen while working together. You want to know how to feel better, feel relaxed and balanced within yourself, enjoy life with ease, work easier, feel strong in your core strength, have more fun in your business and at work, and enjoy time with your family. Having a massage regularly is what your body needs.
Welcome!
You can connect with us below on:
Facebook: chelseamassage and click "Like" to get your free gift
YouTube Channel: ChelseaNow
Website: Chelsea Massage Clinic
Our App: Chelsea Massage Clinic (coming soon)
Email: [email protected] (copy and paste or click on the link)
What's New
New to Chelsea Massage & Reflexology Clinic – our app is coming!!! It's being built as we speak. I am also learning how to make an app and be able to make apps for small business people and authors
If you want to get your own app, in the next few months, let me know and we can get started to make apps for small business. All I need is your website address. You can email me at

[email protected]

name, mobile number and your website name (www) and we can go from there.
Our blog talks about lots of different topics, you can always request information on a particular issue by email above.
Do you really know what happens when you have a massage?
Having a massage regularly keeps your stress down, you wake up happy fresh and relaxed (like I did this morning it was fabulous), enjoy free movement, settling anxiety, rebalance your overall health and vitality. Don't forget to give us a call and have your life sing. Spring is nearly here

I will let you know when the Magazine will be started as there is more than I expected but I will keep you informed of the progress of our magazine. It will be available on iTunes in the Newsstands section so I will keep you posted. If you've got a name for our magazine email me with your suggestions. I would also LOVE to have your ideas about what a magazine could have in it.
An audiobook is coming for those of you that love to listen to audiobooks!!
Massage Vouchers
When you give a massage gift voucher, it's a really nice thing to do! When the person comes in they are excited, yet a little nervous. This is normal for us all, but they know they are in good hands because you come here too, so it's like you said, "This is the place and you will feel great just like I do!"
The Chelsea Massage website has had a face lift; there is more to find and read and spend a little time being with us.
Check out our Gift Vouchers Page now to order over the phone and we will post the Gift Voucher out to you, send as a present to your family member, or you can come into the office and pick up your Gift Voucher for a loved one.
Phone Service: 08 8364 6088
Make an appointment anytime from 6 a.m. – 10 p.m. 7 days a week, including holidays
Clinic Open: Monday – Friday 9 a.m. – 6 p.m.
Saturday 9 a.m. – 1 p.m.
Sunday Closed
Chelsea Massage Clinic is closed long weekends and holidays
(c) ChelseaMassage.com.au
All Rights Reserved
Add YOUR Comments! We Would LOVE To Hear From YOU!!!
Tagged as: chelsea massage & relfexology clinic adelaide SA, chelsea massage kensington park SA, chronic pain relief, helen brougham, HelenBrougham.com.au, lara brougham, Massage and empowerment coaching, performance coaching and massage, pregnancy massage, remedial massage, therapeutic massage