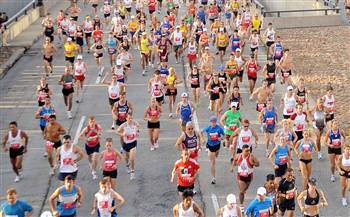 Coming soon, September 16, 2012 – Sunday, is the City-Bay Fun Run. This is the 40th year of the event, with an expected 40,000 participants! Some are signed up to do the 6 km run while others are doing the 12 km run. Many children will be riding their bikes and Mums and Dads will be out with their prams. It is expected to be quite the event!!

For the past 11 years, Chelsea Massage and Reflexology Clinic has had the privilege of helping many participants in the run by relieving:

muscle cramping

hamstring catching and pulling

calf pain

shin splints

hip pain

foot pain

back pain

Alot of participants have come to us unsure if they will be able to run for the full length of their race. Our Remedial Massage services have helped many get from the starting line to the finish line! Participants were thrilled to be there and super excited to see improvement over previous years' times. It's alot of fun being out there and taking part in this special day.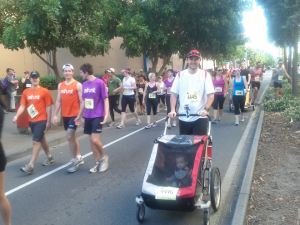 Some people just run for fun and some are serious. There are even groups of runners – girls groups, boys groups and office groups. Some participants run half of the way and walk to the finish line. Mums and Dads walk their prams and there are lots of children riding the run on bikes. Regardless of how you choose to participate in the City-Bay Fun Run, make sure that you take care of YOU and your loved ones so that everyone can have a great time. Massage will help keep the muscles in the upper and lower back relaxed and strong so that they move freely and powerfully!
If you are in training for the run, remember that tight, aching muscles mean your muscles are being overworked and becoming overloaded. To continue training without properly caring for your muscles will cause more problems and will prevent you from starting the run.
To prevent further deterioration of muscles after the run is complete, many athletes with strains and injuries have a massage after the event is over. Many of our regular competitive athletes combine both massage and performance coaching in the same session! The results they have gotten are simply outstanding!

Massage is a wonderful thing. It opens the fibres in the muscles and when you combine massage with performance coaching, the results are nothing short of life-changing.

As someone talks about what is troubling them, IT releases at the same time the muscles relax, making it much easier to get to the source of what is truly upsetting a person deep down inside the core of themselves.
Without specialized training, people are not able to tap into this level of understanding by themselves. This type of coaching is not new at all, but is a very old technique that I personally found to be very refreshing and holistic for me and it has been the same for my clients. Each time someone goes through a session, they are complete within themselves and are no longer rehashing the same stuff over and over again. The mind gets very clear by the end of the session and each session is unique in its own way. Their performance gets better as they release what's been tripping them up and see new ways to improve their performance.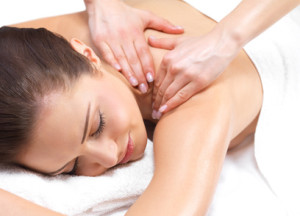 Chelsea Massage has a very special offer for anyone who is participating in the City-Bay Fun Run this year. We are extending our Customer Loyalty Program to include performance empowerment coaching with each of the massage sessions in this program.
The performance coaching sessions are booked ONLY with Helen as this type of coaching is something that she specializes in. If on the other hand, you are troubled by old shoulder, hip and knee injuries that never quite seem to get resolved and would like to have special work done on these areas without the performance coaching, please schedule with Lara!
We value our loyal customers. For those of you who have massage as part of your regular physical maintenance program, the Loyalty Program offers TREMENDOUS value.
Prepay for 12 x 1hr massages, to be used within 12 months, which means that you can have a massage once a month or more often if you need one. As part of this special offer, performance coaching (regularly priced at $160.00 per hour) will be included during your massage sessions.
This gives you an enormous savings of $723.00 when you prepay only
$1197.00 for 12 x 1 hour coaching and massage sessions (valued at $1920.00)

The Benefits of Regular Remedial Massage are HUGE! When combined with regular performance coaching the results you will get are life-changing! Imagine being at the top of your game day in and day out … how would that change your life?

Are You Competing In 2012 The City Bay Fun Run? This Is A Special Performance Coaching and Massage Offer You Don't Want To Miss!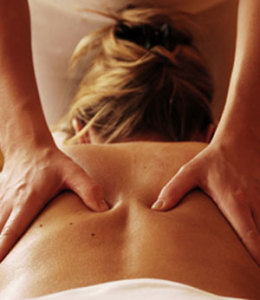 How would you like to experience:
Pain-Free Competition and Living




Waking Up Each Morning Peaceful, Calm, Relaxed and Totally Energized



Actually Putting Your Feet On The Floor First Thing In The Morning and NOT Feeling Any Pain

Running Faster, Better and Smoother Because Your Muscles Are Relaxed and Functioning As They Should

Having A Much More Positive and Open Attitude At Work and Being Far More Productive

Freedom Of Movement In All Directions

Being Able To Breathe Deeply and Easily

And So Much More …


To take advantage of this remarkable offer, please call:

(08) 8364 6088 or 1300 789 367
You can also stop by the Clinic at:

247 Kensington Road, Kensington Park

Our staff is here to serve you! Please let us know if you have any questions … we will be glad to help you get the answers you need! The offer is good until September 16, 2012 … the day of the City-Bay Fun Run!

PS …. If you are competing in any other athletic event …. here in Australia or internationally … you can take advantage of this offer as well! Remedial Massage and Performance coaching will make a big difference for you and the quality of your performance if you are training for a biking event, a marathon, a big swimming event or even a power walk-a-thon!

Add YOUR Comments! We Would LOVE To Hear From YOU!!!
Tagged as: Adelaide SA, Balanced life, chelsea massage clinic, chelseamassage.com.au, City-Bay Fun Run Adelaide September 2012, City2Bay 2012, emotional freedom, family relationships, helen brougham, HelenBrougham.com.au, massage package deals, remedial massage, sports massage, sports related injuries, work realted stress