Christmas Quick Tips

Feature Article: How To Live Your Best Life
Helen Recommends: Coaching with Helen
Tell A Friend: Share the love!
Welcome: New readers to the Chelsea Massage Community
Massage Vouchers: The perfect Christmas gift!
Message From Helen
Hi,
This is our official last newsletter of 2010. And as I think about the upcoming Christmas break with my family, I smile with joy beaming out of my heart. Families are so important at this time of year… I'm not talking about all the gift giving – although I still get excited like a little girl about what surprise gifts I may get this year – I love my family for who they are and it's the inner gifts that they share with me that I treasure.
I hope your Christmas break is peaceful, joyous and happy!

Christmas Quick Tips
Helen's Tip
Christmas is a time of family. Everyone gets together to spend quality time together. Families also argue and get caught up in judgement games of, "He is this" or "She is that."
Remember: Every family is made up of individual personalities. It's important to embrace the different personalities within your family.
Tip: Talk with every person like you would like others to treat you. Be friendly, generous, happy and relaxed. And connect with your family in an authentic way.
I would love to hear about your Christmas family experience.
Lara's Tip
Get your Massage before Christmas to reduce pain, stress and fatigue. Let Christmas be about:
Feeling special in yourself
Imagine the difference that would make to your Christmas.
Feature Article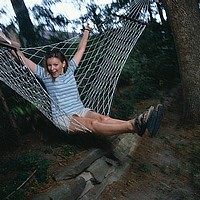 How To Live Your Best Life
Living your best life starts when you decide to stop making excuses and start taking responsibility for where you are in your life right now.
Here are 3 foundation points to living your best life:
Remove the limitations that you have put on yourself. Limitations such as "I can't have a committed relationship because I'm a bad person" or "I'm unsuccessful because I'm not smart enough" create negative self beliefs that prevent people from having fulfilling lives. Your own limitations  will put you in a cage that ensures you can continue to live a small life. This cage creates a false sense of security to protect you from the unknown world. If you never venture into that "unknown" you will never know what you are capable of. Once you break free of your "cage" and start stretching your comfort zone you will already have achieved greatness. Set yourself free today!
Change your focus. What you focus on is what you become. If you only focus on everything that's "wrong" in your life it only creates negative thoughts and feelings which results in negative actions. And therefore, you are more likely to never change your current situation. You can change your focus right now – it's as easy as that. Start with a gratitude journal. Take five minutes when you get up every morning to write down 5 – 10 things you are grateful for. This is a great way to focus on the positive aspects in your life, business and relationships. Changing your focus may feel like going against the tide but those first few steps will turn into longer strides that you will make with ease if you remain committed.
Make better choices. Every minute of every day you are constantly making choices, whether it's this or that. There is no good or bad choices – they are all just choices. Your present situation is the culmination of all the decisions you have made in the past. Your future is unwritten so you can choose right now to make better positive choices. You can choose anything you desire and you can decide at anytime to not choose anything you don't desire. You are that powerful! Before making a decision you need to ask yourself, "Will this choice serve my higher purpose?" A choice that serves your higher purpose allows your mind, body and spirit to move forward positively and purposefully.
Once you have removed your limitations, changed your focus and make better choices you will be living your best life. Restriction in the mind results in restriction in the body. Down to earth coaching brings a clear mind and an open heart. By having a regular massage once a month, it will allow quick expansion of the body, mind and spirit. And you'll feel empowered to move forward with ease.
Would you like to use this article on your website or in your ezine? You are free to reproduce the text, as long as the information below stays intact.
About The Author: Helen Brougham
Helen Brougham has been professionally massaging clients for over 18 years.  She has a holistic approach to therapeutic massage, using her coaching expertise to teach people how to successfully make changes in their health and personal lives. Her passion is massaging and teaching Mums how to de-stress their children using the same massage techniques she uses in her Chelsea Massage Clinic.
Helen Recommends
Coaching with Helen
This week clients have been looking at their work and home environment. Many are still wondering why there is chaos in their business, in the work place, an in their home.
I'm talking about Integrity.
The meaning of integrity is; "doing what you said you would do, when you said you would do it." You should do it on time, do it better than expected and if you can't do what you say you are going to do, then ring that person in advance to change the day and time.
This is often not taught in school but many do learn from their parents about this amazing skill and used well can bring abundance, trust and they can be counted on to do what they say.
I notice that when fear is present our integrity can slip very quickly, even if other areas of our life are strong and stable. Others might think we are stubborn or wonder why we are not communicating. Meanwhile, our fears cripple us and start to affect us mentally and physically.  And rather than taking action in our lives, we become passive avoiding what we need to do.
Stress, pain, anxiety and fatigue can all continue to slip out of integrity. This can happen in the workplace, in the home or in your relationships. Check in with others and you may find your perception of yourself is completely different to how others perceive you.
When you have integrity life flows effortlessly. Opportunities will come to you faster and life will be fun again. Massage reduces the stress, anxiety, pain and fatigue in the muscles. Coaching with Helen will have your mind clear and your heart open to all that is possible in your life.
Get balance back in your life with Helen's coaching. Contact Helen now
Tell A Friend
We appreciate you telling others about our Newsletter. Please feel free to forward our Newsletter to family and friends who you think would benefit from the information Chelsea Massage.
Welcome to the Chelsea Massage Community
Lara and I would like to welcome all new readers to the Chelsea Massage community.We are delighted you're now a member of our fast growing community. Our community values their mind, body, health and vitality. They want to know how to make more, feel  relaxed, feel contented within themselves, to enjoy life with ease, to work less, have more fun in their business, and enjoy time out with their family.

You can connect with us to learn more and keep up to date with the latest information here:
Blog: Helen Brougham
YouTube Channel: ChelseaNow
Website: Chelsea Massage Clinic
Massage Vouchers
Great News! Our Christmas Gift Vouchers are available right up until Thursday night, 23rd of December.
We have 4 wonderful Gift Vouchers to choose from:
Relaxation Massage 1 hour
Remedial Massage 5×1 hour
Empower Yourself Mum Coaching Program
Check out our Gift Vouchers Page now to order a Gift Voucher for a loved one.
Add YOUR Comments! We Would LOVE To Hear From YOU!!!