Intro: Message from Helen
Quick Tip: Why Feel the Pain?  Why Suffer? 
Feature Article: How Do You Deal with Your Anxiety?
Helen Recommends: Looking After Your Body with Massage

Tell A Friend: Share to Help Others
Welcome: New Readers to the Chelsea Massage Community
Massage Vouchers
Talk About: Pregnancy Massage – Baby Sleeps While Mum Has a Massage
Dates: Exciting News!

Message From Helen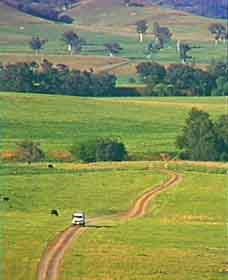 Hi,
Easter and Anzac day is a week away. In our own family we often go home to the country and catch up with family and friends. This year we all get to take a bigger break. The schools' holidays are nearly here; soon the teachers will come in and get their muscles de-stressed and get their energy balance up – ready for their break and next term.
Mums and Dads (including Grandparents):  Is your body ready for the holidays and all the actives of your children or are you carrying a pain or injury somewhere that needs sorting out?  Most of the time, it is the muscles that have gone into overload.

Quick Tips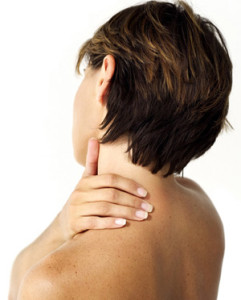 Helen
Tip #35:  When we feel pain such as headache, shoulder ache, and neck ache, your body is telling you, "I am in trouble please help me."  Many ignore these symptoms and think more exercise, just run it out! Often when the pain get worse you'll have pulled a muscle.
This is the body's way of telling you I need a massage – HELP!
Lara
Tip #13: We have some people come for massage when their injury is so painful and as one lady said, she waits until her right shoulder blade muscles are really a stabbing pain. This takes longer to recover from old injures in muscles. A week old injury is easier to release than overloaded, painful and traumatised muscles that are in pain for years and years.
Why suffer in pain?  Tell me what you think at the Chelsea massage blog.
Feature Article
How Do You Deal with Your Anxiety?
Many find taking tablets stop the headache this time so what will you do, tomorrow and the next day, in the build up of tablets in your body?  I always think if I take them all the time, what happens when I might really need it for an injury?  They would be ineffective.  Others take tablets for anxiety, and often anxiety still stays very high day-in and day-out.
You may ask, "What does anxiety feel like?" It feels like fatigue, being tired, aching muscles, stomach hurts, confusion and upset.
Where does anxiety come from?  Well, it is often starts when you have had a trauma, grief, accident, or operation, and when something comes out of left field you are not prepared and you don't know how to cope with that issue.
When you are fatigued, many people mistake this for anxiety and often depression. They often look and feel the same. When you have a massage, your energy returns and you feel great for a week, then down you go again.
When this happens, this measurement tells you that you're working really hard and many times you can have this fatigue come on over years and years.  What happens is in your energy tank, like the fuel tank in a car, you are on your reserves. It requires 100x more effort to keep it all together.
A recovery phase of massage treatment is the return of your energy fuel tank to nearly full and this is when you start to feel good again. With each regular massage comes freedom of movement and the ability to enjoy life again.
One Lady came to me who had a fulltime job, and each night could not go out with the girls, each day she struggled to get out of bed and be at work before 10am.  Most of the time she had screaming headache after screaming headache.
Work and sleep was all she could do.  After the second massage she started to feel like she had some of her energy back and managed to stay out to 9 pm one night and the headaches had stopped!  Her body had been going into burnout. 
Have a check-in with yourself if this is sounding a little bit like you as this is becoming common in the clinic.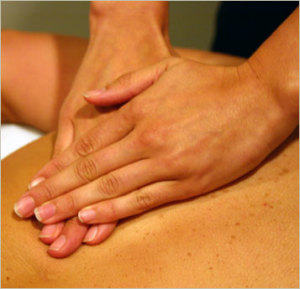 A massage releases the fatigue, opens the muscles and relaxes the mind to help you feel calm.  Massage stops anxiety, which causes a build up of tension in the muscles, pain in the neck and shoulders, headaches, grinding of your teeth and earaches. This happens because the muscles are doing the entire workload.
Take an office job; the amount of sitting and tapping on the keyboard causes vibration back up through your arms which causes muscle pain. Massage works really well to loosen the fibres of the muscles, allows free movement, and prevents having to have an operation down the track because pins and needles numbness is so painful.
Would you like to use this article on your website or in your ezine? You are free to reproduce the text, as long as the information below stays intact.
About The Author: Helen Brougham
Helen Brougham has been professionally massaging clients for over 18 years.  She has a holistic approach to therapeutic massage, using her coaching expertise to teach people how to successfully make changes in their health and personal lives. Her passion is massaging and teaching Mums how to de-stress their children using the same massage techniques she uses in her Chelsea Massage clinic.
Practitioner: Lara Brougham
Lara has been professionally massaging for 10 years. She specialises in ankle and shoulder injuries as well as healing clients with back pain. Even the oldest and most put up with problems, Lara makes a huge amount of difference for clients so they can sleep at night and start enjoying life again.
Go to the Chelsea Massage blog and make a comment on what you experienced or what problem you have that needs solving
Pregnancy Massage
Over the last few months many pregnant mums have had their babies and are now coming in to release the muscles in their neck and shoulders from holding and carrying their baby, taking them in and out of the car, and lifting and leaning over into the car.  All this can cause stomach and back pain, nausea, overwhelmed and non coping Mums.  Massage is perfect for releasing tension all over the body. 
One Mum has brought her baby with her and because mum had a regular massage while pregnant, the baby has heard the music before in the womb and was relaxed, smiling, and went off to sleep for the whole one hour massage.  It was lovely to have both mum and baby together while mum had her massage.  What a lovely way to go, her staying on top and keeping her stress minimal.
Helen Recommends
Looking After Your Body with Massage
Your mission is to contact us to schedule your remedial massage appointment at Chelsea Massage. Get rid of all the tightness and muscle pains in your neck, hip, shoulder back, ankles, and many other places.  Those niggles at the gym won't get better by doing more stretching.  You may have you noticed that you need a massage to loosen up the fibres in your muscles so the muscles will stretch instead of tear.
Take advantage of our great deal and keep your body and spirit happy.  Just come and have your massage once a month for 12 months — it will only cost $1320 to stay happy, relaxed and pain-free.  This equals a reduction in pain and suffering long term.
Tell A Friend
We always appreciate you telling others about our Newsletter.  Please feel free to forward our Newsletter to family and friends — anyone who you think would benefit from information about Chelsea Massage.


Welcome To The Chelsea Massage Community
Lara and I would like to welcome all our new readers to the Chelsea Massage community!  We are delighted you're now a member of our fast growing community.  This community values their mind, body, health and vitality.  They want to know how to make more, feel relaxed, feel contented within themselves, enjoy life with ease, work less, have more fun in their business, and enjoy time out with their family.   

You can connect with us to learn more and keep up to date with the latest information by going here:
Blog: Helen Brougham
YouTube Channel: ChelseaNow
Website: Chelsea Massage Clinic
Massage Vouchers
You'll be able to create and achieve more if you are in the right state. Why not give the gift of success to someone you care about?
We have 4 wonderful Gift Vouchers to choose from:
Relaxation Massage 1 hour
Remedial Massage 5×1 hour
Empower Yourself Mum Coaching Program
Check out our Gift Vouchers Page now to order a Gift Voucher for a loved one.
Pregnancy Massage
Remember that we also specialise in Pregnancy Massage.  Whenever your muscles ache from the extra weight of bump, fatigue and feeling overwhelmed, it can leave you not enjoying the experience of being pregnant nearly as much.  We will share a little secret with you — remedial massage not only releases the aches but also smooths your aching feet, while relaxing and energising you, making you feel lighter and more comfortable. It's all about having a good pregnancy!
Go to our Contact Page now to book a Pregnancy Massage.
Dates
Coming Soon:  Special book launch of my new book in May:
"Empowering You and Your Family"
Add YOUR Comments! We Would LOVE To Hear From YOU!!!