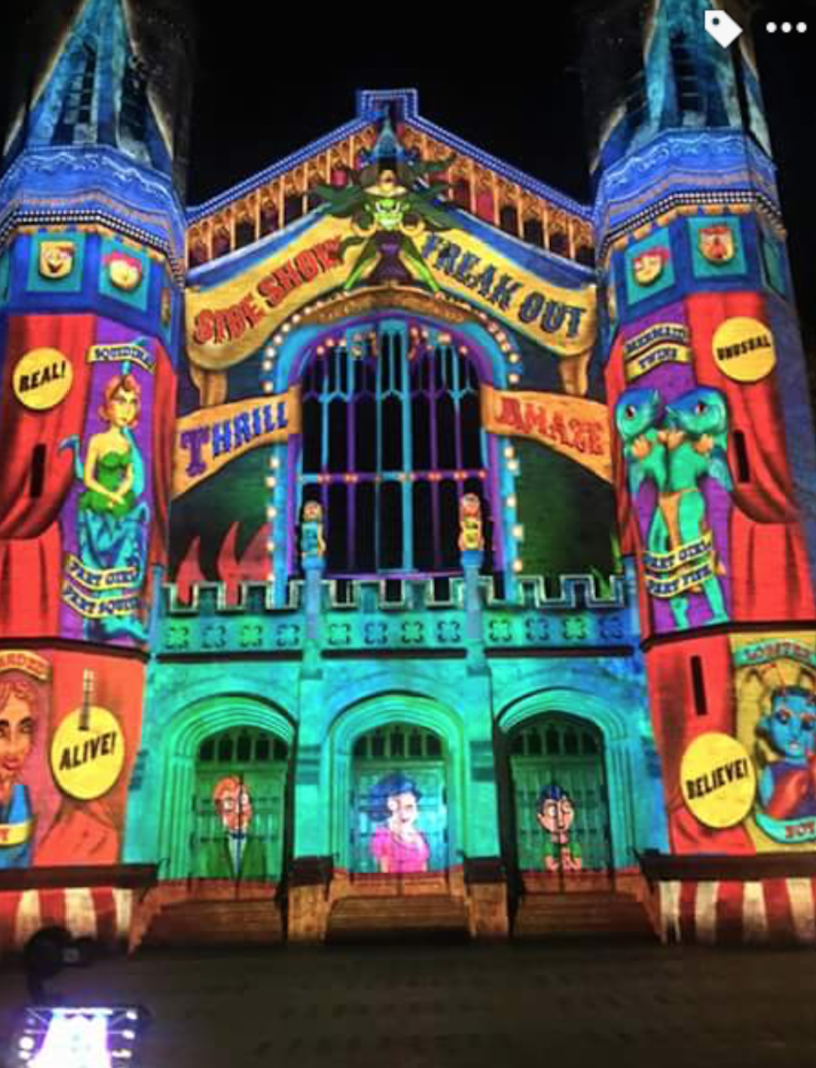 One of the lights lit up on the walls at the Adelaide Fringe
Special  Story:    Lara at the Adelaide Fringe Light at night
Tip Of the Week:  Stop at pedestrian lights, walk when the lights are RED

Client Success With Massage:  Calf Pain
Features Article: Focus on Family Grandparents with grandchildren

Special  Story:
Lara at the Adelaide Fringe Light at night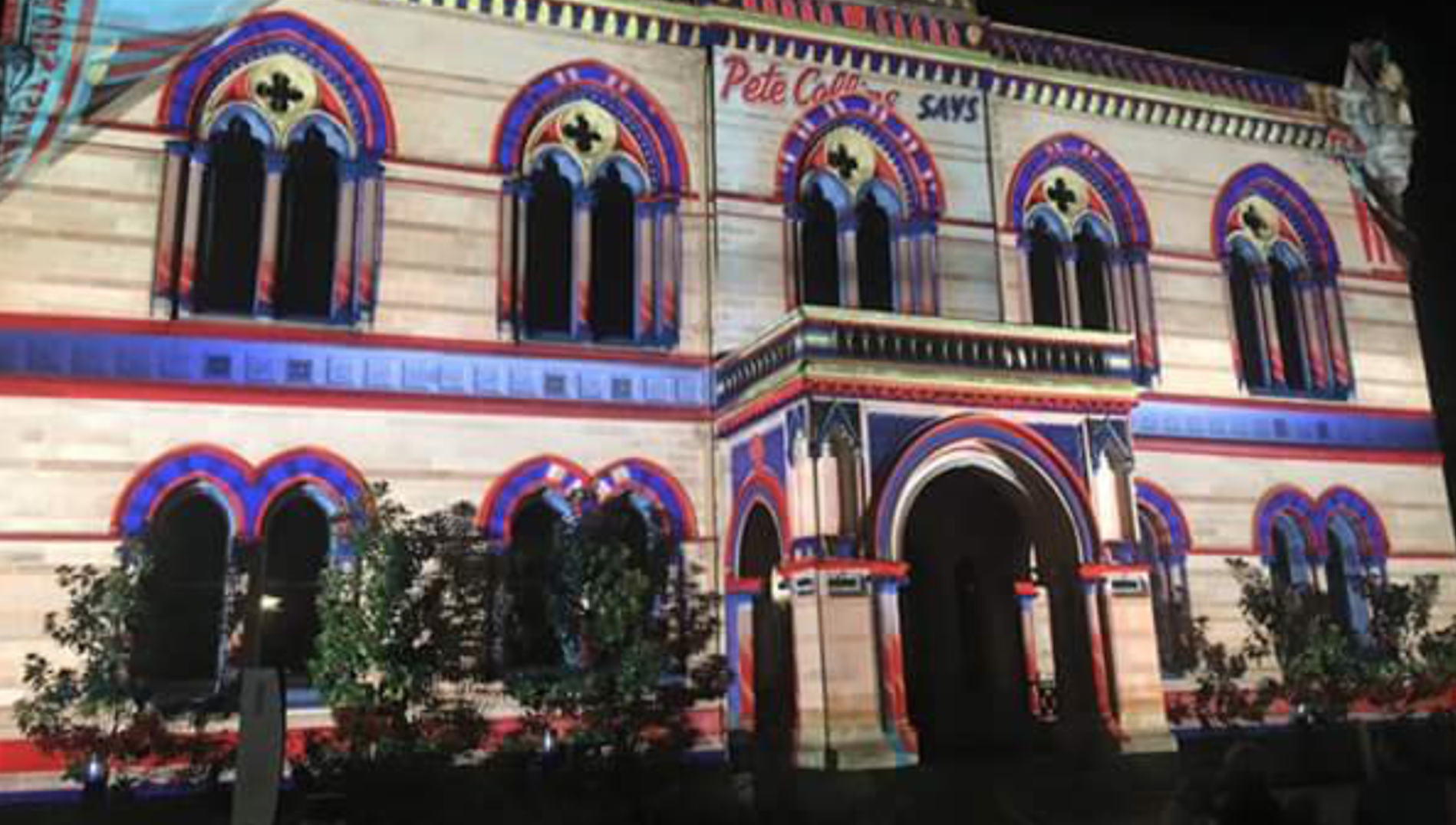 Tip Of the MONTH: 
When out in public have an awareness Mum of not to rush from one place to the next shop. What happens when your running out of time, like a lady did the other day with her small children. Instead of waiting for the pedestrian lights to change safely to RED she looked to the left and the right and hold her children's hands pulled her children across the crossing without thinking of showing her children the safe way, wait until the lights have gone RED check both direction, then GO, wait first instead showed them, what not to do!  When children are on their own, they will do what they remember what you did, children will not remember what you say.
Show children what you want them to do!


Client Success With Massage: 
       Calf Muscles:
Calf pain very common any sport, gym and exercise sessions, the muscles get tight and spasm. Often we are told walk out, take a herbal tablet, sound the right thing to do. All sound like it should work but what happens with more exercise, wearing high heel shoes and continue repetition exercise more will fix it, no it makes the muscle worst.
Having Remedial massage supports the life you have. Many are not inform of the important with Remedial Massage as part of keep the body in great shape that why many people become injured and don't know who to see to get relief, heal and strengthen the muscles.

Features Article:
We are a Family Massage Clinic and we encourage all the family to come as we Focus on Family. In January this year 2016,  we had two of my daughters, were having a baby, Savannah has a little girl Emily and Heidi a little boy Oliver. Our girls are generous in family time, so we get to enjoy, time with them all. Some are not so lucky in share with grandparents the wonderful time grandparent bring to the family. Some parent are in different state and countries and it wonderful to have Face Time and Skype you get this and talk to your family.
I as girl my grandma was across the road on the farm. I loved her and Grandpa a lot. The gift of love, patience and teaching me many different things.
To the grandparents congratulations to having new grandchildren come into the family. It changes the dynamic in a family. First born is always first, second child often known as the baby until number 3 baby is here, And how does number two child fit into the family, now becomes second child. Jennah now is big sister to Oliver.


Add YOUR Comments! We Would LOVE To Hear From YOU!!!