Intro: Message from Helen – Mother's Day and My Grandson's Birthday
Quick Tips: Tip# 14: After Sports and Exercise
Tip #26: Rug Up Before Going Outside After Work
Feature Article: "Are You the Boss, Owner or a Manager?"
Talk About: Pregnancy & Massage – During Pregnancy Parents are Fearful About…
Helen Recommends: Looking After Your Body with Massage Do You Know a Mum That Needs Help?
Tell A Friend: We Can Make a Difference and We Get Results
Welcome: New Readers to the Chelsea Massage Community
Massage Gift Vouchers: Mother's Day This is a Good Time to Say "Thank You Mum"
Win a Mother's Day Gift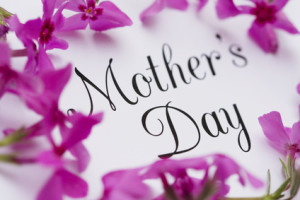 Message From Helen
Mother's Day is Coming May the 13th
Nearly 8 years ago I received a very special Mother's Day present when my first grandchild was born on Mother's Day. My grandson is now 8 years old and this year's family gathering request was to go to the local pool to have lunch and go swimming. With three grandchildren – an 8 year old grandson, a granddaughter who is 6 years old, and a 2 year old grandson who has been swimming with his parents in swimming classes, it will be lovely to see them swimming and having fun. Have a fabulous Mother's Day to all the mums from one mum to another!

Quick Tips
Helen Tip #14: After Sports and Exercise Cooling down is important after sports and exercise but without letting the muscles and skin get cold as this will cause the muscles to close up. This is when cramps and a chill get into the body. Be sure to add an extra jumper, a coat, and a scarf around your neck to keep the warmth in and keep the body temperature balanced. Lara Tip #26: Rug Up Before Going Outside After Work and Late in the Afternoon Winter time is on its way and the cooling systems are being turned over to heating. We have had real autumn weather with a few hot 29-30 degree temperature days and warmer nights, then the next day it's raining and cool — back to coats on again. When measuring what the day's weather is going to be, remember to put extra layers of clothes and a coat on before leaving to go out into the cold air at night. If you have Bronchial, asthma and lung type problems or dis-ease, always put your scarf over your mouth and nose to prevent breathing in cold air that can set a cold off or make these problems much worse. The muscles going from hot to cold does affect every area. A cold or flu can be freshening up and you can become even sicker and take much longer to get over and return to work.
Feature Article
Are You the Boss, Owner or a Manager?
How the Owner, CEO or Manager performs is how their employees will be. This filters right down through every area of the business. If you are having an issue going on in your business or at work with others, you will have the same type of issues going on in yourself at the higher levels. This is when a business starts to lose good people because these people want to be in a happy environment. If you are finding people are leaving, it's often not the good employee leaving but a person that's not playing a happy and productive game. Some even hide out when they are struggling doing their job and they create chaos. Happy people, happy business; a negative, disruptive person can spoil the whole business. Know your environment. If it changes get on to it quickly. Hire slow, fire fast. Having your remedial massage keeps your body and mind strength high, clarity and positive outcomes flowing to success, whereas stress, fatigue and pain take you to a negative, exhausted and hard to do place and that is a hard place to get out of and turn a business around if you are unaware of the impact you have on your business. Let us help you impact you in having your business and your staff win. Go to: http://www.chelseamassage.com.au for even more information.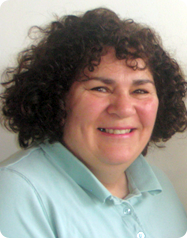 About The Author: Helen Brougham Helen Brougham has been professionally massaging clients for over 20 years. She has a unique holistic approach to remedial, pregnancy and therapeutic massage on its own, or by using her coaching expertise to help people uncover what is blocking their path to them successfully making changes to excel in their health, their family and their passion to have a full life of Love, Peace and Joy. Myofascial Cupping was recently added to her practice. Instead of using a flame to make the suction, myofascial cupping is a suction-type action which is much gentler but still very powerful in releasing tension. Her passion is massaging and coaching in a unique way, showing Mums and Dads how to stay calm and positive, with them first, and with their children using the same massage unique techniques.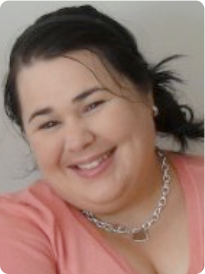 Practitioner: Lara Brougham Lara has been professionally massaging for over 10 years. She specialises in ankle, back and shoulder injuries as well as healing clients with lower back pain. Even the oldest of our clients, who is 96 years old, down to the youngest such as 5 year old children, have aches and pain problems. Lara makes a huge amount of difference so they can sleep at night and start enjoying life again.
Pregnancy & Massage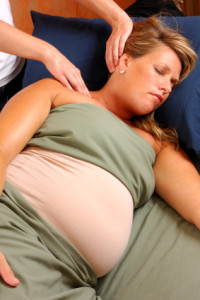 During Pregnancy, parents are fearful about… – Will my baby be healthy? – Will my baby be good at sleeping? – Will my baby be a happy baby? – Will my baby be an easy-going baby? These are serious questions and you will only know when your baby is born. One thing I know is how to increase the mum's mind, body and life to be a calmer, happier and contented mum; the more content Mum is, the bigger the % goes up on your side. The life with her husband/partner — and your entire family is also important as grandparents have a lovely role in support and the relationship with their grandchild. As they say — happy parents, happy children, and a happy life. Regular massage is the way to keep the body's muscles relaxed, strong and supported, the mind calm and in a happy place. Regular massage is the way to keep the body's muscles relaxed, strong and supported, the mind calm and in a happy place. I've been having quite a few new pregnant mums coming in to the clinic, late in pregnancy with chronic tightness in the back, neck, shoulders, hips and legs. Also, their mind is in chaos and fatigue with work, heaviness of the baby and this just does not set you up to be in a great place. This causes restriction for natural births, causing them to be less easy, have longer labours and increase stress on mum's body and mind when they need to stay calm and in control. A lot of advertising shows that beauty massage is light and relaxing, and mums come in, thinking this is what they get. The idea of having pregnancy massage is much more than beauty; this is getting you ready for motherhood by releasing the muscles gently as the weight gain causes weakness, pins and needles, and swelling as the baby gets heavier, while keeping your fatigue low and your strength strong while working. Life is good with massage!

Helen Recommends
Looking After Your Body with Massage Mind fatigue takes you to a place where you can't think straight. Simple instructions are easily forgotten, even numbers are hard to count up. Remembering appointments can be a real problem. When this happens, it is easy to become upset, real tired, and want to sleep more and more; then the muscles start to ache all over the body. Remedial massage reverses this entire problem. Do you know a Mum that needs help? Mother's Day is a great time to give a book that can really put that mum at ease. It is hard to watch someone you care about struggling and stand by doing nothing. Take courage, and with love, help her with this beautiful book from one mum to another. The "Empowering Your Family" Book

I've written a book and it was published at the end of 2011; now my book, "Empowering You and Your Family," is going to be able to be purchased on Amazon and for eReaders like iPad, Kindle, Nook and the other types of eReaders. A special bonus with every book is a car sticker to put on your back window of the car. This has been popular with families and being an empowering family.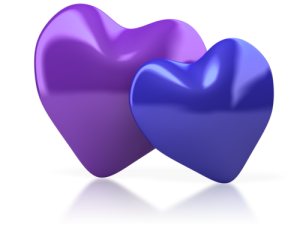 Mother's Day 2012
Mother's Day Special Gift for 2 Special Mums
*****'Like' the Chelsea Massage Facebook page***** Leave a comment telling "what positive outcome you had from your massage." Leave a message and you could WIN! Closed Friday, May 11th
Massage Gift Voucher for TWO Mums
First Prize:

1 Hour Remedial or Pregnancy Massage Gift Voucher (Valued at $110.00) Helen's new book, "Empowering Your Family" (Valued at $30.00)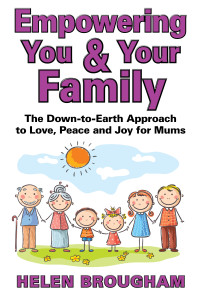 Book in digital for your iPad (Valued at $7.99)

Second Prize:

Helen's new Book "Empowering Your Family" (Valued at $30.00) + Digital book for your iPad (Valued at $7.99)

See Facebook for the winners!
Tell a Friend
Welcome to The Chelsea Massage Community
Lara and I would like to welcome all our new client readers to The Chelsea Massage Community! We are delighted you're now a member of our fast growing community. This community values people that want to make a difference in their everyday life. Our success is unique in helping you, and miracles do happen while working together. You want to know how to feel better, feel relaxed and balanced within yourself, enjoy life with ease, work easier, feel strong and relaxed, have more fun in your business and at your work, and enjoy time out with your family.

Our massage clinic is for people that want to get results and are prepared to enjoy the experience and receive much more. To the right on this newsletter page you'll find past newsletters that you can catch up on from previous months.
Welcome!
You can connect with us below on: Facebook: chelseamassage and click "Like" to get your free gift YouTube Channel: ChelseaNow Website: Chelsea Massage Clinic Email: [email protected] (copy and paste or click on the link)
Massage Vouchers
When you give a massage gift voucher, it's a really nice thing to do! When the person comes in they are excited, yet a little nervous. This is normal for us all, but they know they are in good hands because you come here too, so it's like you said, "This is the place and you will feel great just like I do!" It's Mother's Day on May the 13th. Have you got your mum something she really likes — like a massage — or just another dust collector? Don't disappoint your mum! Check out our Gift Vouchers Page now to order over the phone and we will post the Gift Voucher out to you, send as a present to your family member, or you can come into the office and pick up your Gift Voucher for a loved one. Blog: http://helenbrougham.com.au Phone Service: 08 8364 6088 Make an appointment anytime from 6 a.m. – 10 p.m. 7 days a week, including holidays Clinic Open: Monday – Friday 9 a.m. – 6 p.m. Saturday 9 a.m. – 1 p.m. Sunday Closed Chelsea Massage Clinic is closed long weekends and holidays (c) ChelseaMassage.com.au All Rights Reserved Web Development by YourOnlineSuccess.com.au
Add YOUR Comments! We Would LOVE To Hear From YOU!!!
Tagged as: cold weather, massage during pregnancy, Mother's Day, pregnancy massage, Sports and Exercise