Intro: Message from Helen – "Do What You Say, Not What I Do!"
Quick Tip: Tip# 8: When Pain Persists, Are You Getting It Looked At?
                  Tip #10: Rug Up Over the Winter Weather
Feature Article: "Money and the Game It Plays on You" $$$$$                           
Helen Recommends: Looking After Your Body with Massage

Tell A Friend: Share to Help Others
Welcome: New Readers to the Chelsea Massage Community
Massage Vouchers
Talk About: Pregnancy Massage – Feel Lighter and More Comfortable
Dates: Exciting News!

Message From Helen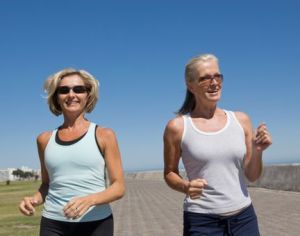 Hi,
"If we don't do it on ourselves, we don't do it on you!"
Have you noticed that many say one thing yet do another?
One of my mentors had a shop full of kitchen items and her slogan was…
"If it's not in my kitchen, it's not in my shop."  I liked what she was saying and I thought about how it applied to our massage business.
"If we don't do it on ourselves, we don't do it on you."
One of those areas for me is my weight; it is not where I would like it to be.  So I don't mention or focus anything about your weight, diet food or what you must do in the gym.  What you will hear from me is how to find clarity in your mind, letting go of stuff like old beliefs, feeling great, positive thoughts with positive action, empowering you to be your best, and talking about your muscles so you get an understanding of why your muscles are the way they are.
Now when you have a massage with Lara, Lara talks about how to help our clients in other ways.  Lara is into the gym, curves, walking, Michelle Bridges DVD and programs, and food calories.  She has it programmed into her iPhone and her heart monitors while walking the 3 Beagle puppies with her sister.  http://www.surveymonkey.com/s/7G73X56
We want you to know what we don't talk about it if we don't do it!

Quick Tips
 Helen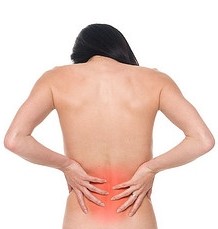 Tip #33:  When Pain Persists, Are You Getting It Looked At?
 
We have all done it, saying, "It will get better, it always has in the past!"  The trouble is it used to but as we have another birthday, have done more things in our lives, had the stress of someone close passing, had an accident and worked through recovery, or just had a very overwhelming month at work or home, then this takes its toll on the body, the mind, and the muscles.
Did you know that the muscles are where all the stress, pain and fatigue is put for storage?  Energy is drained from the other body areas as you expect yourself to just recover as normal.  Look at all the years where there has been trauma and see how you really recovered — or are you still recovering years later…
Do you still feel that Sports injury?  Many of us have accidents and have never felt 100% since.
One client last week was in not just one car accident but 3 months later was in a second accident.  The first accident is where she went into shock and now every time she aches or is not coping as normal (before the accident), her mind goes back to that moment of impact in the accident.
What does it feel like?  You feel foggy in the head and can't think straight.
What can you do about it?  Massage is the first step, along with the 6 coaching steps to success.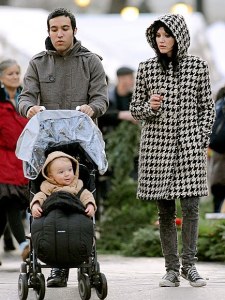 Lara
Tip #10: Rug Up Over Winter Weather
Have you already starting to notice your skin is always cold and you may be thinking "That's how I've always been" but what I have found is that often this is where there is thickness and matting in the muscles.  Whenever you are going outside, wear extra clothes underneath a thick coat, scarf, long pants and warm boots.  When the muscles and skin get the chill it can turn into flu, virus, stiffness, aches and painful muscles.
Let us know of all the ways we can help you by completing this important, short survey  that can be found at http://www.surveymonkey.com/s/7G73X56
Feature Article #1 – Part 1
"Money and the Games It Plays on You" $$$$$$$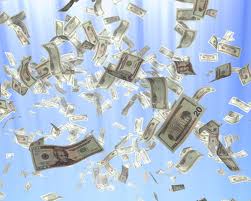 I am on a Mission!  I have done lots of courses around creating income so I can be debt free and have money in the bank, with no more worrying about bills coming in.
We all have it, but what you do with that problem is what I would like to take to the next level.
This is a 4 part series on "Money and the Games It Plays on You".
 We all have hang-ups about money.  Wouldn't it be great to just let money flow like a waterfall that collects in a pool below?  We could, but it is first always about stuff we hold onto.
First is clean and tidy out your cupboards.  Remove what is not being used and re-pack in an order of those items used less at the back, regular use at the front.  Go through your home, the car and your work area.  Get a sense about how you feel as you do each cupboard or vacuum the car.  What's coming up for you now?
Second is to pick up all the loose coins from around the house, in the car and at work in your area.
Something I heard last night was, "When you are in debt it keeps you enslaved; clear of debt gives you Freedom to create anything."
What your mind thinks about is what you get.  Will you allow the negative in the world right now affect you or will you stay peaceful and do what you can to help yourself?  Did you hear the story of Chicken Little?  He said the sky was falling and yelled and screamed to everybody those words.  Far off, back up on the hill overlooking the little town was another chicken with a different view that could see everything and he said the sky was not falling; it was just a big leaf off the tree.  What view will you choose?
Till next month; Part 2 of a 4-part series.
Go to the ChelseaMassage.com.au website and then click on the Facebook icon to share what you experienced, what problem you have that needs solving, or please email us at [email protected].  Be on the lookout in the next newsletter for our Facebook, Twitter and YouTube channel which are now up and running.  I look forward to your comments.  This is new for me so I hope you get the ball rolling and come and share.  On the Facebook page there is a "Like" button that you can click on and you'll find something else, just for you, there too!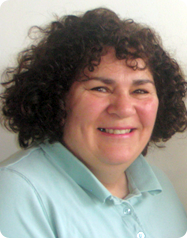 About The Author: Helen Brougham
Helen Brougham has been professionally massaging clients for over 18 years.  She has a holistic approach to therapeutic massage, using her coaching expertise to teach people how to successfully make changes in their health and personal lives. Her passion is massaging and teaching Mums how to be calm and positive with themselves and with their children using the same massage techniques she uses in her Chelsea Massage clinic.
Practitioner: Lara Brougham
Lara has been professionally massaging for 10 years. She specialises in ankle, back and shoulder injuries as well as healing clients with lower back pain. Even the oldest of our clients, who is 96 years old, down to the youngest, such as 5 year old children, have aches and pain problems.  Lara makes a huge amount of difference so they can sleep at night and start enjoying life again.
You will not find this information in a book, it comes from my experiences.  Lara and I would like to find out how we can help you by asking you to take this short survey by clicking here:  http://www.surveymonkey.com/s/7G73X56
Thank you to the many of you who have filled out the survey.  Please, any others who would like to complete the short survey, we would appreciate your thoughts.  This is the way we get to more of what you really want and need.
Helen Recommends
Looking After Your Body with Massage
Your mission is to contact us to schedule your remedial massage appointment at Chelsea Massage. Get rid of all the tightness and muscle pains in your neck, hip, shoulder, back, ankles, and many other places.  Those niggles at the gym won't get better by doing more stretching and weight lifting.  You may not have you noticed that you need some massages to loosen up the fibres in your muscles so the muscles will stretch instead of tear.  Injuries stop you from doing everything you want.  It's time for you to get your remedial massages and then you can keep doing what you love!
Take advantage of our great offer and keep your body and mind happy.  One massage a month for 12 months — your health investment of $1320 to be happy, relaxed and pain-free from now on.
When you are relaxed, happy and comfortable you make better choices each day, you become more productive and get what you want done quickly and more easily because you have energy, not PAIN.
Being open, loving and feeling good makes others around you feel happy too.
Tell A Friend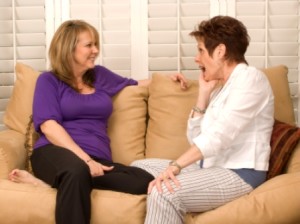 We always appreciate you telling others about our Newsletter.  Please feel free to forward our Newsletter to family and friends — anyone who you think would benefit from information about Chelsea Massage.


Welcome To The Chelsea Massage Community
Lara and I would like to welcome all our new readers to the Chelsea Massage community!  We are delighted you're now a member of our fast growing community.  This community values their mind, body, health and vitality.  They want to know how to make more, feel relaxed, feel contented within themselves, enjoy life with ease, work less, have more fun in their business, and enjoy time out with their family.   

You can connect with us to learn more and keep up to date with the latest information by going here:
Facebook:  chelseamassage and click "Like" to get your free gift
YouTube Channel: ChelseaNow
Website: Chelsea Massage Clinic
Massage Vouchers
When you give a massage gift voucher, it's a really nice thing to do!  When the person comes in they are excited, a little nervous, but they know they are in good hands because you come here too, so it's like you said, "This is the place and you will feel great just like I did!"
Check out our Gift Vouchers Page now to order a Gift Voucher for a loved one.
Pregnancy Massage
Remember that we also specialise in Preganancy Massage.  Whenever your muscles ache from the extra weight of bump, fatigue and feeling overwhelmed, it can leave you not enjoying the experience of being pregnant nearly as much.  We will share a little secret with you — remedial massage not only releases the aches but also smooths your aching feet while relaxing and energising you, helping you feel lighter and more comfortable.  It's all about having a great pregnancy!
Go to our Contact Page now to book a Pregnancy Massage.
Dates
Coming Soon:  Special book launch of my new book coming very soon.
The Gift of Love, Peace and Joy,
"Empowering You and Your Family"
Add YOUR Comments! We Would LOVE To Hear From YOU!!!
Tagged as: Improve Your Health, pregnancy massage, reduce pain, sports injury