Intro: Message from Helen – Stepping Forward into 2012 Quick Tips: Tip# 11: Your Body is Your Car, to Do Anything You Want! Tip #20: Always Eat Breakfast Feature Article: "Living with Grief" – Part 1, Family Talk About: Pregnancy & Massage – Birth in a Hospital or at Home? Helen Recommends: Looking After Your Body with Massage – My First Massage Tell A Friend: Pain and Suffering Welcome: New Readers to the Chelsea Massage Community Massage Gift Vouchers: This is a Good Time to Get a Massage Gift Voucher for Your Family Members or a Loved One! Dates: "Empowering You & Your Family" book is now here!
Message From Helen
Feel Empowered to Step Forward into 2012 – February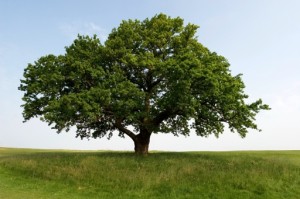 There are moments in life that can be a challenge like we have not seen before. If you stand tall and be like a large open tree with long roots into the deep earth, spread out wide, picking up all the nutrients, seeing the branches swaying back and forward in the wind, gently blowing through the branches and the leaves shining and twinkling in the sun. Just know life is like that — we are always moving gently and freely back and forwards. Ever changing and the more we stay alert in one way and inspired by what we see, the sun starts to shine even more, opening the direction for you to go.

Quick Tips
Helen Tip #11: Your Body is Your Car, to Do Anything You Want! A car, without water, oil and fuel, and the mechanic at the workshop, is not going anywhere! The same is for us. Without food, water, moderate exercise and remedial massage for the muscles, you will stop, slow down, feel weak and become injured. Keep your body tuned up just like you do your car! Lara Tip #20: Always Eat Breakfast Start your engines! Which fuel will help you start the day off in the best way? Fruits, whole grains or high fibre cereals.
Look for low sugar and salt content.
Often test what works best for your body.
Check to see what helps you to keep your energy up for work, exercise and play.
Feature Article
"Living with Grief – Part 1, Family"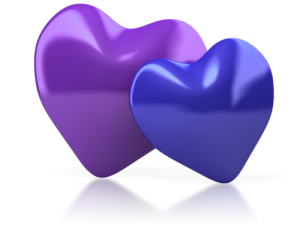 As small children we have special pets that die, or you may not have had a pet at all; maybe a friend at school or an older family member died. Past generations quietly dealt with the loss of someone in the family, often not talking about them dying, the funeral, or even let children go to the funeral because they felt the children would not understand. People thought they would get upset, or say it's no place for a child, but little did they know — children understand everything. Often parents did not explain what was going on. They were left wondering why everybody was upset and crying. So children just became fearful, anxious of the unknown, watching everything that was happening and trying to figure out what was going on. Listening to anything the family would say or do, even though they would not give you a straight answer and never talked about it in front of the children. When you would ask where your cat or bird was, or the dog is just gone and you didn't see them anymore, you usually just forgot about it. It was all hush-hush back then. When my grandparents died 8 days apart, I was 31 years old. Yes, I did not want my grandma to die, I loved her so much. And Grandpa was not well either. Because I did not have experience with what was going on, I was dealing with high anxiety, in disbelief and shock about this time. These days and times are changing and it is much more open and we all want to know. How do you cope? What do you do? What is that awful feeling for you? Let me expalin in some details to you at my Blog: http://bit.ly/xwmzIj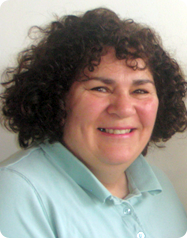 About The Author: Helen Brougham Helen Brougham has been professionally massaging clients for over 19 years. She has a holistic approach to remedial, pregnancy and therapeutic massage, using her coaching expertise to help people learn how to successfully make changes in their health and personal lives. Myofascial Cupping was recently added to her practice. Instead of using a flame to make the suction, myofascial cupping is a suction-type action which is much more gentle but still very powerful in releasing tension. Her passion is massaging and teaching Mums how to be calm and positive with themselves and with their children using the same massage techniques she uses in her Chelsea Massage clinic.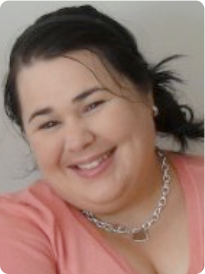 Practitioner: Lara Brougham Lara has been professionally massaging for over 10 years. She specialises in ankle, back and shoulder injuries as well as healing clients with lower back pain. Even the oldest of our clients, who is 96 years old, down to the youngest such as 5 year old children, have aches and pain problems. Lara makes a huge amount of difference so they can sleep at night and start enjoying life again.
Pregnancy & Massage
Congratulations to our family that had a little boy in the past week! Grandma, sister, Dad, Mum and baby are doing well! They had a home birth. Home or hospital births is a personal choice and I think it is wonderful that there is a choice for mums. Check this link for more information.
Helen Recommends
Looking After Your Body with Massage At the time of my first massage I was having a massage to make me feel better. I was not sure what that would look like or what it would feel like. After my very first massage 20 years ago, it was a Wow!

The chatter in my head stopped that day — silence. My body felt light and floaty, I was all wobbly and I sat down to enjoy the overall feeling of being really relaxed. Each time I have a massage it still happens. I have a massage every week because my work is physical; I find I have more energy for a longer time, my face is much younger for my age group, and my body functions are much younger. I don't get aches and pains others get, and I freely move and do what I like because my muscles are relaxed. In the beginning I did not know but now I know and I feel clear in my thoughts — to go beyond where I have been before and much easier! Things like I've now written a book and it was published at the end of 2011; now my book, "Empowering You and Your Family," is going to be able to be purchased on Amazon and for eReaders like iPad, Kindle, Nook and the other types of eReaders. I have a website, blog, newsletter, Facebook and Twitter, and I have just put up a Pinterest board — and there's much more to come! I have in the pipeline an App and an online diary; and there's even more coming soon.
Tell A Friend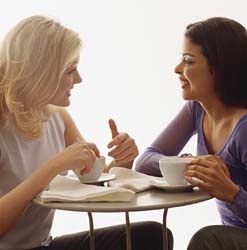 Have you been in pain and suffering and everyone tells you where they go? We had that happen a few weeks ago. After her massage she was going to buy her friend a big bunch of flowers to say thank you, thank you!

Welcome To The Chelsea Massage Community
Lara and I would like to welcome all our new readers to the Chelsea Massage community! We are delighted you're now a member of our fast growing community. This community values people that want to make a difference in everyday life. They want to know how to be abundant, feel relaxed, feel contented within themselves, enjoy life with ease, work less, have more fun in their business, and enjoy time out with their family.

To the right on this newsletter page you'll find past newsletters that you can catch up on from previous months.
Welcome!
You can connect with us below on: Facebook: chelseamassage and click "Like" to get your free gift YouTube Channel: ChelseaNow Website: Chelsea Massage Clinic
Massage Vouchers
When you give a massage gift voucher, it's a really nice thing to do! When the person comes in they are excited, yet a little nervous. This is normal for us all, but they know they are in good hands because you come here too, so it's like you said, "This is the place and you will feel great just like I do!" Check out our Gift Vouchers Page now to order over the phone and we will post the Gift Voucher out to you, send as a present to your family member, or you can come into the office and pick up your Gift Voucher for a loved one. Blog: http://helenbrougham.com/au Phone Service: Make an appointment anytime from 6 a.m. – 10 p.m.; 7 days a week. Clinic Open: Monday – Friday 9 a.m. – 6 p.m. Saturday 9 a.m. – 1 p.m. Sunday Closed Chelsea Massage Clinic is closed long weekends and holidays (c) ChelseaMassage.com.au All Rights Reserved Web Development by YourOnlineSuccess.com.au
Add YOUR Comments! We Would LOVE To Hear From YOU!!!
Tagged as: children's grief, eat breakfast, family grief, kid's grief, living with grief, what to eat for breakfast