Intro: Message from Helen – Winter is Back with Some Lovely Rain
Quick Tips: Tip# 29: Children Don't Feel the Cold Like Adults Do
Tip #40: Rest is Best to Get Over the Colds and Flu
Feature Article: "I Can Tell Who has Regular Massage and Who Doesn't"
Talk About: Pregnancy & Massage – Rib Pain During Pregnancy: What is It and What are the Remedies?
Helen Recommends: Muscle Cramps in the Calf and Which Tablet Should I Take?
Winners of the Mother's Day Prizes! One Hour Remedial Massage & Helen's New Book, "Empowering Your Family" How to Be with the 2012 Child?
Tell A Friend: We Can Make a Difference and We Get Results
Welcome: New Readers to the Chelsea Massage Community
Massage Gift Vouchers
Message From Helen
Winter is back with some lovely rain for the farmers who can now go back and put the rest of their crop in. It's like in the garden; if the ground is dry then we get the hose and water the area we want to plant seeds into. After we cover the seeds with dirt, we water the ground again so the seeds get wet. The seeds will shoot and the plants start to come up through the dirt.
Well, the same happens on the farm. They need an opening rain to start to wet the ground and for the water to soak into the ground. Then the farmer, like the gardener, can plant the seeds. The farmer needs even more rain to water the seeds to shoot the seeds to come up out of the ground.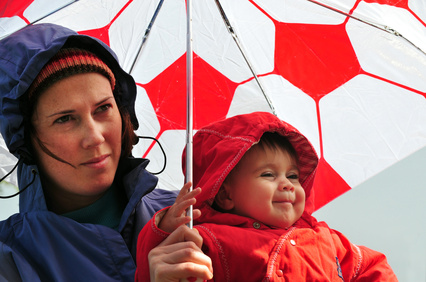 Like the gardener, he goes out with the hoe and waters his plants throughout the growing time to be able to harvest his vegetables to eat — and if he does not water this garden the plants will die. On the farm, over 4-6 months the crop needs rain to keep the plants growing to reap the harvest. Sometimes the rain does not water the crop and the crop can start to die. When rains come too late or it's not enough, there is no harvest.
When it rains the old farmers call rain "Pennies from Heaven" because without the rain there is no food for the people and money for the farmer to live on and put the next year's crop in; and they only have one winter crop. Send the rain to the farmer's land to grow their crops!

Quick Tips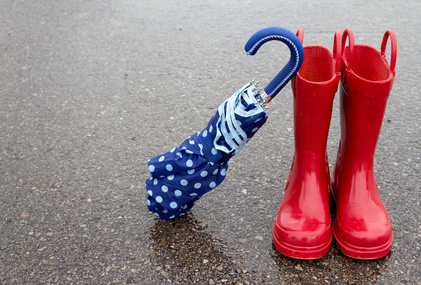 Helen Tip #29 Children Don't Feel the Cold Like Adults Do
Our children don't feel the cold because they are often running around and burning off their energy. Their inner body is hot but their skin is very cold. They don't feel it but when the skin gets cold, this is when the body has to work much harder to keep the cold out of the muscles as they are just under the skin. If the muscles get cold, a chill will often set off the colds and flu. The muscles become tight and restricted. Rug up when going outside and keep the chills, colds and flu away.
Lara Tip #40 Rest is Best to Get Over the Colds and Flu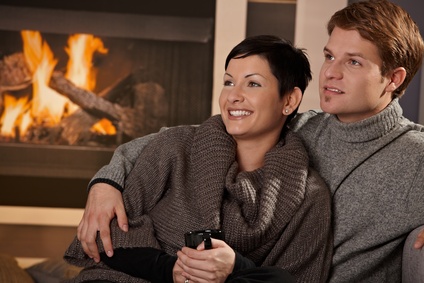 In the city with air conditioning, if one person goes to work with the start of the flu, the rest will get it within hours. So be good to yourself and others and stay at home.
Keeping up your fluid intake and making soup that is easily digested and puts less pressure on your stomach and body is best. Always have a hot shower during the warm part of each day to wash off the day's feeling of sickness. It cleans the skin's pores and you will feel warm inside and this brings down a temperature (not a cold shower).
Stay quiet for the day as your body is working on getting rid of your illness.
Feature Article
Did You Know?
I can walk into a crowd and tell you who has regular massage and who doesn't. See if you can tell when you're out next time!
How do I tell if you have regular massage?
People look fresh and younger looking (makeup doesn't do it)
They move with a flow when walking
Their shoulders sit back and down naturally
They are standing up straight naturally
They sit in a chair without moving
They are happy and relaxed within themselves
They are chilled out
They talk slower
They smile and are relaxed to be around
What are the signs of someone not having Massage?
Often people stand on one leg because the muscles are weak on one side
They look much older in the face with lots of wrinkles
Their shoulders are pulled up against their neck
One shoulder is up higher and the other shoulder is pulling down
Hip on jeans is lower than the other side
Waist on pants slipping to the hips; this jammed the lower back
Leg movement when people are not walking in a marching way
Limping from back, knee, ankle or foot pain, or past injuries
Neck is leaning to one side
Jammed together shoulder blades in the upper back
A big ache in their back
They are angry-type people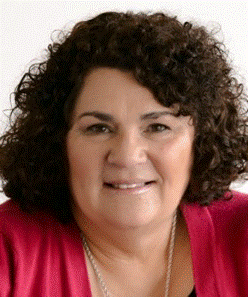 Practitioner: Helen Brougham Helen Brougham has been professionally massaging clients for over 20 years. She has a unique holistic approach to remedial, pregnancy and therapeutic massage on its own, or by using her coaching expertise to help people uncover what is blocking their path to them successfully making changes to excel in their health, their family and their passion to have a full life of Love, Peace and Joy.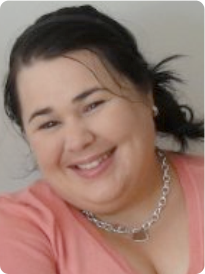 Practitioner: Lara Brougham Lara has been professionally massaging for over 10 years. She specialises in ankle, back and shoulder injuries as well as healing clients with lower back pain. Even the oldest of our clients, who is 96 years old, down to the youngest such as 5 year old children, have aches and pain problems. Lara makes a huge amount of difference so they can sleep at night and start enjoying life again.
Pregnancy & Massage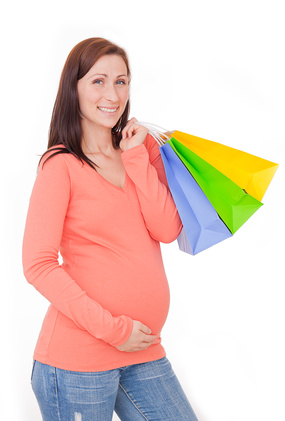 Rib Pain During Pregnancy: What is It and What are the Remedies?
Some experience rib pain during pregnancy so contact your Doctor to be sure what the issue may be. If it is muscle pain, it is always good to make sure all is well. Some want to give pain medication but the trouble is they only last 4 hours then the pain is back.
For pain relief, a massage will release the muscles from pulling with the weight of baby's growth. Some of the causes come from over exercising, stretching with tight muscles that are locked up, lifting other children, and carrying heavy bags are all very common. Also, your bra will need to be bigger over time because the wire is digging into the muscles between your ribs.
Sleeping with a long, rectangular pillow will also keep your body open and comfortable. Pregnancy Massage is best.
Helen Recommends
Muscle cramps in the calf at night in bed are a big problem. Some call it restless legs and there is a pill for all different problems. I wonder what all these different pills or tablets from the drug companies are really doing to the rest of the body, particularly the stomach.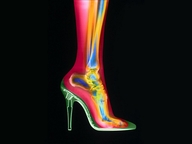 A girl on a program last year was taking 30 painkillers for a headache and they ate a hole in her stomach and nearly killed her. So be careful what you are putting in your mouth and how many — because more is not better. It can make you a very sick person!
From massage muscle's point of view, the muscle spasm is because they have been strained from continuous overloading, wearing high heel shoes and standing on the bones at the front part of your foot. They become bruised (your feel will be sore when you get home) and if your feet are standing on the bones instead of the muscles which are the cushion of the bones, expect them to give you trouble.
Yesterday my client put lamb's wool inside her shoe to try to fix her problem but there was no relief. Massage releases all the muscles and builds core strength back into the muscles.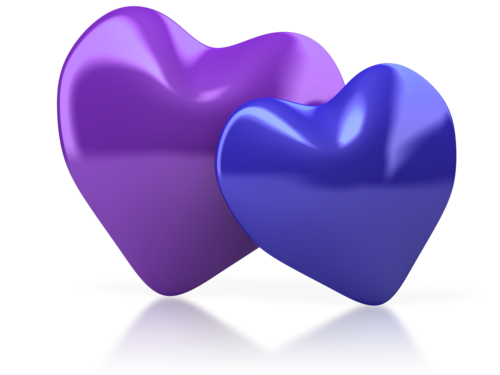 Winners of the Mother's Day Special Gift for TWO Mums
*****'Like' the Chelsea Massage Facebook page*****
First Prize:

1 Hour Remedial or Pregnancy Massage Gift Voucher (Valued at $110.00) Helen's new book, "Empowering Your Family" (Valued at $30.00)
Winner: Kirstie
Second Prize

: Helen's new Book "Empowering Your Family" (Valued at $30.00)
Winner: Nita

Third Prize:

$30.00 towards their next massage


Winners: Denise S. and Annemarie A.
Check out Facebook for what's coming up next!
Tell a Friend
Welcome to The Chelsea Massage Community
Lara and I would like to welcome all our new client readers to The Chelsea Massage Community! We are delighted you're now a member of our fast growing community. This community values people that want to make a difference in their everyday life.
Our success is unique in helping you, and miracles do happen while working together. You want to know how to feel better, feel relaxed and balanced within yourself, enjoy life with ease, work easier, feel strong in your core strength, have more fun in your business and at work, and enjoy time with your family. Having a massage regularly is what your body needs.
Welcome!
You can connect with us below on:
Facebook: chelseamassage and click "Like" to get your free gift
YouTube Channel: ChelseaNow
Website: Chelsea Massage Clinic
Email: [email protected] (copy and paste or click on the link)
Massage Vouchers
When you give a massage gift voucher, it's a really nice thing to do! When the person comes in they are excited, yet a little nervous. This is normal for us all, but they know they are in good hands because you come here too, so it's like you said, "This is the place and you will feel great just like I do!"
The Chelsea Massage website has had a face lift; there is more to find and read and spend a little time being with us.
Check out our Gift Vouchers Page now to order over the phone and we will post the Gift Voucher out to you, send as a present to your family member, or you can come into the office and pick up your Gift Voucher for a loved one.
Phone Service: 08 8364 6088
Make an appointment anytime from 6 a.m. – 10 p.m. 7 days a week, including holidays
Clinic Open: Monday – Friday 9 a.m. – 6 p.m. Saturday 9 a.m. – 1 p.m. Sunday Closed Chelsea Massage Clinic is closed long weekends and holidays
(c) ChelseaMassage.com.au
All Rights Reserved
Web Development by YourOnlineSuccess.com.au
Add YOUR Comments! We Would LOVE To Hear From YOU!!!
Tagged as: children and cold weather, colds and flu, relieve muscle cramps, remedial massage, rib pain during pregnancy, winter colds